The Truth About Prince Philip's Relationship With Prince William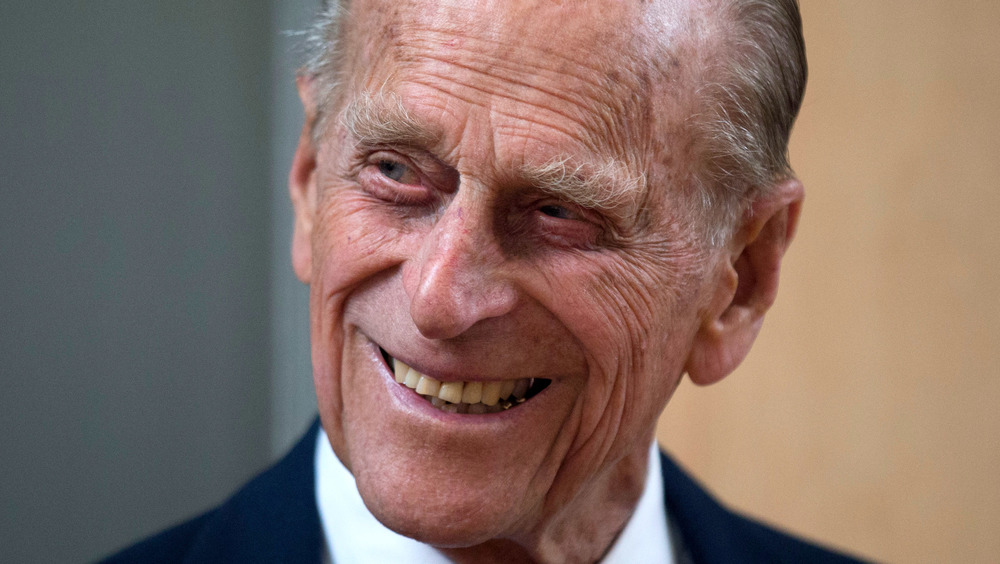 Wpa Pool/Getty Images
News broke in February 2021 that Prince Philip was admitted to the hospital. Outlets began circulating the story that the 99-year-old royal checked into the King Edward VII Hospital in London on Feb. 16, 2021. The palace released a statement confirming the news the following day. "The Duke's admission is a precautionary measure, on the advice of His Royal Highness's Doctor, after feeling unwell," the statement read. "The Duke is expected to remain in hospital for a few days of observation and rest." This is the second time in recent years that the Duke has been hospitalized, per CNN.
As the duke only married into the family, he does not have the same responsibility or public duty as his wife, the queen, does. After many years serving at her side in a formal manner, he officially retired from public duty in 2017, per The Independent. 
While the duke has spent most of his life avoiding rumors and scandal (at least compared to his children and wife), a renewed interest in the royals has shattered his preference for privacy. Shows like The Crown — which follows Queen Elizabeth's public and private life — have made fans of the royal family, or just those of us who love to marathon Netflix, curious about the duke. We know his relationship with Charles was a little, ummm, rocky, but what about the next in line, Prince William? Read on to find out.
Prince William and Prince Philip have a special relationship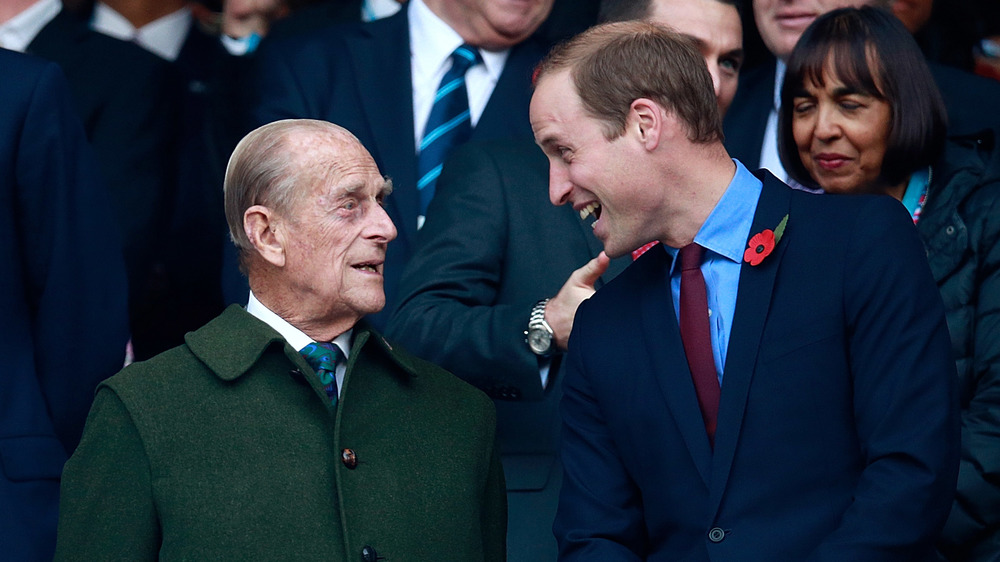 Phil Walter/Getty Images
The royal family is one of the most private, yet most closely watched dynasties in the world. It's rare for them to comment on anything relating to their personal lives, other than something unavoidable like a marriage or a birth. Perhaps that's why people are so dang interested in what goes on behind the scenes.
According to most reports, Prince Philip is quite close with his many grandchildren, but especially with Prince William. The pair grew exceptionally close when William was a teenager, just after the loss of his mother, Princess Diana. In the weeks following Diana's death, Prince Philip took a particular interest in his grandsons, putting his own life on hold to see their well-being. Prince Philip was able to put himself in William's shoes, as he too was separated from his mother at a young age, per Town and Country.
Royal experts, including Tina Brown, the author of the Diana Chronicles, have noted the special relationship between William and Philip. Prince Philip, Brown wrote, "was brilliantly effective with his grandsons, offering them gruff tenderness and outdoor activities like stalking and hiking to tire them out" (as reported by Town and Country).
The special care Philip showed William created a lifelong bond between the two. Over the years, William has spoken highly of his grandfather and is reportedly in the habit of seeking his advice when faced with difficult decisions.