Rush Limbaugh: How Much Was The Famous Radio Personality Worth?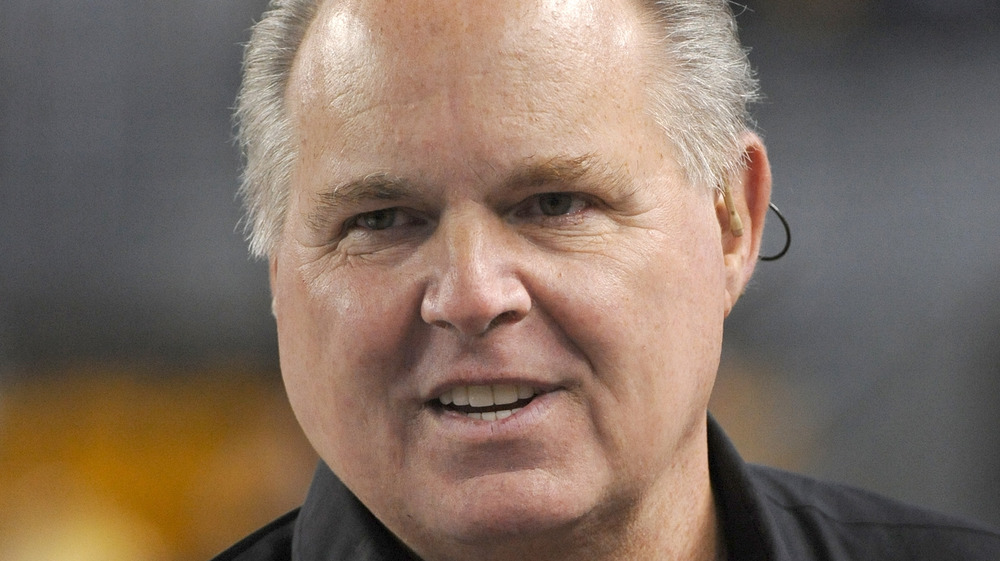 George Gojkovich/Getty Images
On Wednesday, Feb. 17, 2021, radio host Rush Limbaugh died at the age of 70. Limbaugh had previously announced his lung cancer diagnosis in February 2020, and then gave an update that the cancer had gone in "the wrong direction" by October of the same year, via NPR. Limbaugh's wife, Kathryn Limbaugh, announced the radio host's death on his show. "It is with profound sadness I must share with you directly that our beloved Rush, my wonderful husband, passed away this morning due to complications from lung cancer," Kathryn disclosed on the broadcast (via CBS News).
Limbaugh had made quite the career for himself over the years. While the radio host was often and sharply criticized for promoting racist, anti-LGBTQ, and sexist ideologies, he nevertheless garnered a loyal herd of listeners and fans — including former president Donald Trump. And, as he gained popularity in the radio waves, he also accumulated quite a bit of wealth over his career. So, how much was the radio host worth before his death?
Rush Limbaugh's radio career earned him a fortune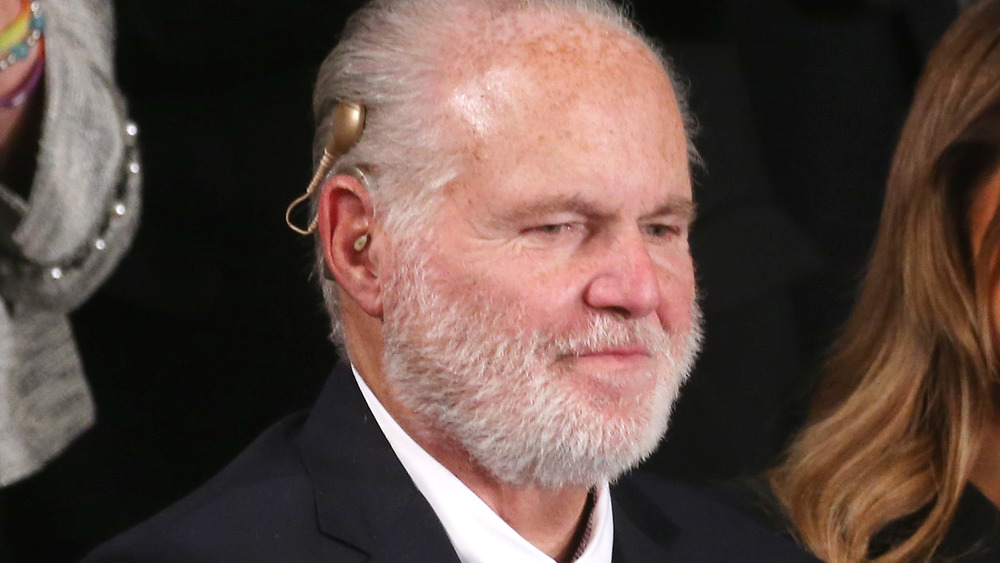 Mario Tama/Getty Images
Rush Limbaugh got his radio start in 1971, when he was 20-years-old. After dropping out of college, Limbaugh continued his journey through broadcasting jobs, including a talk show gig in Sacramento, CA, at KFBK, according to CNBC. By 1988, the radio personality garnered national attention with "The Rush Limbaugh Show," which was a part of WABC-AM in New York. The show quickly garnered a hoard of listeners — and a large chunk of change for Limbaugh, too. According to Celebrity Net Worth, Limbaugh was worth $600 million as of 2021 and had a yearly salary of $85 million. 
Considering Limbaugh's success in radio broadcasting and the popularity of his show, it's easy to see where his fortune came from. The right-wing host was one of the highest-paid radio personalities of all time, and he was able to bank on his three-hours a day, five days a week show for most of his income. Though Limbaugh's career has come to an end, there's no denying the blueprint he laid out for conservative media in America.