Kellyanne Conway Has Something To Say About Rush Limbaugh's Death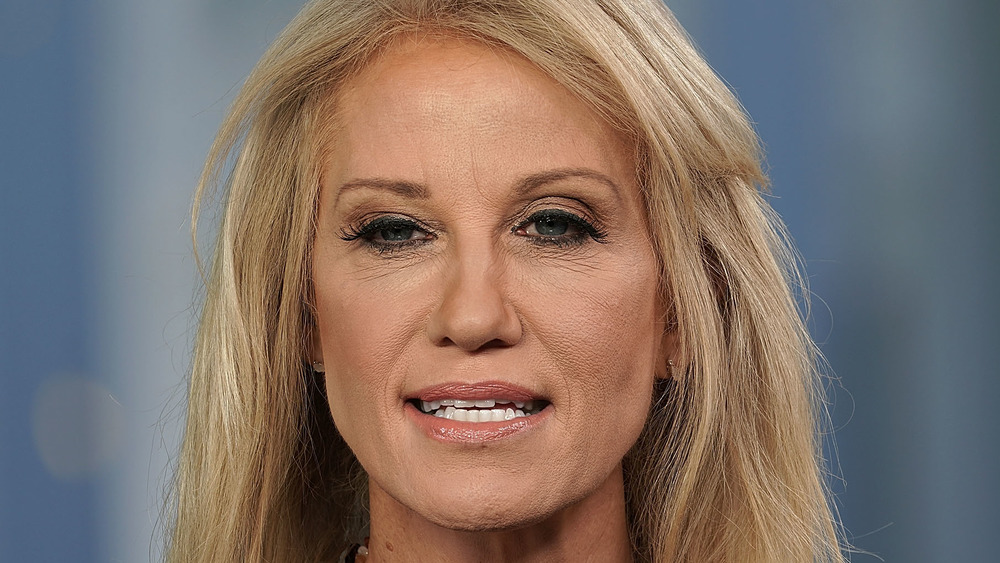 Alex Wong/Getty Images
The death of popular and controversial radio host Rush Limbaugh shocked the political and media world on Feb. 17, 2021. According to CNN, Limbaugh was a "conservative media icon who for decades used his perch as the king of talk-radio to shape the politics of both the Republican Party and nation." 
In the year before his death, Limbaugh made it known that The Rush Limbaugh Show was an integral part of his life and a motivating factor for him as he contended with terminal lung cancer. "When I received this diagnosis, and I was shocked, I was stunned, and I was in denial for about a week," he told his listeners in December 2020 via People. "I wasn't expected to make it to October then to November and then to December — and yet here I am. Today, I've got some problems, but I'm feeling pretty good today. God's with me today. God knows how important this program is to me."
Limbaugh's conservative voice was popular among many Republican politicians, including former Senior Counselor to the Trump administration, Kellyanne Conway, who paid tribute to Limbaugh on Twitter. 
Kellyanne Conway: Rush Limbaugh 'inspires' and 'inflames'
Bloomberg, Ethan Miller/Getty Images
"Rush Limbaugh was an architect of the center-right movement, defined & dominated political talk radio for decades & gave daily voice to millions of pro-freedom Americans," Kellyanne Conway tweeted alongside a photo of her and Limbaugh at an event. "Rush's inimitable influence inspires his listeners and inflames his critics. Sympathy to his family. RIP."
Prior to his death, Limbaugh had publicly praised Conway following a 2018 interview with CNN's Dana Bash. The radio host promoted a link to Conway's segment on his Facebook page, writing: Kellyanne Conway handed Dana Bash her lunch." 
Getting a shoutout on Limbaugh's platform was a big deal. Since its debut in 1988, The Rush Limbaugh Show had become one of the top-rated radio programs of all time, according to The New York Times. Guest hosts filled in for Limbaugh toward the end of his life, but the future of the program is unclear at the time of this writing.