The Real Reason Mayim Bialik's Kids Never Watch The Big Bang Theory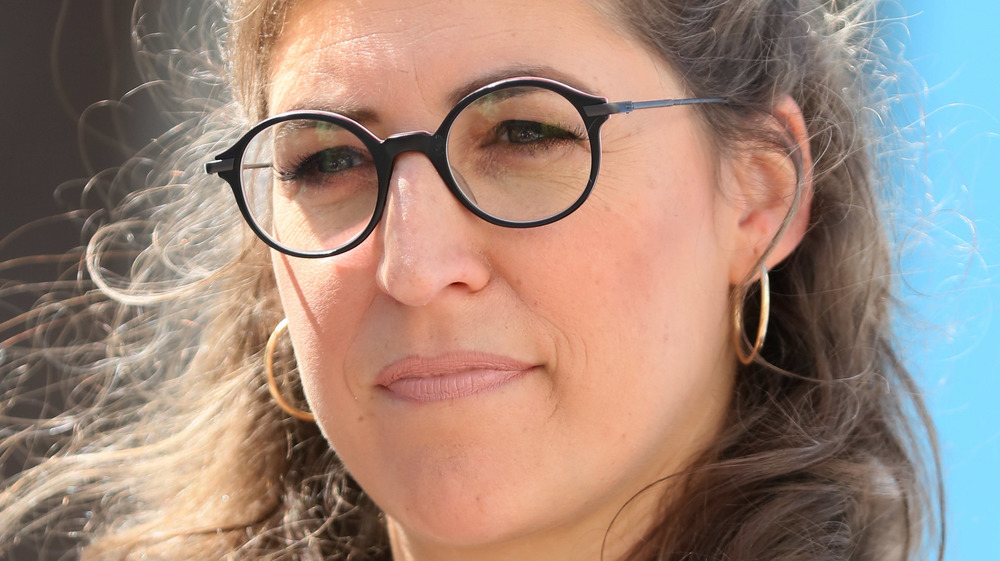 Jb Lacroix/Getty Images
Mayim Bialik blew fans away with her portrayal of neurobiologist Amy Farrah Fowler on CBS' hit sitcom The Big Bang Theory. The long-running and critically-acclaimed comedy garnered accolades for its representation of varying personalities within the science and research communities, and particularly for its representation of women in science. Bailik's starring role may not have been a stretch for her, considering she earned a Ph.D. in neuroscience from UCLA.
Her work on The Big Bang Theory earned her four Emmy nominations for outstanding supporting actress in a comedy series and helped cement the show as "the longest-running multi-cam sitcom ever," spanning 12 years and a whopping 279 episodes before its finale in 2019. Millions have watched around the world, yet Bialik's own kids have not seen the show! Let's find out why her two boys haven't tuned in.
Mayim Bialik shares her parental approach to TV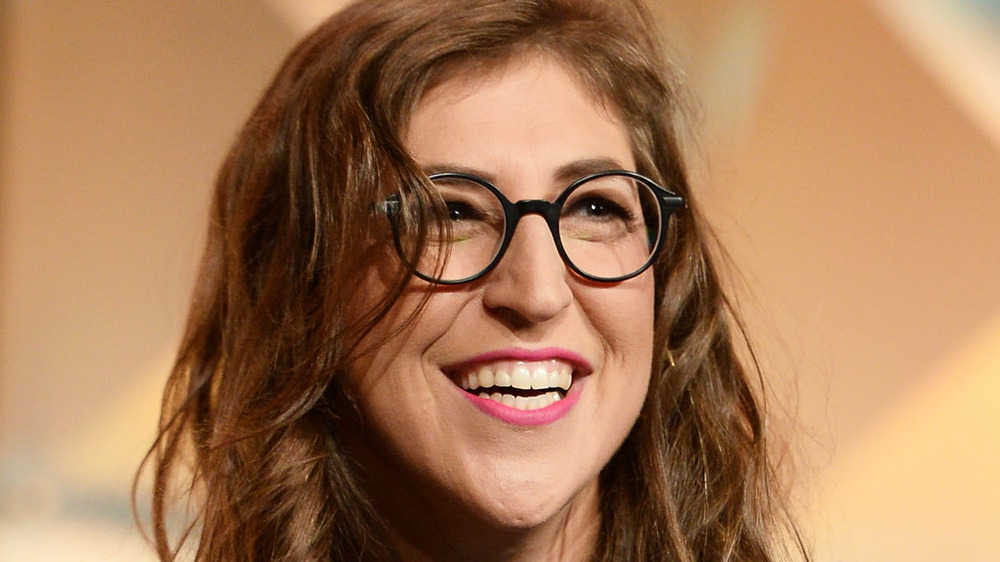 Matt Winkelmeyer/Getty Images
It's not that Mayim Bialik isn't proud of her work on The Big Bang Theory, but despite growing up in the entertainment business, she's focused on raising her two sons, Miles and Frederick, in a manner that doesn't necessarily align with the industry. Over the years, she's shared her parenting philosophies, advocating for homeschooling, extended breastfeeding, vegan diets, and limited interactions with media, screens, and cell phones. Yes, that includes the boob tube. 
"I am committed to making shifts in ways that bring me closer to my kids and closer to a sense of peace with technology for me, for my kids, and for the sake of all our interactions, virtual and otherwise," Bialik wrote in an article for Kveller. "We don't let our kids watch TV," Bialik stated in another Kveller article. "Not even Blossom or The Big Bang Theory."
Bialik and her ex-husband, Michael Stone, are slowly and deliberating exposing their children to the world, while also trying to avoid the whole couch potato thing. That's one of the reasons her own successful show, The Big Bang Theory, is off the table, at least until they're a bit older. "A lot of the content is stuff that I'm not ready to get into them with yet," Bialik told Metro in 2019.
Okay, but Bialik has been in the TV biz since childhood. Have her kids seen any of her work?
Mayim Bialik's kids have seen a little of their mom's work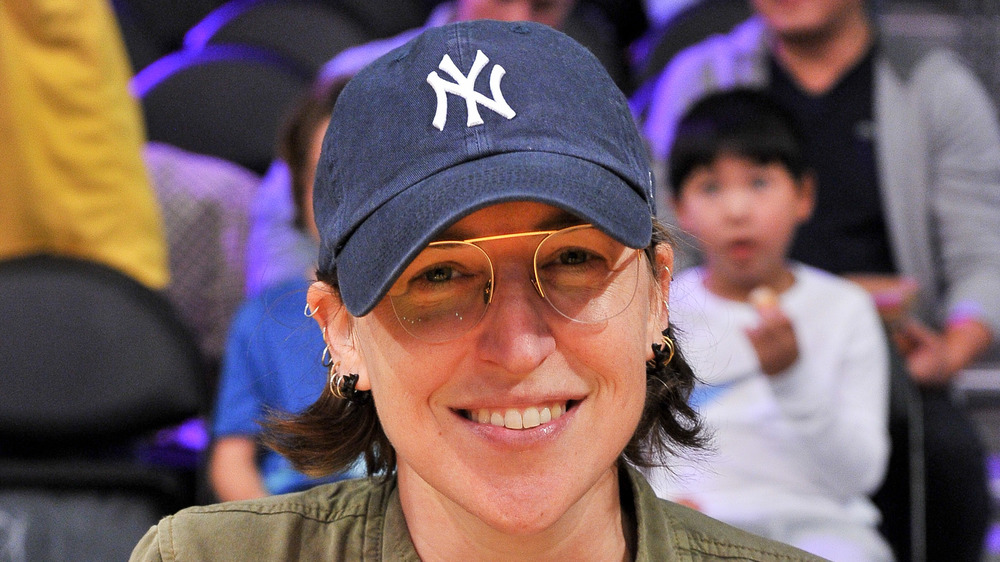 Allen Berezovsky/Getty Images
Though she grew up in showbiz and has made a living on the screen for decades, Mayim Bialik told Us Weekly that her brood is "not really, like, a TV-watching family." 
That said, sons Miles and Frederick have seen their mom's latest show, Call Me Kat, which debuted in 2021 on Fax. Bialik plays the titular role of "a single 39 year-old Louisville woman who ditched academia to open her own cat café," per Variety. It was Bialik's ex-husband, Michael Stone, who reportedly wanted their kids to get a taste for what their mom does when she's not with them. 
"They know when I'm not around. They know like, 'Oh, we don't get to be with mom on Sunday because she has to work,'" Bialik told Us Weekly. That doesn't mean the boys think their mom's job is all that glamorous. "They're the first to remind me I'm not A-list," she said. "They interact with me so much just as their mom. [Stone and I have] never had help raising them." Stone and Bialik have embraced co-parenting since their divorce in 2013.