Prince Philip's Net Worth: How Much Money Does The Duke Of Edinburgh Have?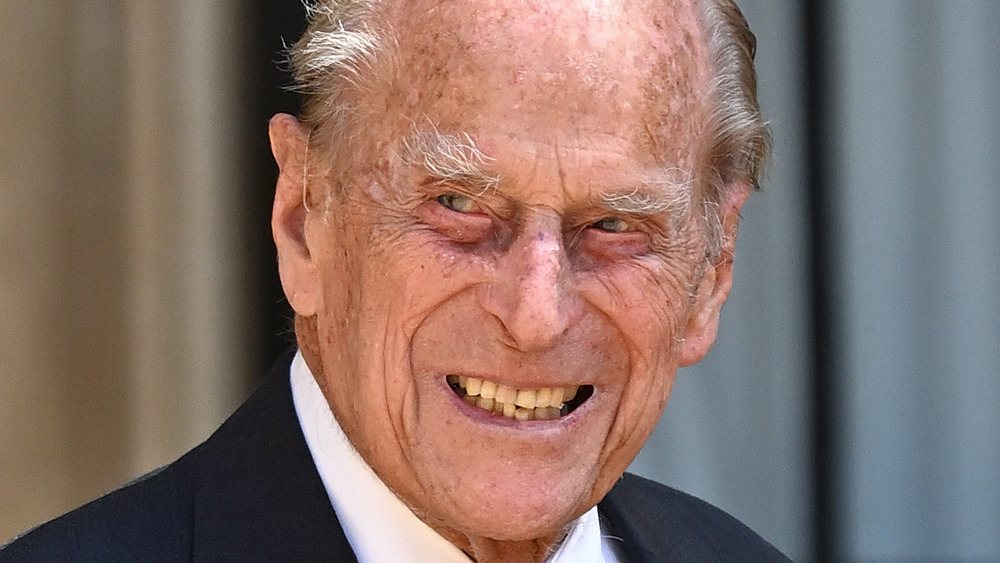 Pool/max Mumby/Getty Images
Prince Philip, Duke of Edinburgh, has had a decorated career as a royal consort for many decades. He married Queen Elizabeth II on Nov. 20, 1947, and served in the British Royal Navy from 1939 until 1953 when he stepped aside to assist the Queen, as per CNN. The couple went on to have four children: Prince Charles, Prince Andrew, Prince Edward, and Princess Anne. Their lives and community work have become inextricably linked. Queen Elizabeth II has an estimated net worth of $600 million, as per Celebrity Net Worth, and Prince Philip shares in a portion of that wealth.
The royal couple have lavish means, but they live more simply than many members of the public might presume. An opulent trip Prince Philip took was reported in the 1997 book The Royals, and it was out of the norm for Queen Elizabeth II's husband to live so luxuriously. Author Kitty Kelly wrote (via the Evening Standard): "Although Philip was married to the world's richest woman, and accustomed to the highest levels of royal service, he did not live sumptuously. His wife was frugal and accustomed to scratchy tweeds and sensible shoes."
Finances were tight for the royal family in the '60s, and as relayed in the book Queen Elizabeth II: Her Life In Our Times (via Express), Prince Philip revealed in a 1969 Meet The Press interview that they were dangerously close to going "into the red."
The royals would leave money troubles behind, but how much is the Duke of Edinburgh worth?
British Parliament paid Prince Philip a hefty sum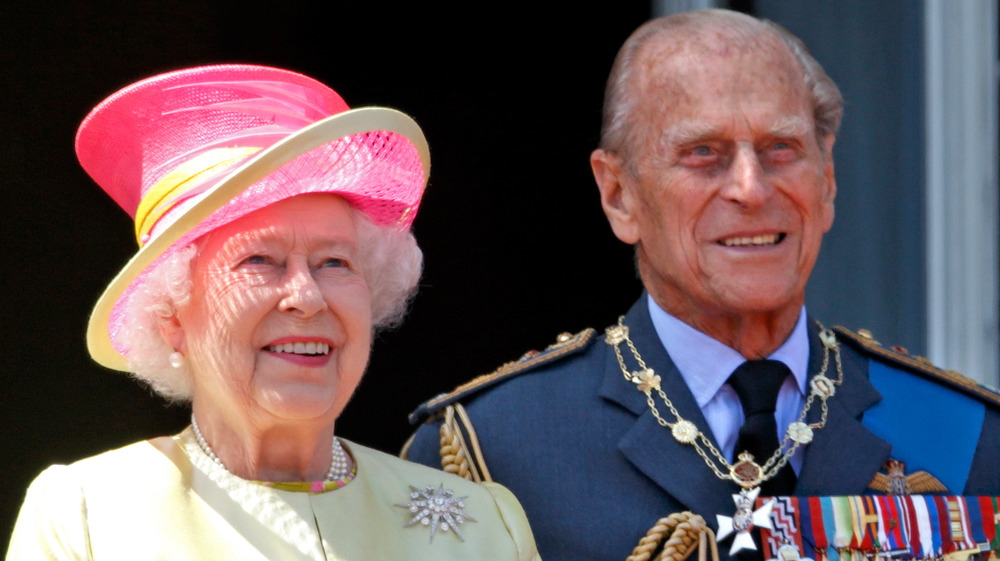 Max Mumby/indigo/Getty Images
Throughout his years, Prince Philip was able to amass a sizable fortune. In fact, Celebrity Net Worth estimates his personal worth at around $30 million.
The Duke of Edinburgh, due to his marriage to the Queen, spent many years in the employ of the British Parliament, and the Sovereign Grant Act of 2011 saw his salary rise to nearly $500,000 a year. He continued to receive that amount until he stepped down from his duties in 2017 at 96 years old, as per Evening Standard. 
As Cheat Sheet reports, Prince Phillip also earns money from private estate Duchy of Lancaster. The site also notes that he and Queen Elizabeth have a number of stocks, as well as an undoubtedly pricey art collection.
Besides Prince Philip's work alongside Queen Elizabeth II for over 60 years, he is also known for his tireless charitable work. In England in the 1950s, young men finished school at 15 and entered the military at age 18, and in 1954, Prince Philip had the idea to start a program that would foster young people's growth in those gap years. This led to the creation of the Duke of Edinburgh Award which officially launched in 1956, as per the award's website. Millions of young people were helped through the award program, and eventually the program reached people in over 130 countries.