The Truth About Prince Philip's Relationship With Prince Edward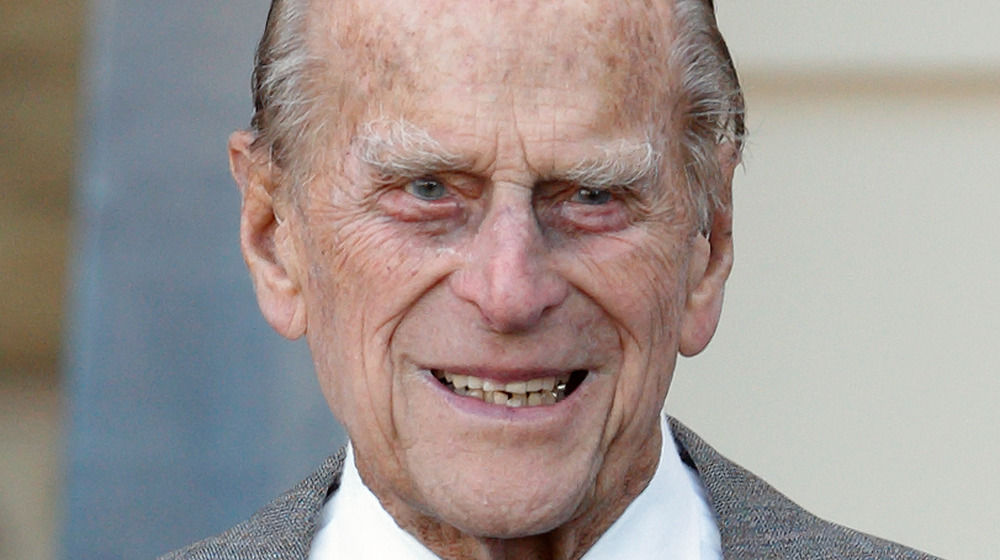 Max Mumby/indigo/Getty Images
Of course, it was a huge deal when Queen Elizabeth II gave birth to Prince Charles in 1948, as he immediately became the next in line for the throne. However, it was his youngest sibling Prince Edward's arrival into the world that was actually the most distinctive. This is because it was the only time Prince Philip was in the room when Queen Elizabeth gave birth, per Express. Author Ingrid Seward said he was "actually holding his wife's hand as their youngest was born." Seward wrote the book My Husband and I: The Inside Story Of 70 Years Of Royal Marriage, where she claimed that the Queen "asked him to be there" because she read "women's magazines that stressed the importance of involving fathers in childbirth and had become fascinated by the idea."
Seward also claimed that Queen Elizabeth and Prince Philip each have a "favorite": "For the Queen, Andrew will always be her favorite, while for the Duke it is Edward." Their tight bond is logical since they apparently spend a lot of time together, according to Prince Edward's wife Sophie, the Countess of Wessex. She discussed her (and Edward)'s kids' close relationship with their grandparents during a 2016 Sky News interview, sharing, "We're over there most weekends, riding [horses]." Additionally, Express reported that Prince Philip only has a portrait of one child in his study — and it's Prince Edward. That's seemingly a major indication that he's a favorite, but there's even more evidence to confirm that notion.
Prince Edward will get Prince Philip's title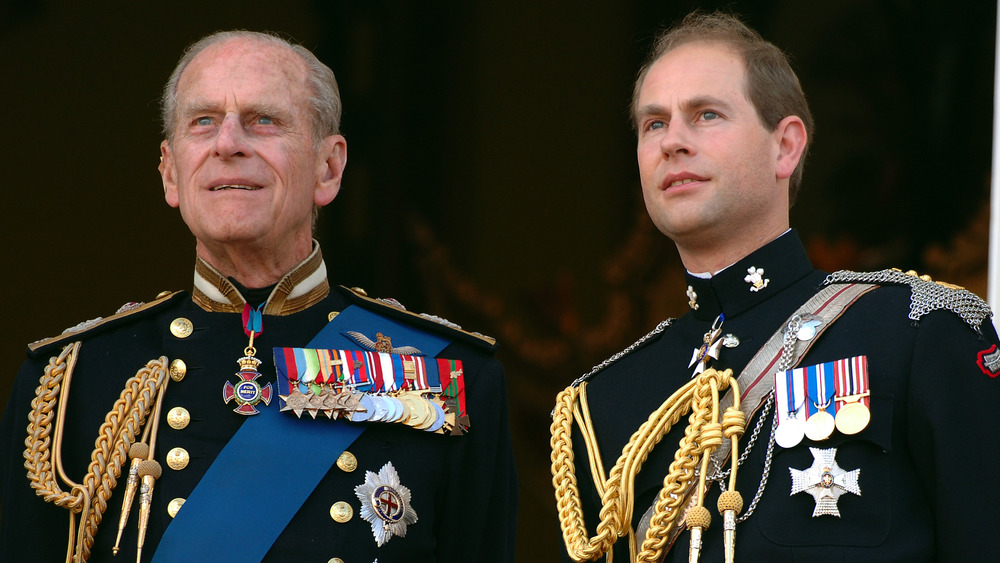 Anwar Hussein/Getty Images
In 2015, The Sunday Times reported that Prince Edward will get his father Prince Philip's "Duke of Edinburgh" title when he dies, which is a special honor. It makes sense: Edward has had a very active role with the charity Duke of Edinburgh's Award. A source explained, "The Duke of Edinburgh's Award is very much Prince Edward's thing. That is a big part of what he does now because he will be the next Duke of Edinburgh." Royal biographer Hugo Vickers said, "He has taken on the role with the [Duke of Edinburgh's] award to support his father, so it's a wonderful thing that he could take on his title when the time comes."
In 2017, Prince Philip retired from his royal duties, with his son Prince Edward stepping up to take over his previous workload, per Express. He is reportedly a favorite of his parents because he is a "quiet and efficient figure who does not seek attention or acquire headlines." Apparently, he and his wife Sophie, the Countess of Wessex, are appreciated for "being dutiful and uncomplaining."
Prince Edward has not exactly played into the celebrity aspects of royal life, instead choosing to focus on his duties and family — which has made him his father's favorite... or at least that's the word in Buckingham Palace.