The Truth About Rush Limbaugh's Wife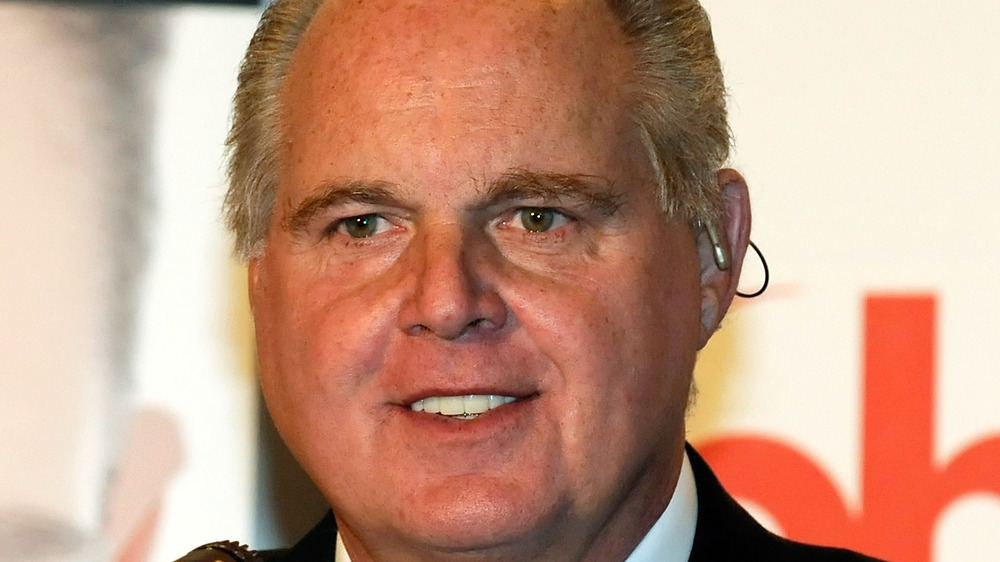 Ethan Miller/Getty Images
The announcement of Rush Limbaugh's death on Feb. 17, 2021, came from his wife, Kathryn Adams Limbaugh, who married the radio host in 2010, according to The Sun. "I, like you, very much wish Rush was behind this golden microphone right now welcoming you to another exceptional three hours of broadcasting," Adams announced at the beginning of The Rush Limbaugh Show. "For over 32 years, Rush has cherished you, his loyal audience, and always looked forward to every single show. It is with profound sadness I must share with you directly that our beloved Rush, my wonderful husband, passed away this morning due to complications from lung cancer."
"As so many of you know, losing a loved one is terribly difficult, even more so when that loved one is larger than life," Adams added. "Rush will forever be the greatest of all time." Adams also called her husband an "extraordinary man, a gentle giant, brilliant, quick-witted, genuinely kind, extremely generous, passionate, courageous, and the hardest working person I know." 
By personally delivering the announcement of her husband's death, Adams has turned the spotlight on herself with some people curious to learn more about her background. Keep scrolling to find out more about Limbaugh's wife.
Kathyrn Adams and Rush Limbaugh were in business together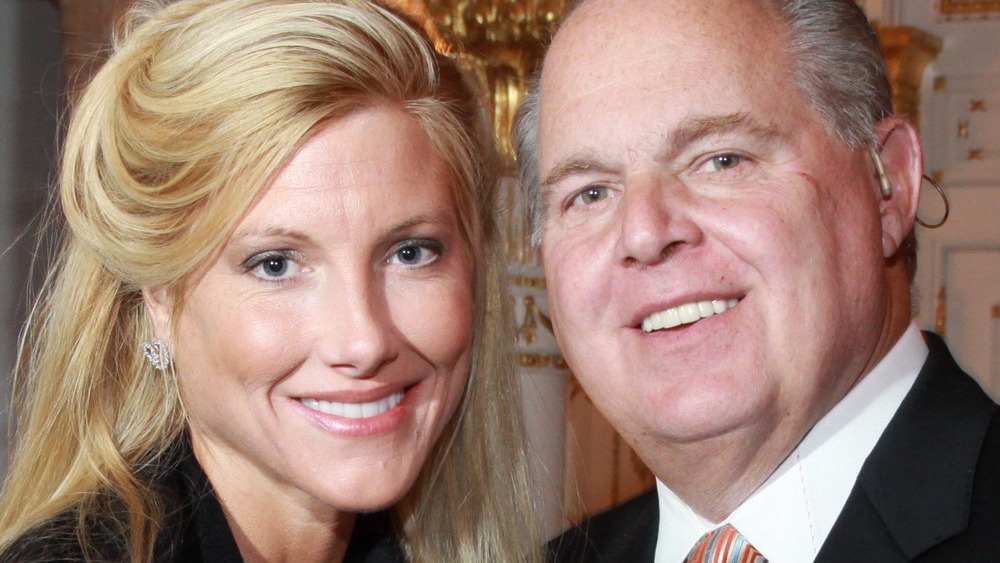 Capehart/Getty Images
Kathryn Adams met Rush Limbaugh in 2004 when she worked at a charity golf tournament as an event planner, according to Fox News. At the time, Limbaugh was married to his third wife, Marta Fitzgerald, but they announced their divorce in June 2004, per CNN reported. Adams and Limbaugh dated for three years before getting engaged in 2007 and married in 2010, The Washington Post noted.
Though the couple had a 26 year age gap, they were married for more than 10 years and were business partners, too. Adams and Limbaugh wrote many children's books, including Rush Revere, a New York Times bestseller. Politics is not just an interest by association for Adams, as she has a presidential lineage. She's reportedly the first descendant of former President John Adams, per Fox News. 
Adams also had a message for listeners of her husband's show. "On behalf of the Limbaugh family, I would personally like to thank each and every one of you who prayed for Rush and inspired him to keep going," she concluded on the radio show, according to Entertainment Tonight. "...I am certain, without a shadow of a doubt, if he could be here today, he would be. He loved you, and he loved this radio program with every part of his being."