Inside Prince Philip's Life Today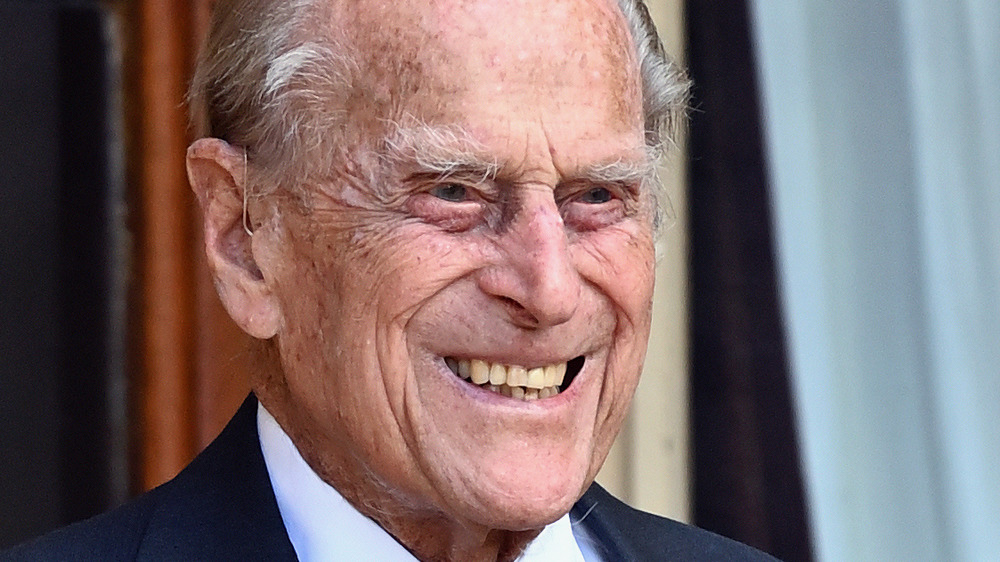 Pool/max Mumby/Getty Images
Prince Philip, the husband of Queen Elizabeth II, was admitted to King Edward VII Hospital in central London on Feb. 17, 2021, Buckingham Palace shared in a statement with the BBC. Fans of the British royal family need not panic yet — the 99-year old prince was reportedly hospitalized as a precaution and appeared to be "in good spirits" as he remains under observation for a few days, per the BBC.
The news came on the heels of a busy week for the royal family, which saw former Duchess of York Meghan Markle and husband Prince Harry announce on Valentine's Day they're expecting a second child. The very next day, CBS announced that the retired royals will sit down with Oprah Winfrey for an exclusive interview delving into their marriage, motherhood, and philanthropic efforts while under the eye of public scrutiny. As for Prince Philip himself, he hasn't been as ubiquitous in the spotlight in recent decades, at least comparably to the younger royals in his family or his wife. Speaking of, Queen Elizabeth said in a 1997 speech that Philip is her "strength and stay." Aw.
So what has the Duke of Edinburgh been up to after formally retiring from public life in 2017? Let's take a look.
Prince Philip has lived a quiet retirement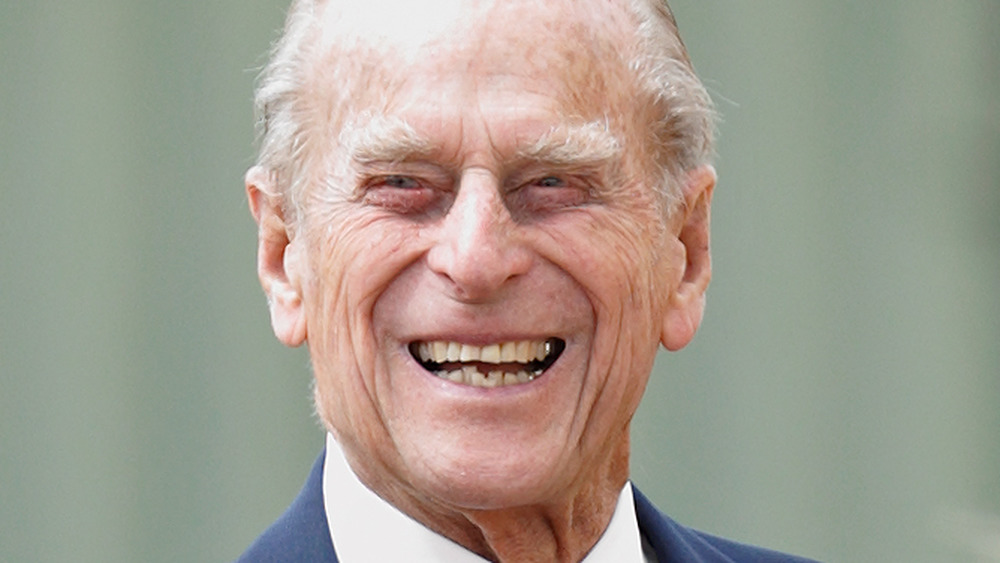 Max Mumby/indigo/Getty Images
Being married to the Queen of England certainly must have its privileges, but it does not always come easy. Not only was this depicted on the popular Netflix series The Crown — a closely based dramatization of events in British history as they affected the royal family — but it appears to be Prince Philip's reality offscreen as well. The Duke of Edinburgh, a former naval officer born in Greece to a royal family, retired from "public life" in 2017, according to NBC News.
What does a royal's retirement exactly entail, though? Well, it definitely isn't a 401k plan. For Philip, it means no more solo appearances in the name of public service. Per NBC News, many of these past outings by Philip were livened by the prince's quirky sense of humor. For example, the prince quipped upon hearing that Madonna would be performing the theme song for 2002's James Bond installment, Die Another Day, "Are we going to need earplugs?" per Metro UK.
Philip, who turns 100 in June 2021, is reportedly reluctant to celebrate this milestone birthday, according to Insider. After all, the Duke famously told The Telegraph (via Insider) in 2000 that "I can't imagine anything worse [than turning 100]... Bits of me are falling off already." Well, we hope — celebration or not — that Prince Philip recovers soon enough to spend a happy 100th birthday as he pleases!