The Truth About Prince Philip's Relationship With Prince Andrew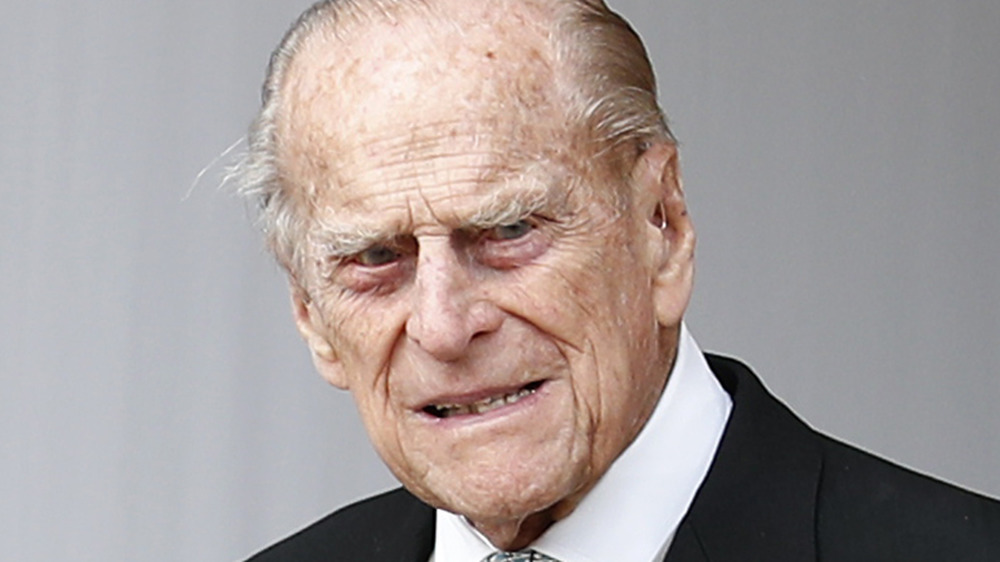 Wpa Pool/Getty Images
Father-son relationships can be complicated ... especially when you belong to the royal family.
It's been rumored that the relationship between Prince Philip and Prince Andrew has been strained for many years, starting in the '90s when Prince Andrew went through a very public divorce from his wife Sarah Ferguson. According to Town & Country, Prince Philip was once asked privately what he thought about both of his sons' divorces, to which he replied, "Everything I have worked for 40 years has been in vain." YIKES. 
As one can imagine, tensions only mounted after Prince Andrew's scandal surrounding his involvement with convicted sex offender Jeffrey Epstein — a scandal that would force the duke to dole out some serious tough love to his second son. So much so that it's reported by The Sun that plans are already underway to celebrate the duke's 100th birthday and the general consensus is to leave the disgraced son out of the festivities as much as possible. "There is a warning from up high to play down Andrew. He will be included as little as possible," a source told the publication. "This is obviously proving difficult because he is his son and it's playing down his role in the family," the insider added.
So what's the real story behind this father-son dynamic? Keep reading to find out!
Prince Philip gives Prince Andrew tough love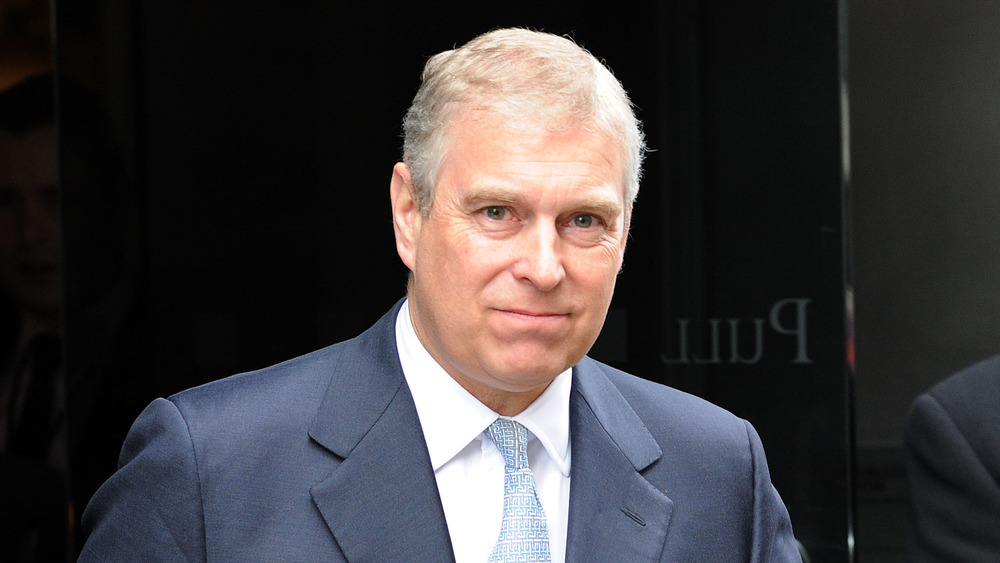 Eamonn M. Mccormack/Getty Images
It appears that the duke prefers to keep a stiff upper lip when dealing with his son Prince Andrew. 
As reported by The Telegraph, amidst the fallout surrounding Prince Andrew's association with Jeffrey Epstein, the prince sought out advice from his father. Unfortunately, it appears that the duke did not provide a shoulder for his son to cry on. Instead, it's reported that he minced no words and advised him that he simply "had to take his punishment." 
According to Vanity Fair, Andrew also had lunch with his father and brother Prince Charles mere hours prior to the explosive BBC interview with Virginia Roberts Giuffre, the woman at the center of the scandal, who claimed that she was forced to have sex with Prince Andrew. One source alleged, "There was no screaming or shouting, but Philip told him in no uncertain terms that he had to step down for the sake of the monarchy." His brother Prince Charles echoed those same sentiments. "It was all very civilized, but Charles calmly read him the riot act and told him there was no way back for him in the near future," an inside source claimed. Talk about tough love!