The Truth About Lauren And Josh Swickard's Relationship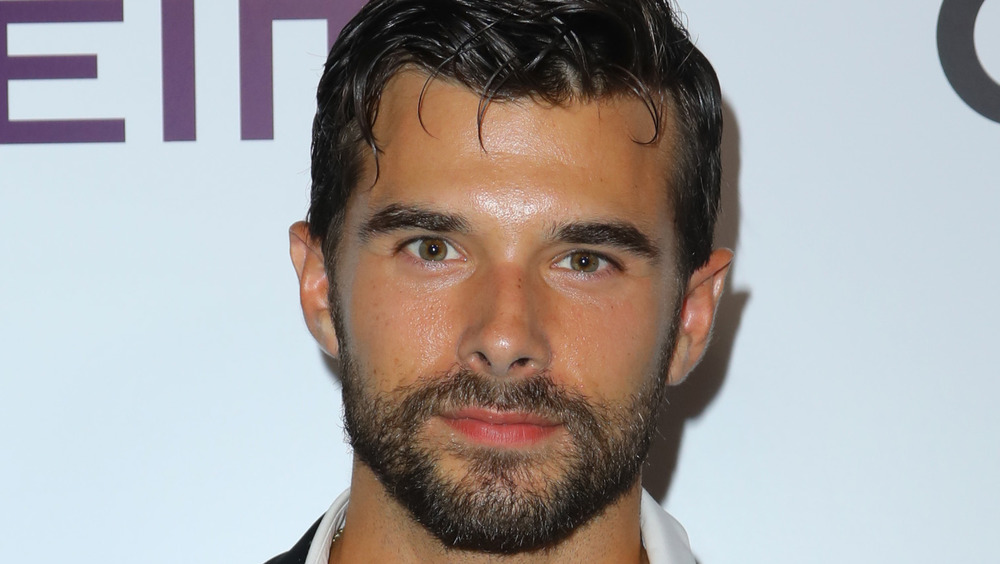 Jc Olivera/Getty Images
Josh Swickard, the General Hospital hunk who plays the role of Detective Harrison Chase on the beloved soap opera, has some exciting news. In fact, Josh and his wife, Lauren Swickard, are joining the ranks of celebrities who have had secret pregnancies.
Well... not quite, but pretty close. The happy couple shared their upcoming baby news in an interview with Access Hollywood on Feb. 16, 2021 and Lauren said that she only has six more weeks to go. "It's been our little secret for the last eight months," Lauren added.
The couple starred together in A California Christmas and this topic, hilariously, was relevant to the baby news. "We actually were pregnant during the filming of A California Christmas," Lauren said. Josh seemed to fumble with the additional information, saying, "Well we... we." So Lauren jumped in and said, "It happened during the filming of California Christmas." Lol! No wonder that love story was so convincing!
The couple also shared the news on Instagram, with Josh captioning the cute pic by writing, "#GIRLDAD so excited for this next chapter of life.... [Lauren Swickard] let's gooooo!!!!!!!!" So what's the story behind this adorable couple's relationship?
Josh met Lauren because another actor didn't know how to ride horses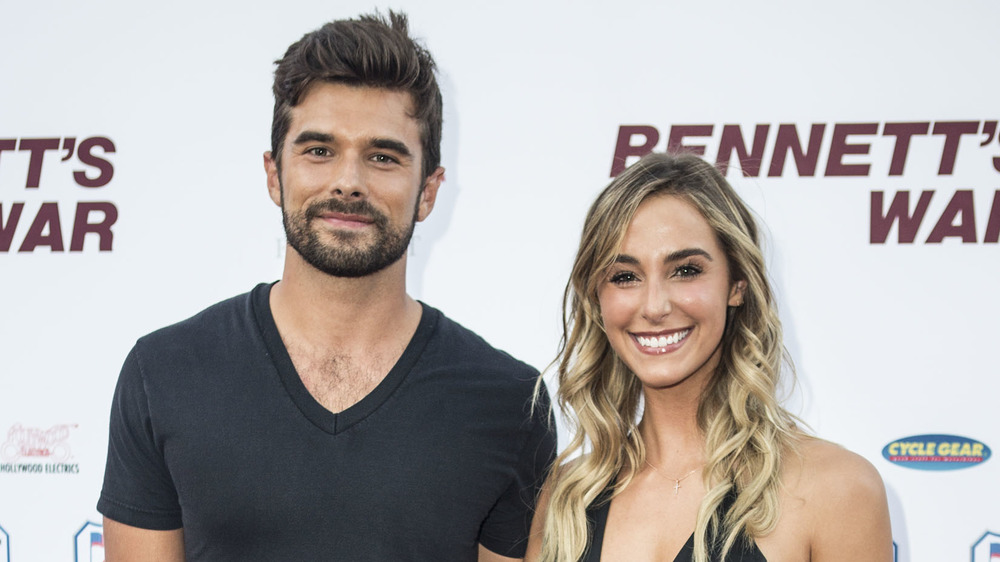 Harmony Gerber/Getty Images
Josh Swickard met his wife Lauren — who has been known to go by both Lorynn York and Lauren York in the past — on-set for the romance flick Roped in 2017. It was totally destiny that they would play love interests in the film and, horrifyingly, it almost did not happen.
In a joint interview with Metro in June 2020, Lauren explained that Josh almost did not get the part. "The first time I met Josh was only two days before filming started because he wasn't actually the first choice for [the character] Colton," Lauren explained. "The other person didn't know how to ride horses so they ended [up] taking Josh, and I'm so thankful about that."
The pair resisted the urge to start dating while working on the film. Josh explained to Metro, "I think we both just felt it is smarter to keep work as work. But obviously we felt that connection so afterwards we started to hang out."
But Roped was not the only romantic film they would star in together. A California Christmas came next and hit Netflix on Dec. 14, 2020. Lauren was both the brains behind the production and the beauty on-screen. According to Distractify, she wrote, co-produced, and starred in the film. Their chemistry is palpable and there's no doubt why their love flourished off-screen, too. In fact, Josh got some very specific advice from his dad before proposing to Lauren.
Josh's dad told him to know Lauren 'in every season'
It was a case of love at first sight for Lauren and Josh Swickard, so when Josh called his father to tell him he was in love, his dad had some very sound advice.
"I never believed people when they said, 'When you know, you know,'" Josh said to Soaps In Depth in March 2019. "And then I met [Lauren] — and when you know, you know! I called my dad early on and said, 'She's the one.' And his advice was, 'Know a girl in every season,' so I waited a full year. It actually has been about a year and a half... and she's still the one!"
So how did he ask Lauren to marry him? Their families are big charades fans so, while on vacation in Colorado, Josh acted out the word "proposal," according to Over the Moon. Of course, Lauren agreed and they had an Old Hollywood wedding in Cincinnati, Ohio on July 6, 2019, according to Distractify.
"We wanted the day to reflect our lifestyles and personalities so 'Old Hollywood Glamour' was a perfect choice!" Lauren told Over the Moon. Plus, to add a personal touch, Josh's father is a minister and presided over the ceremony. Talk about happily ever after!