The Real Reason Tim Tebow Is Retiring From Baseball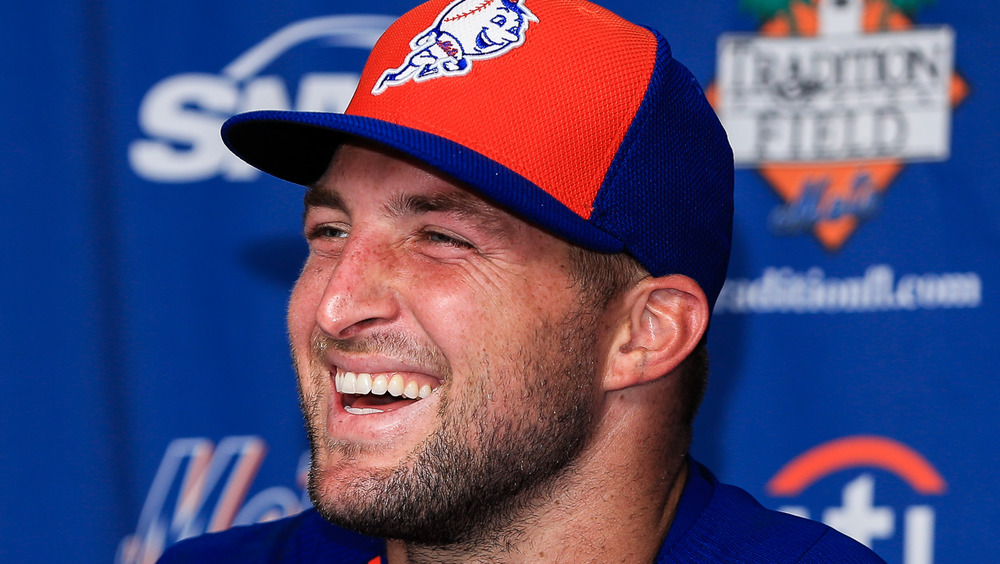 Rob Foldy/Getty Images
NFL player-turned-minor league baseballer Tim Tebow is hanging up his cleats for good and taking his final bow (see what we did there?) on the baseball diamond.
By now, we're all aware that the Heisman Trophy winner is always up for a challenge. As you may recall, Tebow first made a name for himself playing college football at the University of Florida before graduating to the NFL and stepping on the fields of the Denver Broncos and the New York Jets. Then the athlete reinvented himself as a minor league baseball player and went on to have a pretty lucrative career. As reported by TMZ, Tebow's batting average was at a healthy .163, and during the length of his baseball career he scored "18 homers, 107 runs, 48 doubles, three triples, 107 RBI and 5 stolen bases."
But now he's making headlines once again! This time, Tebow shocked fans when he took to Twitter to share surprising retirement news on Feb. 17, 2021. So, why did he decide to retire from the New York Mets, you ask? Keep reading after the jump to find out!
Tim Tebow feels called 'in other directions'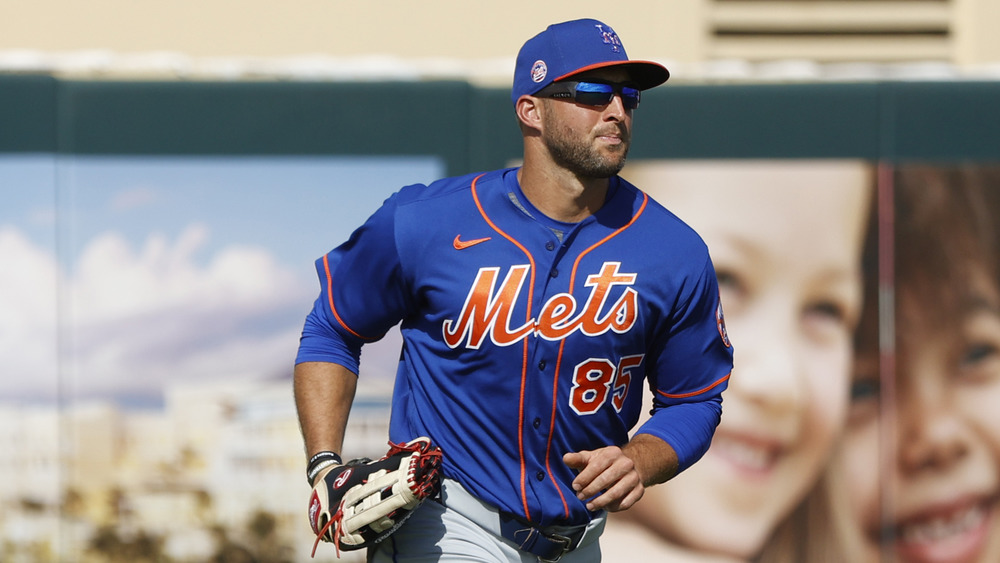 Joe Robbins/Getty Images
As it turns out, professional athlete Tim Tebow simply feels he's being called "in other directions." "I want to thank the @Mets, Mr. Alderson, the fans and all my teammates for the chance to be a part of such a great organization. I loved every minute of the journey, but at this time I feel called in other directions..." he began in a tweet. A second tweet continued, "I never want to be partially in on anything. I always want to be 100% in on whatever I choose. Thank you again for everyone's support of this awesome journey in baseball, I'll always cherish my time as a Met! #LGM," Tebow penned, per TMZ.
This news comes as a shock to many after Tebow recently told TMZ Sports in January 2021 he was eagerly awaiting spring baseball training. "For me, I'm super excited about spring training," Tebow said at the time. "So, that's where my focus kind of swirls right now," he gushed.
Either way, it appears Tebow has the blessing of New York Mets general manager, Sandy Alderson. As reported by the New York Post, Alderson released a statement that read, "It has been a pleasure to have Tim in our organization as he's been a consummate professional during his four years with the Mets. By reaching the Triple-A level in 2019, he far exceeded expectations when he first entered the system in 2016 and he should be very proud of his accomplishments."