The Real Reason Luke Combs Is Apologizing To His Fans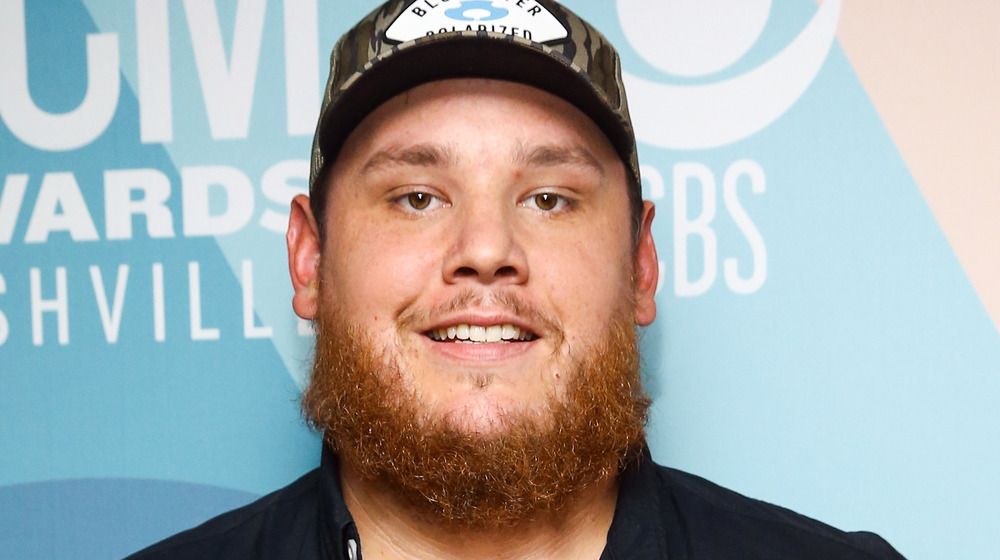 Terry Wyatt/acma2020/Getty Images
Luke Combs has apologized to his fans for using the confederate flag in the past. As Rolling Stone reported, the country music star admitted in a Q&A session with Maren Morris and NPR that "there is no excuse for those images." Combs spoke about how he had used the confederate battle flag in photos and in the music video for his 2015 song with Ryan Upchurch, "Can I Get An Outlaw," stating, "I apologize for being associated with that."
"Hate is not a part of my core values, and it's not something that I consider a part of myself at all," the North Carolina singer continued, per People. "I'm just looking ... not to say, 'I'm so sorry, please forgive me.' I'm here to say, 'I'm trying to learn. I'm trying to get better.' I know that I'm a very highly visible member of the country music community right now, and I want to use that position for good and to say that people can change, and people do want to change, and I'm one of those people trying."
Combs explained that, although he was still "proud" of being from the south, his understanding of what the flag meant had changed over time. "I am now aware how painful that image can be to someone else," he clarified, adding that he "would never want to be associated with something that brings so much hurt to someone else."
Luke Combs and Maren Morris spoke about fellow country star Morgan Wallen's recent controversy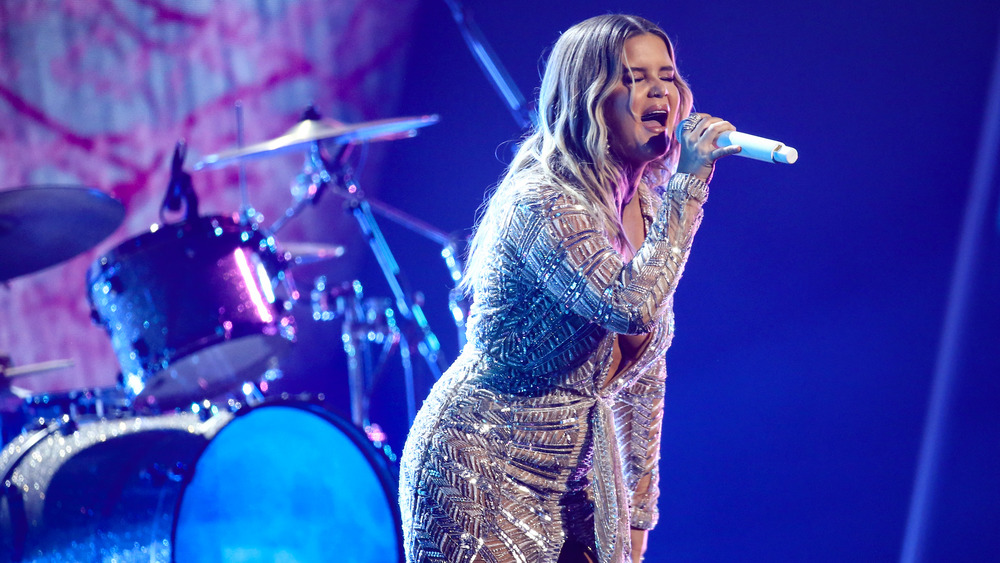 Terry Wyatt/Getty Images
Per E! News, Luke Combs and Maren Morris took part in a Country Radio Seminar event about accountability with NPR critic Ann Powers on Feb. 17, 2021. The discussion was organized in response to video footage of country star Morgan Wallen using the N-word.
Morris, who previously dedicated her 2020 CMA win for Female Artist of the Year to Black women in country music, was one of the few country music stars to directly call out Wallen, as Vulture reported. The Texas singer criticized the attitude of "protecting our own," arguing, "It's protecting white people. It's not protecting Black people" (via Rolling Stone).
"I don't care if it's awkward sitting down the row from you at the next award show," she declared. "Call them out." Combs added that he admired Morris for "sharing her opinions" and being willing to have the "tough conversations." Morris also addressed the confederate flag issue, asking, "If you were a Black person, would you ever feel safe going to a show with those flying in the parking lot? No." The country star continued by saying that "the most powerful thing, as artists in our position right now, is to make those demands on large organizations, festivals, promoters."
As People observed, both artists have recently released socially conscious songs. Morris wrote "Better Than We Found It," a protest song that Variety called "Pro-BLM, Pro-Dreamer," and Combs worked with Billy Strings on "The Great Divide," a single calling for unity.