Inside Rush Limbaugh And Elton John's Shocking Relationship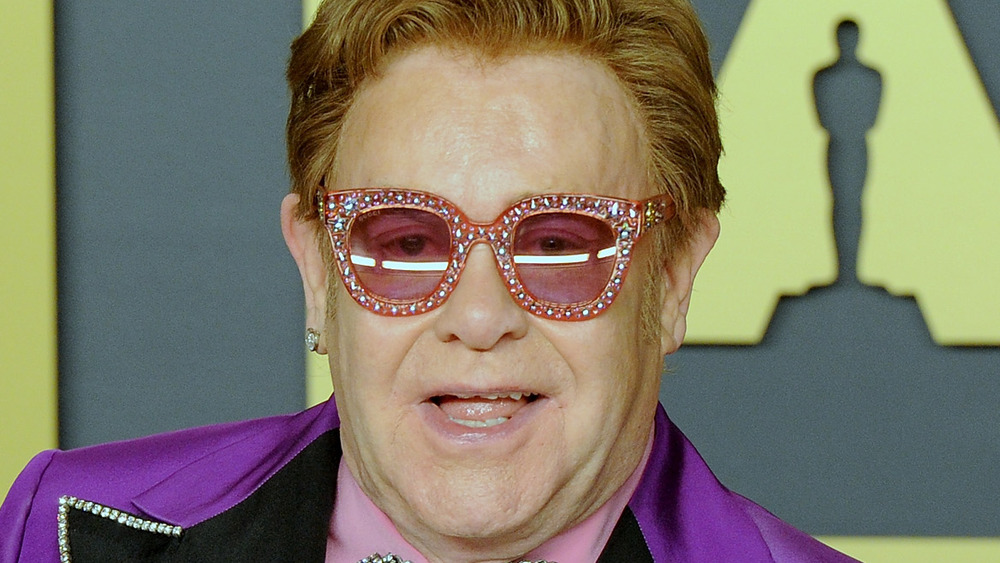 Albert L. Ortega/Getty Images
Elton John is one of the most popular celebrities in music, counting huge names — including Victoria Beckham, David Beckham, and Elizabeth Hurley — among his inner circle. But it turns out that the British hitmaker also had a shocking relationship with the late Rush Limbaugh.
The controversial radio personality died at age 70 on Feb. 17, 2021, but hit the headlines throughout his career for his friendship with John, who seemed an unlikely ally. John, who is openly gay, is an outspoken AIDS activist and a trailblazer for the LGBTQ+ community, a stark contrast to Limbaugh who, as reported by The Independent, had a history of homophobic and misogynistic behavior on his radio show, The Rush Limbaugh Show.
Despite their differences, the two enjoyed a friendship lasting several years. Per People, John performed at Limbaugh and Kathryn Rogers' wedding in June 2010. Limbaugh explained that John agreed to perform at their Florida ceremony after he crossed paths with him in December 2009 at a hotel in Hawaii, where the singer was staying in the room above him. "I went out on our little patio deck 'cause his was right above, and I started singing Elton John songs standing there, hoping he would hear," Limbaugh said on his radio show, per Politico.
But just how did their unlikely friendship come to be? Keep scrolling for more.
Rush Limbaugh's wife asked Elton John to perform at their wedding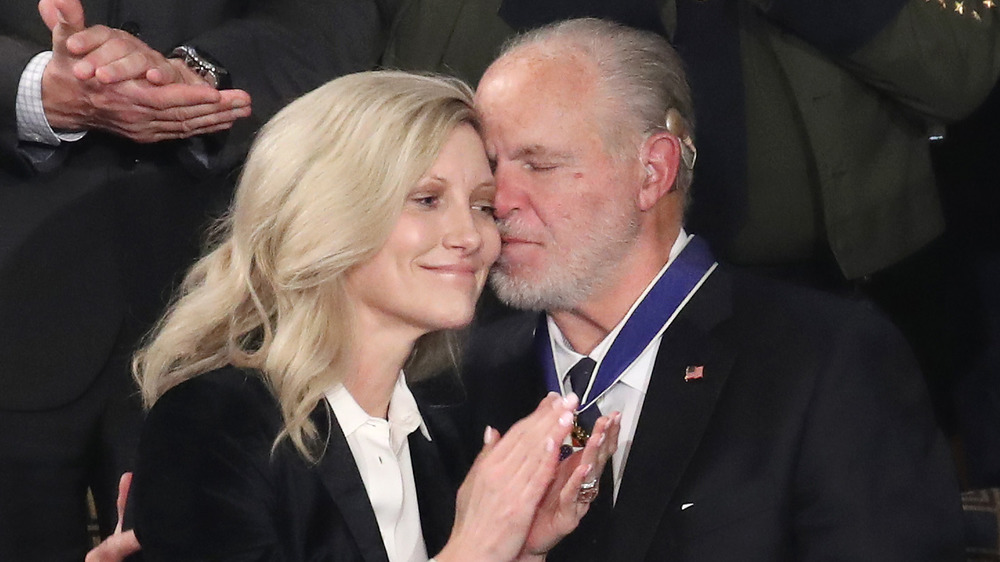 Drew Angerer/Getty Images
According to People, Rush Limbaugh suffered a medical emergency at the Hawaiian hotel and was taken to the hospital for three days, after which Elton John asked about how he was. Limbaugh admitted he wondered if John was "hoping [he] didn't survive," but that wasn't the case, and his wife-to-be Kathryn Rogers (also known as Kathryn Adams Limbaugh) wrote John a letter asking him to perform at their wedding.
The radio personality's agent didn't think John would actually say yes, but he did. He was reportedly paid $1 million that was "seen as supporting his foundation for AIDS research," per People. John performed for 80 minutes and gave guests copies of his greatest hits album, with the two staying in touch afterwards.  
Speaking to USA Today in 2012, John confirmed they exchanged "the loveliest emails" in the years that followed. "What I get from Rush privately and what I get from Rush publicly are two different things. I'm just trying to break him down," he said, also suggesting he didn't believe Limbaugh was actually against gay marriage.
John touched on their friendship again in 2014, telling The New York Times that his sobriety had taught him the importance of listening, particularly to those who may not share the same views. "When it comes to people like Rush Limbaugh, or people who might enrage you sometimes, dialogue is the only way. You have to reach out," he said.
Elton John's husband revealed his ulterior motive with Rush Limbaugh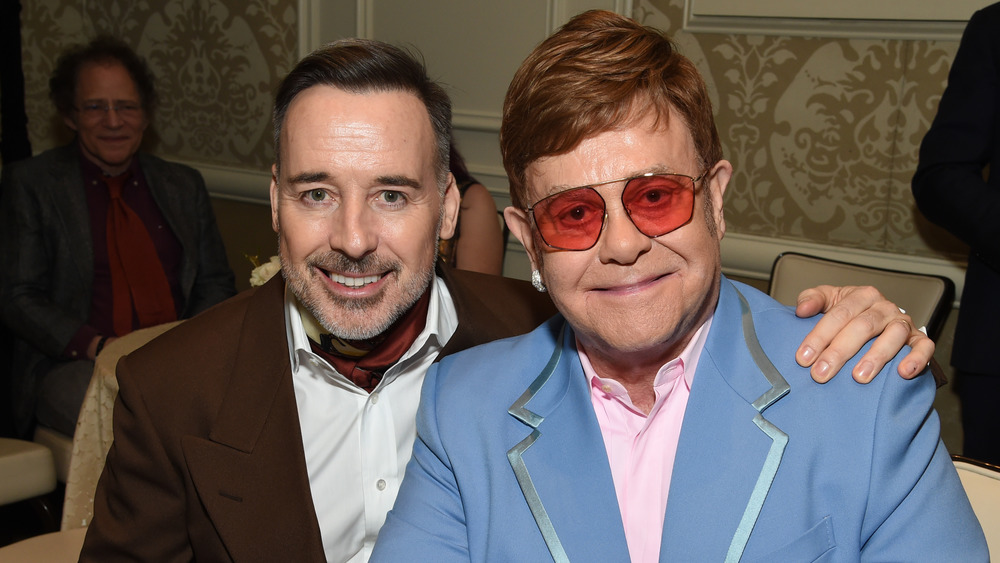 Michael Kovac/Getty Images
According to Elton John's husband David Furnish, the musician had a bit of an ulterior motive when it came to his relationship with Rush Limbaugh. Furnish explained to People in 2010 that his husband and father of his two sons was "surprised" by Limbaugh's wedding invitation, but wanted to forge a friendship with the radio host in the hopes of changing his perspective on LGBTQ+ issues.
"When it turned out to be a genuinely sincere invitation Elton said, 'Life is about building bridges, not walls,'" Furnish recalled, noting that his husband told him, "Maybe if I can make a great impression, people might change their perspectives on life."
Furnish added that John said he wanted to "go where people wouldn't expect me to go" and said he told the guests during his performance that he understood why they wondered why he was there, but he wanted to extend an "olive branch." At the time of writing, John and Furnish have not spoken publicly about Limbaugh's death.