Elton John's Ex-Wife Comes After Him With New Lawsuit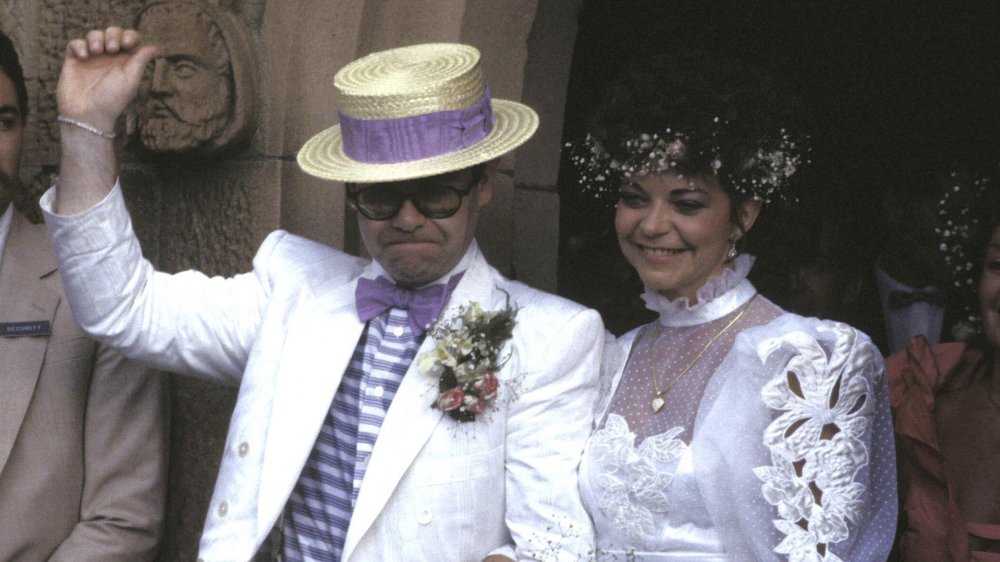 Patrick Riviere/Getty Images
Elton John has been revered as a gay icon for decades, but before he got together with his husband David Furnish, he was married to a woman named Renate Blauel. John and Blauel were married for four years before they split up in 1988. Independent confirmed that John and Blauel met in 1983, "becoming close friends" before they eventually got married in Australia on Valentine's Day in 1984. This is not exactly "news" to his longtime fans, but he's opened up more about their relationship recently, particularly in his 2019 memoir Me.
Their marriage was also a plotline in the 2019 biographical film Rocketman. In July 2020, Independent shared that Blauel claimed John violated the terms of their divorce and she is demanding £3m, which Page Six reported is about $3.8 million. The singer agreed to remove some anecdotes from his book prior to publishing, but nevertheless, Blauel claimed the book triggered her mental health struggles. Blauel's attorney told Page Six, "Renate is particularly upset by the film," explaining, "In her mind, the film seeks to portray their marriage as a sham, which she wholeheartedly disputes and considers a false and disrespectful portrayal of their time together." 
In addition to the movie and book, Blauel's lawyer told Daily Mail that one of John's 2017 Instagram posts upset her. Even though John has been complimentary of his ex whenever she is referenced, it seems like Blauel would prefer to not be mentioned at all, even if it's in a positive light.
Renate Blauel feels that legal action is her 'only option'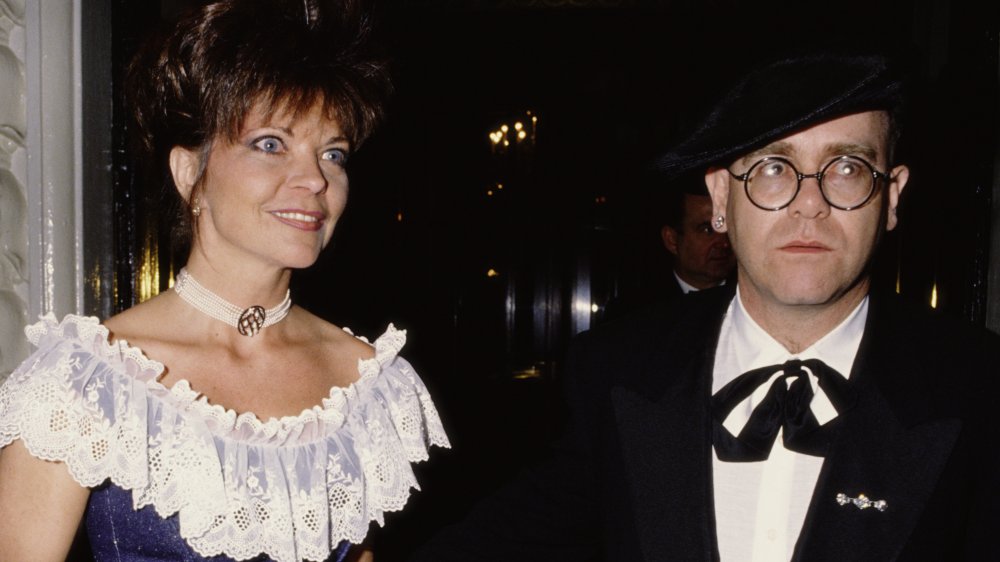 Georges De Keerle/Getty Images
In September 2017, Elton John posted about performing in Australia, but his Instagram caption wasn't solely promotional. In fact, he got very personal, mentioning his and Renate Blauel's wedding and his husband David Furnish. John wrote, "Many years ago, I chose Australia for my wedding to a wonderful woman for whom I have so much love and admiration. I wanted more than anything to be a good husband, but I denied who I really was, which caused my wife sadness, and caused me huge guilt and regret. To be worthy of someone's love, you have to be brave enough and clear eyed enough to be honest with yourself and your partner." 
The post continued, "Almost 24 years ago, I met the person with whom I could be fully myself. When we married in 2014, it felt like that fact was accepted by the world. For David and I, being able to openly love and commit to one another, and for that to be [recognized] and celebrated is what makes life truly worth living." Blauel's lawyer told Daily Mail in July 2020 that this Instagram post made her feel "forced to act." She claimed that when John mentioned her in his book, movie, and Instagram post, he violated the terms of their divorce. 
Blauel's lawyer told the outlet, "The case is about restoring the privacy that she felt was agreed to be protected when she and Mr. John entered into a divorce in 1988. This was the only option she had left."
Renate Blauel has gone to great lengths for privacy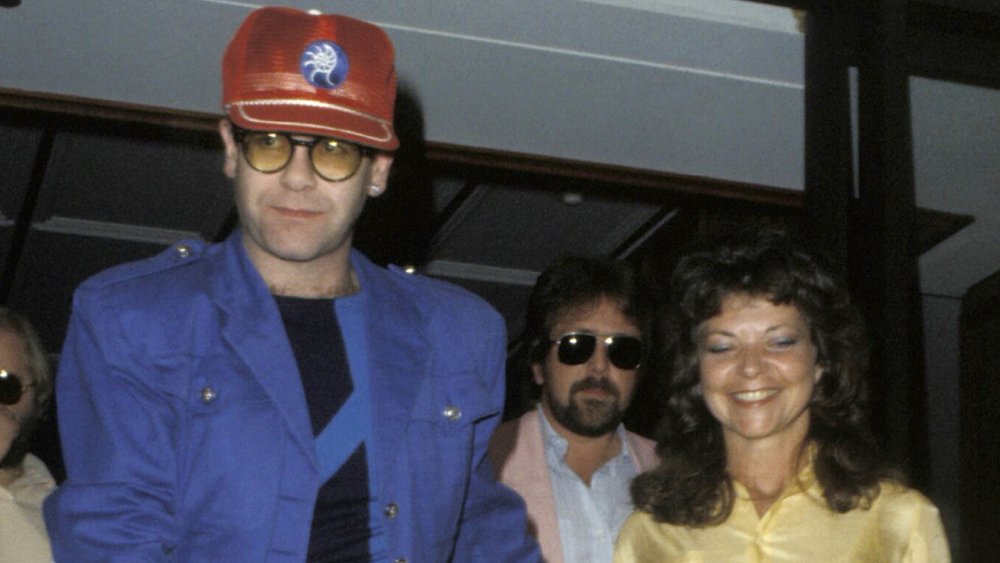 Patrick Riviere/Getty Images
Renate Blauel's lawyer detailed the measures she's taken to secure anonymity in a July 2020 interview with Daily Mail. For instance, Blauel told people that she was moving to Germany, her home country, when she actually remained in the U.K., living under a different name and changing her appearance. She even bought her new home in a friend's name in another attempt to have some privacy. Blauel has asked her ex not to mention her in public ever, even if he's saying nice things, citing the impact of the media attention on her mental health. Her lawyer said, "She hopes to resolve the claim privately and amicably if possible and that remains her wish."
Although Blauel would prefer to resolve their issues privately, outside of court, her lawyer told Daily Mail, "From my client's perspective it playing out in full in court would be very unfortunate because she would like to have her privacy restored to her as soon as possible, but yes if necessary." Court documents claim that John's public mentions have caused "recurring nightmares and agoraphobia" for Blauel. Elton John hasn't publicly addressed his ex's claims, but his friend told The Sun, "He very much hopes she will see sense and drop this case." The Sun also reported that the Grammy winner's defense team denied that he breached any of their divorce terms.
Blauel has emphasized many times over that she wants to maintain her privacy, yet her privacy-centered lawsuit ironically puts her back in the spotlight.