How Stephanie McMahon Saved John Cena's Job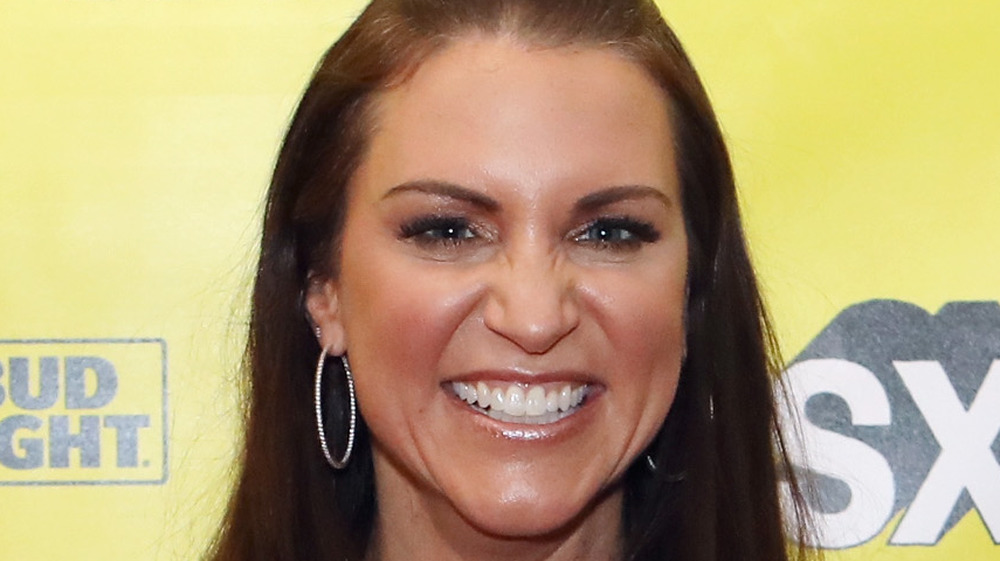 Samantha Burkardt/Getty Images
John Cena may be one of Hollywood's biggest heavyweights after appearing in blockbuster movies like Bumblebee, Blockers, and Fast and Furious 9, but many fans will remember he actually started his career as a wrestler. There was a time only Stephanie McMahon could help save his job in a bizarre fashion that involved tuna. Yes, tuna.
Cena has more than cemented his career as one of the most famous and successful wrestlers of all time after making his WWE television debut in June 2002. Since then, he's amassed 16 world championship victories as well as become the United States Champion five times and World Tag Team champion four times. He's even been dubbed the "best wrestler in the world" by Bleacher Report.
But as hard as it might be to believe now, there was once a time he was mere weeks away from being fired by WWE boss Vince McMahon, and it was an inspired idea from Vince's daughter Stephanie — the general manager of SmackDown between July 2002 and October 2003 — that saved the day following a big career blip. But what went wrong? Keep scrolling to find out.
The 'failure' that almost ended John Cena's career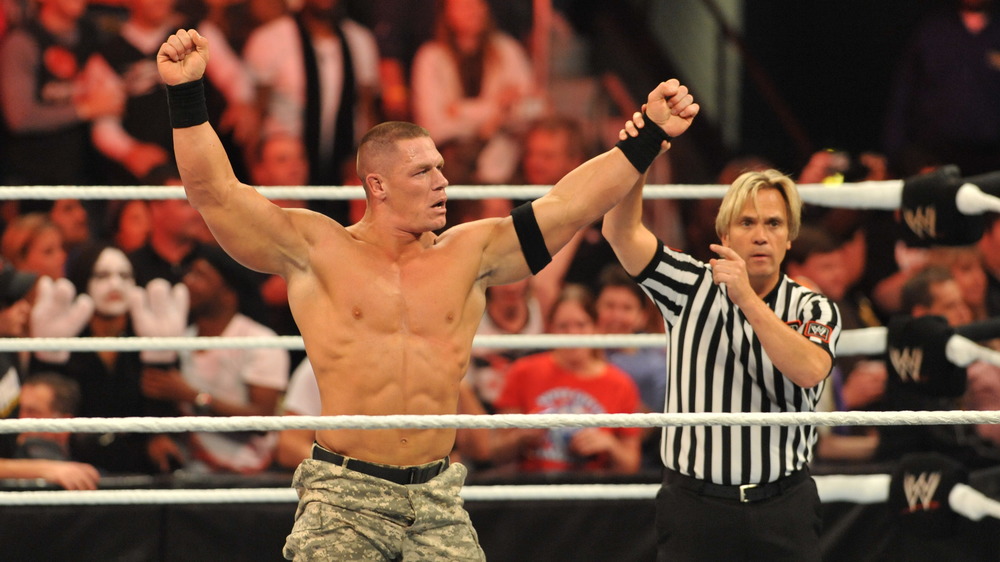 Moses Robinson/Getty Images
John Cena revealed during an interview with the WWE Network's Ruthless Aggression that he was frustrated his career hadn't taken off the way he'd hoped during the Ruthless Aggression Era in the early 2000s, and he knew he wasn't attracting fans. Even his idea to wear shorts in colors that matched the sports team of the city he was in didn't resonate with wrestling fanatics.
"The people that remember the Ruthless Aggression John Cena and look back on that as a success, they're not looking back on it correctly. It was a failure," he said. "I was stuck wrestling matches on Velocity, a program which none of you have heard of. I wasn't stressed to be perfect, I was more stressed in the fact I didn't know who I was," Cena recalled, admitting that the WWE higher-ups noticed he didn't have a big fanbase and told him he'd be let go from the franchise in a round of cuts coming at Christmas, just a few weeks later.
Cena said that "it just wasn't working" for him and noted that he'd been given the opportunity "on a silver platter" but had "failed" to make a success of it. "I messed it up," he said. So, how did Vince MacMahon's daughter change everything? Read on to find out how Stephanie McMahon stepped up.
How tuna helped Stephanie McMahon save John Cena's career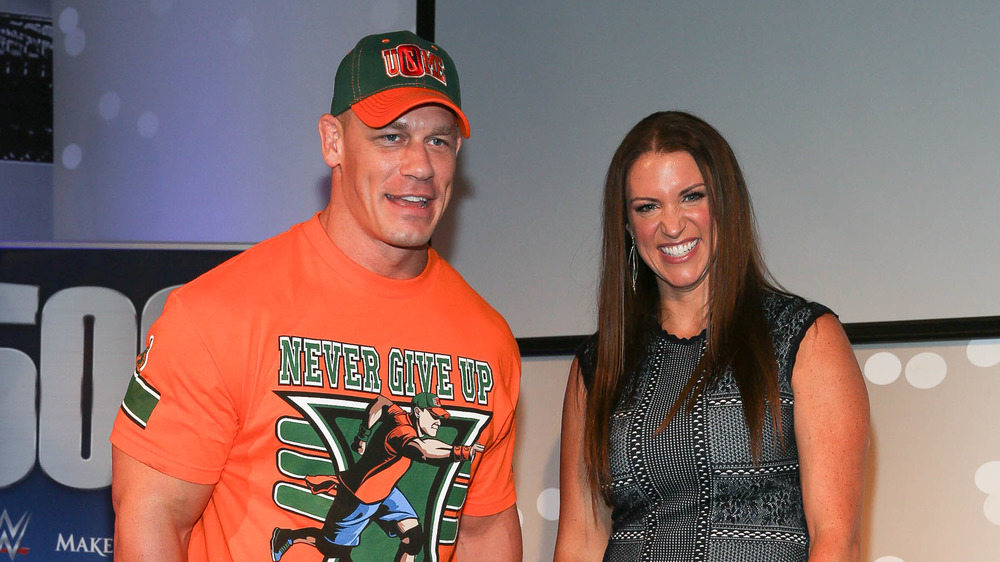 Rob Kim/Getty Images
John Cena recalled the moment that changed his career while traveling with his WWE co-stars, including Stephanie McMahon, in October 2002. He heard Rikishi and Rey Mysterio freestyling on the bus and joined in. "I remember just being like, let's go try this. Just dove right in, and it was like it resonated with me," he said on Ruthless Aggression, which is where the infamous tuna came in.
McMahon was so impressed she asked him to make up a few lines on the spot, and he did. "In two seconds I made a small rap about the tuna fish, the jetway, the plane we were about to go on, the destination. And then kinda closed it with a comment about Stephanie. She was like, 'Would you like to do this on television?', I said, 'Absolutely,'" Cena remembered.
During the 2002 SmackDown Halloween Special, Cena dressed as Vanilla Ice and performed a rap in the ring, but knew what a huge risk he was taking. He recalled thinking, "I'm gonna go out and if I fail, I'm taking the blame. And I realize the blame is me walking away and never coming back. But I'm betting on myself a 1000%." His rap skills ended up being a big hit with the crowd and he then became known as The Doctor of Thuganomics. WWE extended his contract, and the rest, as they say, is history.