Kim Kardashian Living With Kris Jenner Amid Kanye West Drama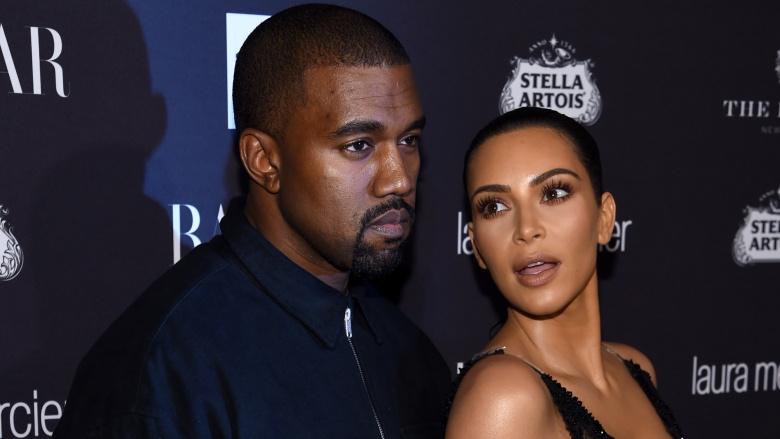 Getty Images
Will Kanye West's meltdown lead to Kim Kardashian's third divorce? Amid reports that the couple are living apart since his hospitalization in late November 2016, some sources say that their union is doomed.
"Kim has spent the last few days at Kris' house with the kids. The kids were there during Kanye's hospitalization and are very happy there," an insider told Us Weekly. "Kim really wants to protect the kids and will do everything she can to see that that happens. Kanye has not seen the kids very much since he was released and Kim does not think he should. She has no plans for them to all live together."
The report echoes another from Dec. 6 that said Kardashian wanted out of the marriage.
A source told Us Weekly, "She wants a divorce," adding, "It will take some time before she can do anything, but she doesn't want to stay married." The source added, "[Kardashian] is being very protective and doesn't want Kanye around the kids right now."
Still, it doesn't mean a split will be immediate. The insider noted, "She's being a supportive wife. She cares about Kanye and is relieved he's getting the help he needs, but she's felt trapped for a while."
A source told Page Six that it's not just the Kardashian clan that wants the marriage to be over. "People around him are like, 'He needs to get away from those crazy people,'" the source said. "It's just a curse over there. Anything with the Kardashians is tarnished and...they're opportunistic people who completely take advantage of him. Even [Kanye's] like, 'F**k this, I'm not going to be the next casualty.'"
Still, other sources, including TMZ, dispute the split reports entirely. Sources told the site that the couple have only grown closer since Kardashian's robbery and that overcoming their recent obstacles has made their bond stronger. Additionally, West has been "calmer and more focused" since being released from the hospital and getting his medications under control—and he's been so inspired that he's already back in studio.