The Truth About Ted Cruz's Wife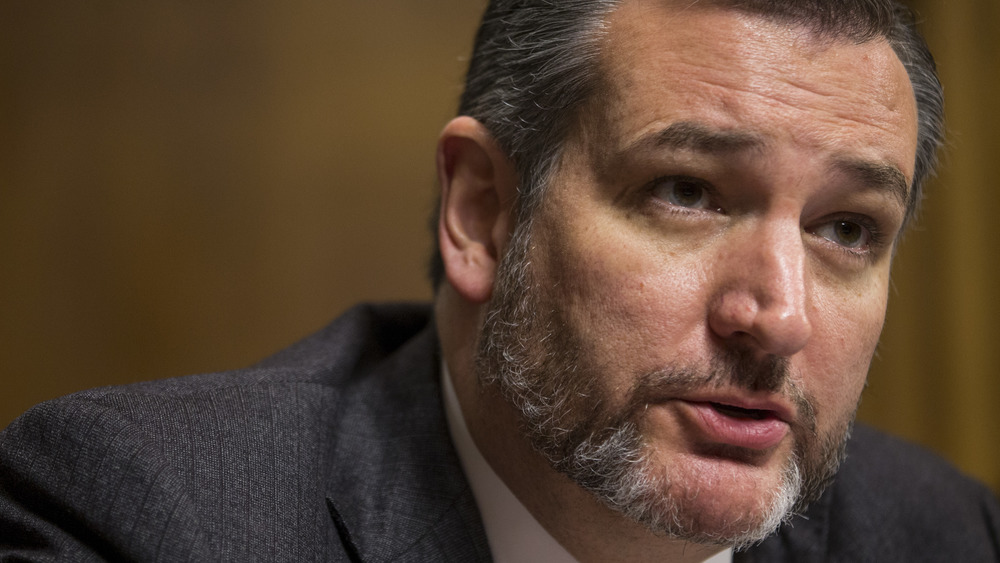 Zach Gibson/Getty Images
Texas Senator Ted Cruz raised more than a few eyebrows when pictures surfaced on the internet that showed the lawmaker boarding a flight to Cancún, Mexico as a historic winter storm was ravaging his state. The photos showed Cruz at the airport and on the plane, accompanied by his wife, Heidi. Heidi Cruz hasn't been in the spotlight much since former President Donald Trump bashed her appearance while campaigning in the Republican presidential primaries. But she's still recognizable enough to be spotted at the airport on her way to a poorly-timed vacation.
Millions of Texans have lost power and heat for days after the storm, and millions have also faced "some disruption of water services," per BBC. Circumstances in Texas being this dire, people were understandably surprised to see the prominent senator preparing for a sunny vacation with his family. However in a statement released on Thursday, Senator Cruz claimed he was only on the flight to accompany his wife and daughters for the journey and had always planned on returning the next day. Now people are wondering why Heidi would need an escort to take her kids on a trip.
Heidi Cruz has an impressive background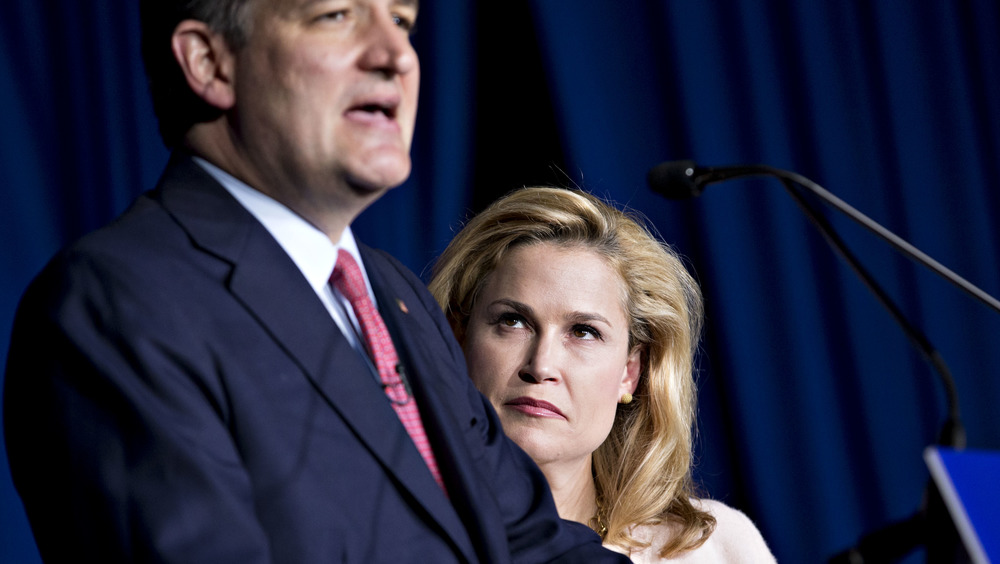 Bloomberg/Getty Images
Photos showing Senator Ted Cruz boarding a flight to Cancún while his state was in the middle of a crisis prompted, predictably, quite a bit of backlash. In response, Cruz claimed that the trip was for his daughters, and he was just accompanying them for the trip. "Wanting to be a good dad, I flew down with them last night and am flying back this afternoon," he stated, per Associated Press.
But since Cruz's wife Heidi was also spotted in the photos, social media users began to wonder why she couldn't have taken the girls herself. "Imagine believing that Ted Cruz's wife Heidi — who is a managing director at Goldman Sachs — cannot fly by herself so she needs Ted to fly with her," one person quipped on Twitter.
It's true that Heidi is a managing director at Goldman Sachs. She was also the primary breadwinner of the family for seven years and once had political ambitions of her own, before she set them aside to support her husband's career in Washington, according to a profile in The Atlantic.
But if the general public remembers anything in particular about Heidi, it's probably the Republican primary elections in 2015, when Donald Trump posted a side-by-side image of one of his wife Melania's modeling photos with a snapshot of Heidi to critique her looks. To her credit, Heidi handled this episode with grace. Now, as to why she needs her husband to escort her and the kids to their vacation, we still have no answers.