The Reason Why FKA Twigs Wouldn't Answer This Question From Gayle King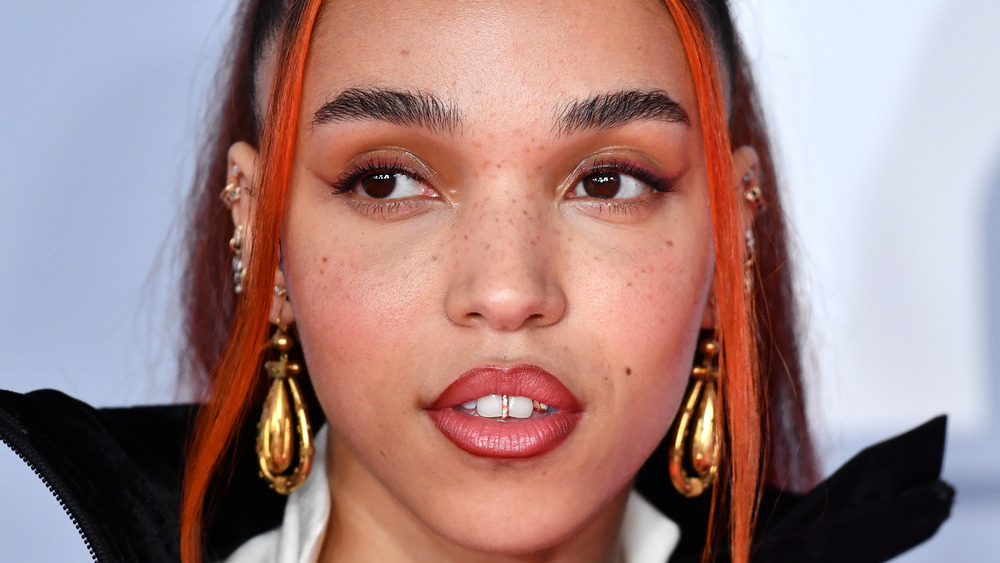 Gareth Cattermole/Getty Images
FKA Twigs refused to answer a question from Gayle King on the Feb. 18, 2021 episode of CBS This Morning, telling the interviewer that she had to "make a stance." 
Prior to the televised interview, in which she discussed the alleged abuse from ex-boyfriend Shia LaBeouf and her subsequent lawsuit against him, FKA Twigs opened up about the relationship to Elle the day before, revealing that she believes she survived out of "pure luck." The singer described the "calculated, systematic, tricky, and maze-like" tactics LaBeouf allegedly used to keep her with him. (In February 2021, LaBeouf's legal team said that the actor denies "each and every allegation" that FKA Twigs leveled at him in the lawsuit, according to Rolling Stone. And, as People reported, the document also requests that she should be ordered to pay all of LaBeouf's legal costs.)
FKA Twigs also alleged that the Transformers actor bragged to her about shooting stray dogs in order to get into character for a new film. She told Elle that when she questioned this choice, LaBeouf accused her of not supporting him in his art. "He made me feel bad, like I didn't understand what it was like to be an actor," the singer revealed.
Despite her candid revelations, there was one question FKA Twigs opted not to respond to in the Gayle King interview — and she revealed exactly why.
FKA Twigs explains her reasoning for not answering Gayle King's question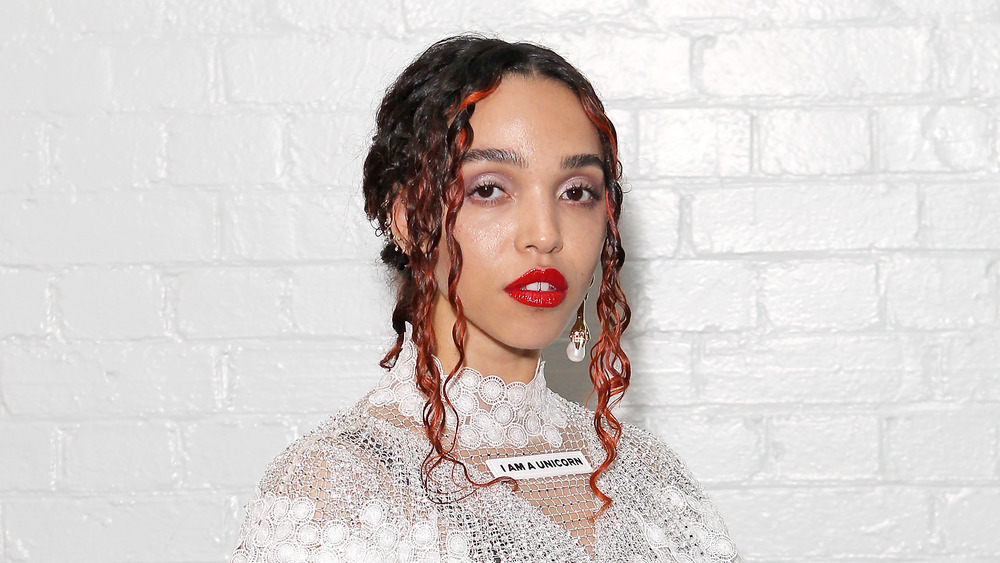 David M. Benett/Getty Images
During FKA Twigs' Feb. 18, 2021 interview with Gayle King, King hesitantly asked: "Nobody who's been in this position likes this question, and I often wonder if it's even appropriate to ask... why didn't you leave?"
The musician, whose real name is Tahliah Debrett Barnett, shut down the question. "I know that you're asking it out of love, but like, I'm just going to make a stance and say I'm not going to answer that question anymore because the question should really be to the abuser: 'Why are you holding someone hostage with abuse?'" she explained.
FKA Twigs then elaborated on why she wasn't comfortable with the question's implications. "People say, 'Oh, it can't have been that bad because she would have left.' And it's like, no, it's because it was that bad — I couldn't leave."
Shia LaBeouf previously offered an apology to the other women accusing him of abuse, telling The New York Times in December 2020 that he had "no excuses" and that he had checked himself into inpatient treatment. Now, however, he has denied abusing FKA Twigs.
If you or someone you know is dealing with domestic abuse, you can call the National Domestic Violence Hotline at 1−800−799−7233 or TTY 1−800−787−3224. You can also find more information, resources, and support at www.thehotline.org.