What Armie Hammer's Mom Allegedly Said About Her Son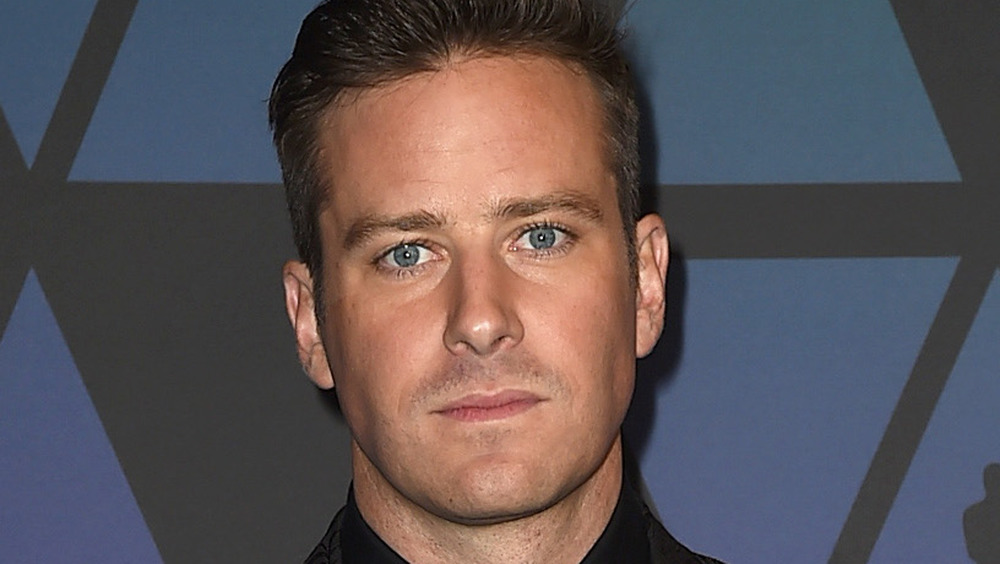 Kevin Winter/Getty Images
In the wake of Armie Hammer's cannibalism and rape accusations, new details about his alleged deeply disturbing behavior have come to light. In early 2021, the actor was accused of abuse after a woman posted screenshots of his alleged DMs on social media. The messages featured graphic detail about his cannibalism fetish, including his desire to drink their blood, cut their body parts, and enslave his sexual partners. 
After the messages were leaked online, a few of Hammer's ex-girlfriends made more claims about their time with him, including Paige Lorenze who told Page Six that he used a knife to carve the letter "A" near her private parts. The model, who dated the Call Me By Your Name star for four months in 2020 (per The Cut), has opened up even more during an interview on The Dr. Oz Show on Feb. 19, 2021, in which she alleges Hammer's mom knew her son had a "very, very dark side." Keep scrolling to read more.
Armie Hammer's mom allegedly compared him to a demon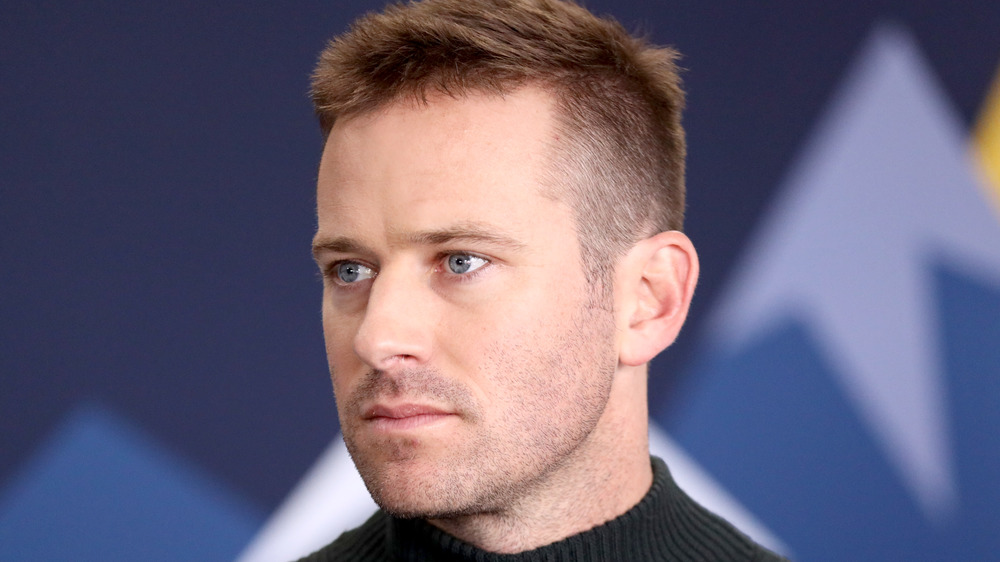 Rich Polk/Getty Images
Armie Hammer's ex Paige Lorenze did not hold back when Dr. Oz asked her if "members of the family heard things about him." The model explained that while the actor's mother, Dru Ann Hammer, "never specifically" said anything to her, she did make comments alluding to knowing about her son's alleged behavior. "She literally just said things like, 'he has demonic behaviors, the devil was trying to take him,' things like that," Lorenze alleged (via Page Six). "I did get a feeling from her like she knew that he had a very, very dark side." The comments fall in line with a tweet Hammer reportedly posted (via The Sun) in July 2020, in which he said he woke up at 5 AM to his mom "pouring oil on my head and praying very loudly in tongues while standing over my bed so she could get the 'demons out' of me."
Elsewhere in her interview on The Dr. Oz Show, Lorenze also shared more details about the night Hammer branded her with his initial. According to TMZ, she claimed he knew she was uncomfortable with the situation but didn't give her a choice, adding that the actor tied her up before carving her skin with a knife. After he did it, Lorenze said, "He was licking it, drinking the blood, and then I basically just showered after, tried to clean it up as best as I could." 

If you or someone you know has been the victim of sexual assault, you can call the National Sexual Assault Hotline at 1-800-656-HOPE (4673) or visit RAINN.org for additional resources.