Leonardo DiCaprio Meets With Donald Trump About Environmental Jobs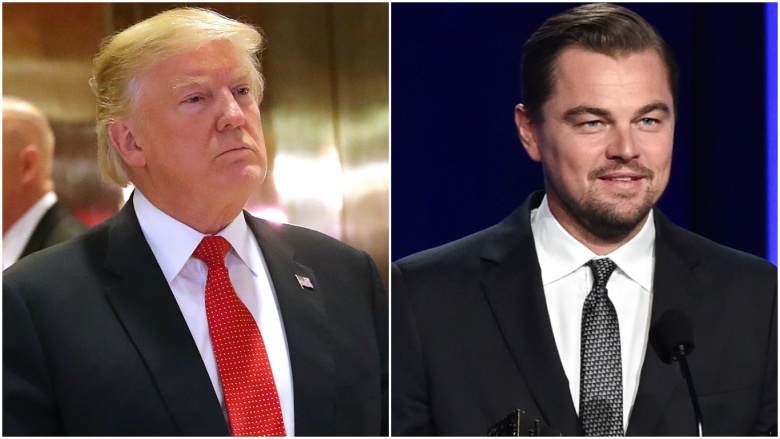 Getty Images
Leonardo DiCaprio's star power really did increase once he got an Oscar for The Revenant (2015): the actor is now in talks with President-elect Donald Trump over environmental positions.
DiCaprio and Terry Tamminen, the CEO of the Leonardo DiCaprio Foundation (LDF), spoke with the future prez, as well as Trump's daughter, Ivanka, and members of his team about how jobs focused on preserving the environment can also boost the economy, the Associated Press reports.
"Today, we presented the President-elect and his advisors with a framework—which LDF developed in consultation with leading voices in the fields of economics and environmentalism—that details how to unleash a major economic revival across the United States that is centered on investments in sustainable infrastructure," Tamminen said. "Our conversation focused on how to create millions of secure, American jobs in the construction and operation of commercial and residential clean, renewable energy generation."
Tamminen said (via Deadline) that Trump "expressed his desire for a follow up meeting in January [2016], and we look forward to continuing the conversation with the incoming administration as we work to stop the dangerous march of climate change, while putting millions of people to work at the same time."
Sources told the AP the meeting lasted roughly 90 minutes, and that DiCaprio gifted both Donald and Ivanka with a copy of his own environmental documentary, Before the Flood (2016).
The foundation added, in a statement, "Climate change is bigger than politics, and the disastrous effects on our planet and our civilization will continue regardless of what party holds majorities in Congress or occupies the White House."