Kelly Rowland's 'Black Magic' Lyrics Explained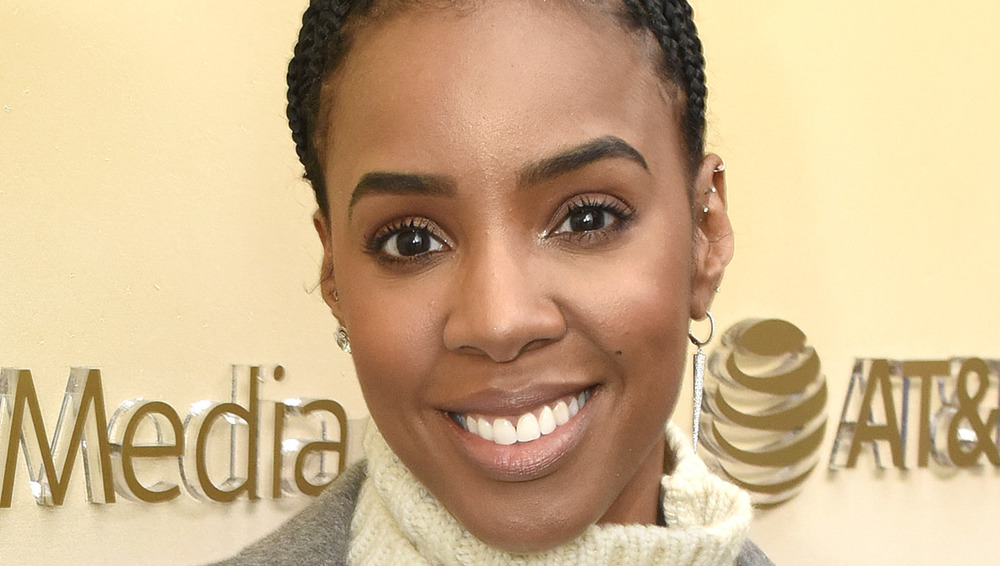 Vivien Killilea/Getty Images
Kelly Rowland knows how to turn heads, and that's just what the Destiny's Child alum did in February 2021 when she released "Black Magic." Debuting the video along with the song itself, Rowland decided to use the opportunity to show off something incredibly special: her baby bump and both of her boys.
Pregnant with her second child when portions of the video got filmed, Rowland wears a perfectly appropriate "Mom" necklace and uses her body as an art piece in the video. Fans see her baby bump "progressively painted throughout until it becomes a globe, with 'Love' spelled out over the continent of Africa," according to People. And that's not the only special appearance. At the end of the video, Rowland is with her two sons, then 6-year-old Titan Jewel and baby Noah Jon. When Titan kisses little Noah, Rowland lets out a sweet laugh. OMG, what an adorable moment that the star has shared with her fans.
However, that's not all that you'll see in the video. There are also plenty of shots of various people living their lives — dancing, meditating, graduating, roller skating, and so much more. As lovely as that sounds, it becomes even more moving when you find out what the lyrics behind the song mean.
Kelly Rowland's 'Black Magic' is a celebration
If you're in the mood to listen to something uplifting, then pop on Kelly Rowland's "Black Magic." Be sure to croon along nice and loud when she sings, per Genius, "When it all falls down / They gon' write they books about us / When it all goes down / How will their world look without us?" From there, Rowland uses the chorus to ask her listeners, "Why would they believe in what they can't see? / Like it don't take a cut for you to know I'll bleed ... / I'll bleed love for you ... / Black Magic, baby." But what is Rowland really trying to say?
"'Black Magic' expresses everything there is to feel confident, feel proud of, feel encouraged by being Black," Rowland explained in a statement, according to People. Saying that she's "really excited" that the song was released "in the thick of Black History Month," she added, "To me, I feel like we should be celebrating 365 days a year from what we've been through to what we continue to fight for when it comes to equal rights, and justice."
Also explaining that she considers this to be "a fight song," Rowland pointed out, "We're continuing to put our magic forth so that we can put it on display for others to continue to see, even when they don't want to see it. But I think they can't help but see it because Black magic is effortless."