Bill Murray's Net Worth Is Higher Than You Think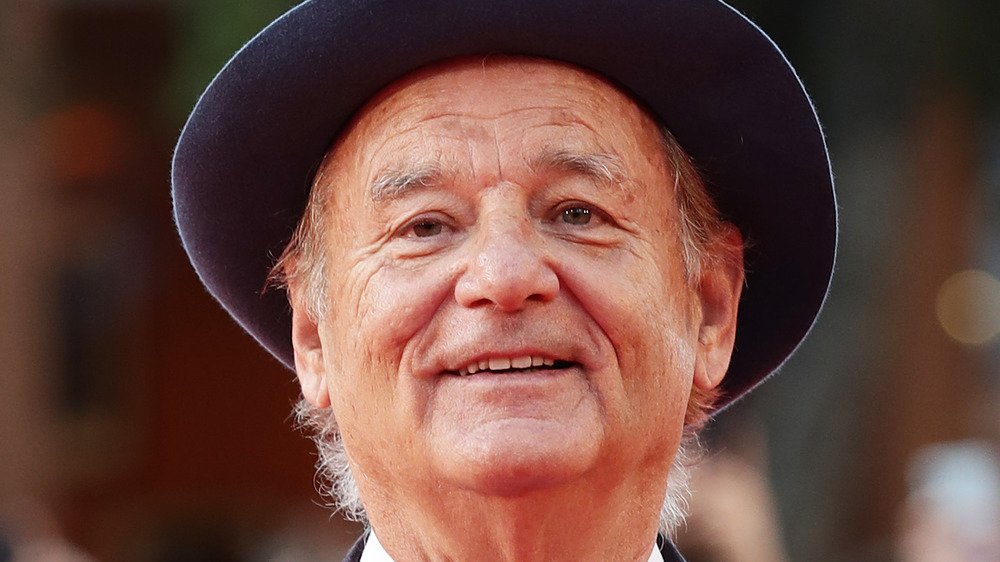 Vittorio Zunino Celotto/Getty Images
In 2021, Bill Murray is widely regarded as a film icon of yesteryear and now everybody's favorite uncle figure — one who might show up to your college dorm room party without reason. In fact, the acting legend's frequent appearances — both confirmed and alleged — at gatherings of strangers have inspired things like the Bill Murray Sighting account on Twitter and a hilarious 2018 New Yorker satire piece. "I'm about to have open-heart surgery... and there's Bill Murray standing over my hospital bed, holding my heart," one faux Murray encounter read. The truth isn't too far off — Murray, for example, attended a South Carolina man's birthday party in 2014, with a video showing the Charlie's Angels star living it up on this stranger's dance floor.
When asked on Jimmy Kimmel Live! about why he partook in these events with such abandon, Murray replied (via The Week), "I think we all do that — we all pretty much do what we want," he said. He stipulated, however, that people often lack the mindfulness to live in the moment. "We're miserable because we choose to be," Murray observed. 
Murray, who will return to the big screen in the sequel Ghostbusters: Afterlife (which has a tentative release date of Nov. 11, 2021), has been working minimally since 2016, as his IMDb filmography reflects. Between this and his unpaid (and uninvited) party-guest gigs, it may surprise you how much the funnyman is worth.
Bill Murray theoretically never has to work again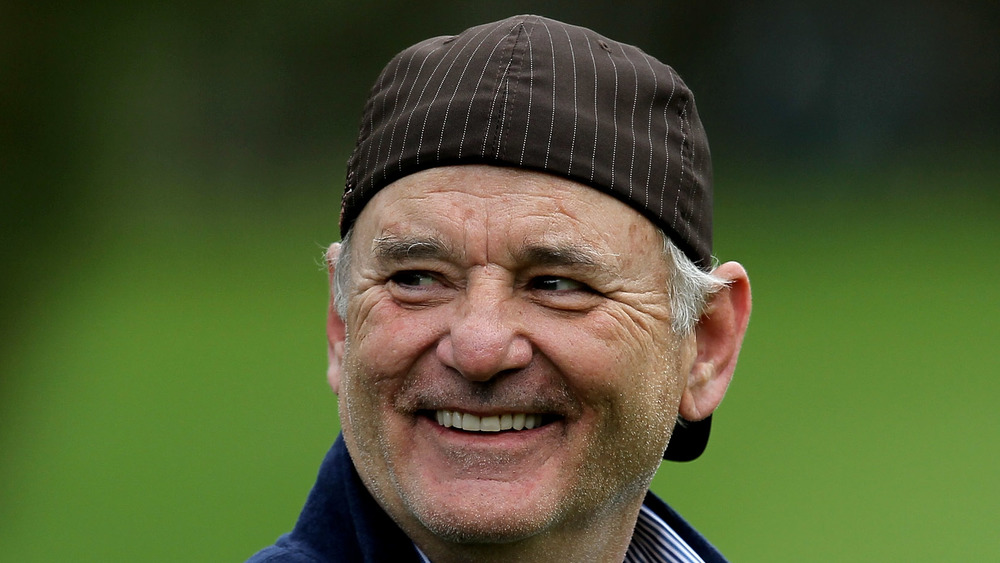 Stephen Dunn/Getty Images
Bill Murray sure has the money to monkey around at strangers' parties, for he sits comfortably on a net worth of $180 million, Celebrity Net Worth reported. Despite mostly starring in indie films like 2003's Lost in Translation and having small roles in hit movies, like his beloved self-cameo in 2009's Zombieland and its 2019 sequel over the past two decades. While Lost in Translation earned him his surprisingly sole Oscar nomination starring opposite Scarlett Johansson, an Oscar doesn't come with a cash reward. Actually, per The Los Angeles Times, the statue is worth exactly $10!
Per Celebrity Net Worth, Murray's fortune must come from his earlier decades of cinematic hits. After a mainstream breakout as a three-year cast member of Saturday Night Live (1977-1980), Murray strung together a chain of 1980's box office hits that are now widely regarded as the gold standard for comedies, such as the 1980's Caddyshack. The '90s brought Murray similar acclaim and commercial gold, cementing his genre icon status with 1990's Groundhog Day. Interestingly, Murray reportedly hated this project, having envisioned it as a meditative comedy rather than an outright hamfest. As director Harold Ramis told The New Yorker in 2004, "Bill was just really irrationally mean and unavailable." And of course, we can't forget Ghostbusters. "This franchise paid for my son's college," he told Indie Wire.
Well, maybe the enigmatic Murray's slowdown with work has been a deliberate choice — he certainly seems pleasant in all those aforementioned encounters with strangers!