Beyonce's New Photo For Ivy Park Is Raising Eyebrows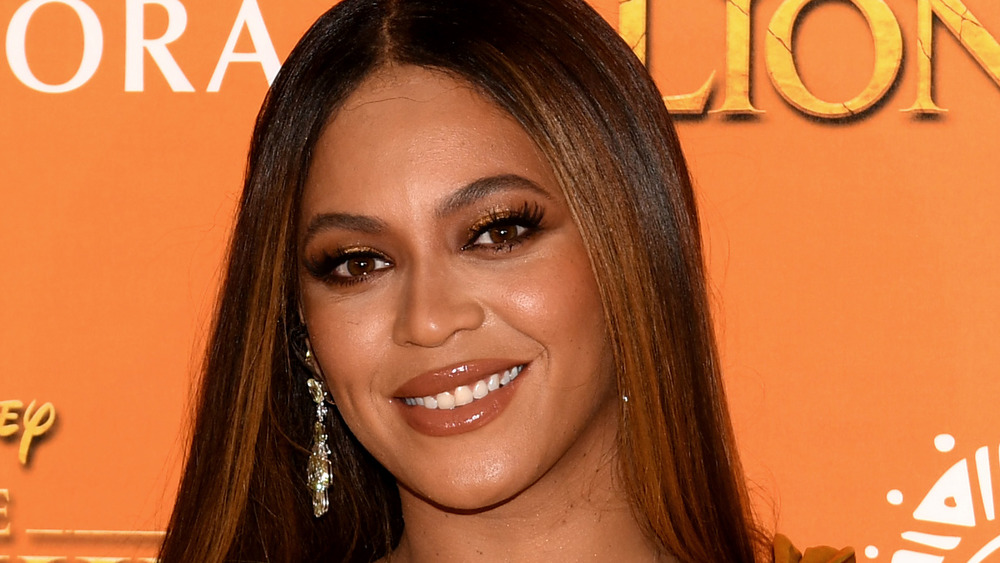 Gareth Cattermole/Getty Images
When you are a megastar like Beyoncé, anything you post on social media is bound to garner some serious buzz. Bey's marketing for her Ivy Park clothing brand is no different. In order to capture the attention (and the wallets) of fans everywhere, the "Already" singer went on a picture spree to promote her February 2021 collection — her third collaboration with Adidas. 
In one of the photos from the promo rollout on her Instagram, Queen Bey showed off her "bootylicious" curves, donning a skintight brown bodysuit with a thong cut. In other photos, Beyoncé wore the corresponding brown pieces from the cleverly themed Icy Park collection. Beyoncé's latest photos were successful in becoming a trending topic on social media. Aside from a myriad of heart eye emojis, the Ivy Park site sold out of the same bodysuit the "Crazy In Love" singer wore! Yet, while Bey's pictures got a lot of reactions out of social media users, many critics had an interesting observation about the singer's body.
Beyoncé's latest Ivy Park photos have reignited plastic surgery rumors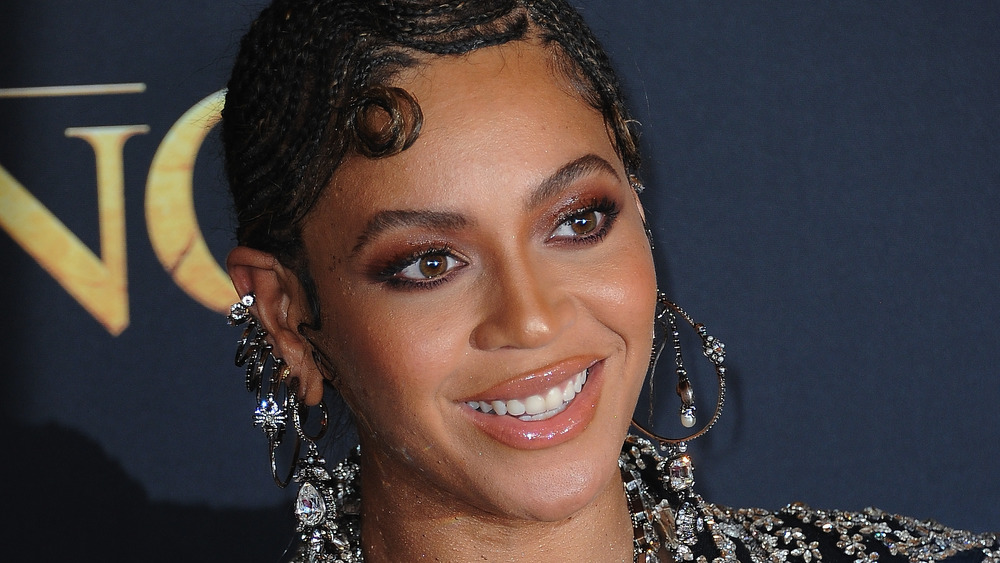 Albert L. Ortega/Getty Images
In true Beyoncé fashion, the singer became the subject of conversation following her edgy photo shoot for her Icy Park launch. For the most part, social media users gushed over Queen Bey's effortless beauty. One user commented under Bey's Instagram photo, "You're LITERALLY aging backwards." Another wrote, "I think Beyoncé is going to break the Internet!" Well, that is absolutely right. On the contrary, Beyoncé became the subject of some pretty interesting claims by Twitter users. 
Following Beyoncé's Icy Park spread, rumors about the singer getting plastic surgery resurfaced. One Twitter user wrote, "When y'all gon be ready to admit Beyoncé gotta BBL?" Another user argued, "Y'all really want Beyoncé to have gotten a bbl bc it's unobtainable to y'all that she could have a naturally fat a**." While Beyoncé has not directly responded to rumors about undergoing plastic surgery, she has acknowledged this fact about her body in Megan Thee Stallion's "Savage" remix: "If you wanna see some real a**, baby, here's your chance." Regardless of what the critics might say, it's impossible to deny that Beyoncé looks as gorgeous as ever in these new promotional photos.