Joe Biden's Dogs Get Attacked By TV News Host For Being Dirty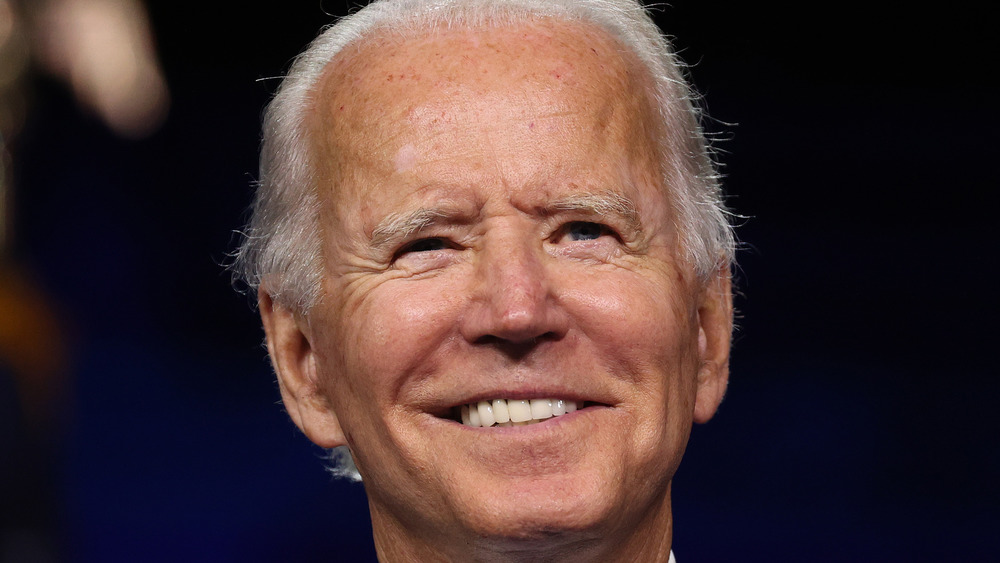 Win Mcnamee/Getty Images
After Joe Biden's inauguration on Jan. 20, 2021, he set out to restore many policies and norms that former President Donald Trump undid during his four years in office. Among them, Biden brought dogs back into the White House. The Bidens have two German Shepherds, Champ and Major, with the former canine making history as the first rescue dog to live in the White House, per NPR.
Many supporters were in favor of the Bidens bringing pets back into the White House after Trump — who claimed dog ownership felt "phony" to him — became the first president in a century to not have a four-legged friend during his term in office (via The Washington Post). Biden, on the other hand, could not disagree more with his predecessor's sentiment, tweeting in October 2019, "Some Americans celebrate #NationalCatDay, some celebrate #NationalDogDay — President Trump celebrates neither. It says a lot."
Since Champ and Major have moved into the White House, they have been having a lot of fun playing in the snow as Biden's granddaughter Naomi documented on Twitter. But not everyone seems to be in love with Biden's dogs, with Newsmax host Greg Kelly unfavorably comparing Champ to past presidential dogs in a segment on his show Greg Kelly Reports, which aired Feb. 19, 2021. Read on to find out what he said about Biden's dog.
Greg Kelly called Biden's dog 'disheveled' and unpresidential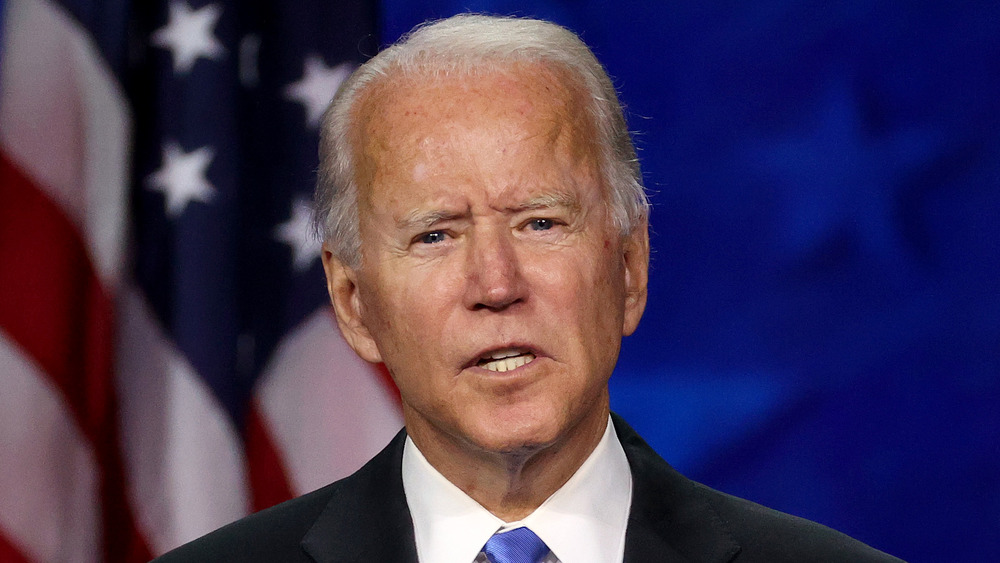 Win Mcnamee/Getty Images
Greg Kelly, one of the hosts on Newsmax, a pro-Trump news network, launched an attack on President Joe Biden's dog, Champ, while speaking with historians during a segment on Greg Kelly Reports. "Did you see the dog?" Kelly asked Newsmax viewers as a photo of Champ flashed across the screen. "I want to show you something I noticed," Kelly continued. "Doesn't he look a little rough? I love dogs, but this dog needs a bath and a comb and all kinds of love and care. I've never seen a dog in the White House like this."
Kelly then questioned if Champ was being treated properly. "I don't know how much love and care he's getting. This dog looks like, I'm sorry, like it's from the junkyard." His attacks did not stop there, though, as he asked the historians on the show, which included Ronald Reagan biographer Craig Shirley, what they thought of Biden's dog. Shirley said Champ looked "dirty and disheveled" and "very unlike a presidential dog."
The segment generated a lot of heat from Twitter users who criticized Kelly for discussing the appearance of the president's dog in an attempt to detract from what Biden's doing in the White House. "It really says something about the integrity of Joe Biden that his critics have to resort to making fun of his senior dog," one tweeted, while another wrote, "I'd like Champ to give them a golden shower, but I'm sure he's too classy."