What Life Has Been Like So Far For The Bidens In The White House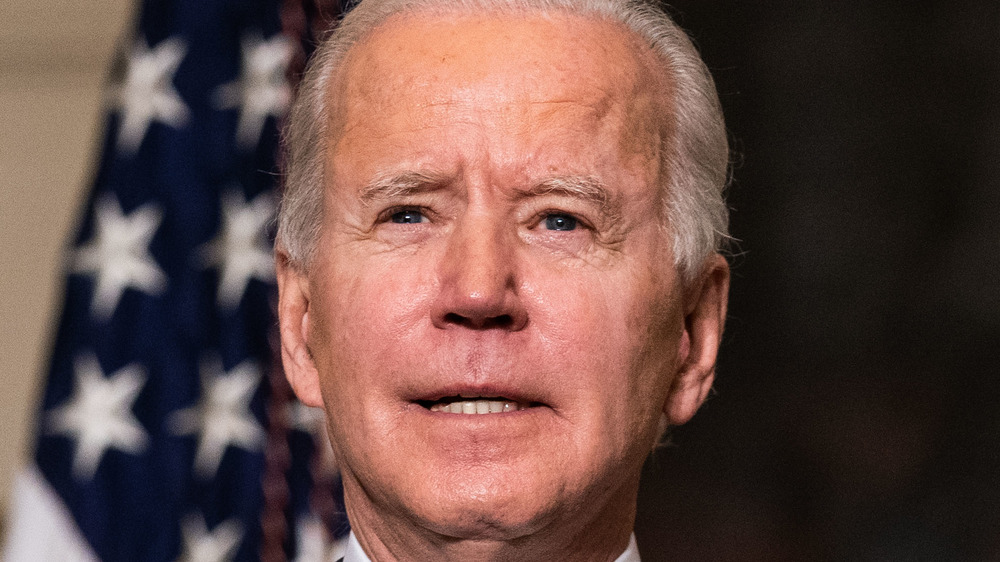 Pool/Getty Images
For the past nearly two weeks, President Joe Biden and his wife, Dr. Jill Biden, have been putting their stamp on Washington, D.C. For years, the politician has frequented the nation's capital as a former senator and vice president, but it wasn't until he beat out Donald Trump in the 2020 election that it was his turn to make the White House his home. 
Since the 46th U.S. president took his oath of office during the history-making inauguration on Jan. 20, 2021, Biden has been extremely proactive in terms of his plans of putting America back on track. So far, he's signed dozens of executive orders, covering everything from the climate change crisis to the COVID-19 pandemic to rights of the LGBTQ+ community (via CNN).
The Pennsylvania native has a lot he wants to accomplish in the next four years of his presidency, and he knows he couldn't get it all done without his wife by his side. "She has a backbone like a ramrod. Everybody says marriage is 50/50. Well, sometimes you have to be 70/30. Thank God that when I'm really down, she steps in," the president gushed to People in February 2021.
In their new interview with People, the president and first lady opened up about what life has been living since moving into the White House. By the looks of it, they're just getting started. Keep scrolling to get a behind-the-scenes look inside life with the Bidens. 
Joe Biden and Jill Biden are making themselves 'comfortable' in the White House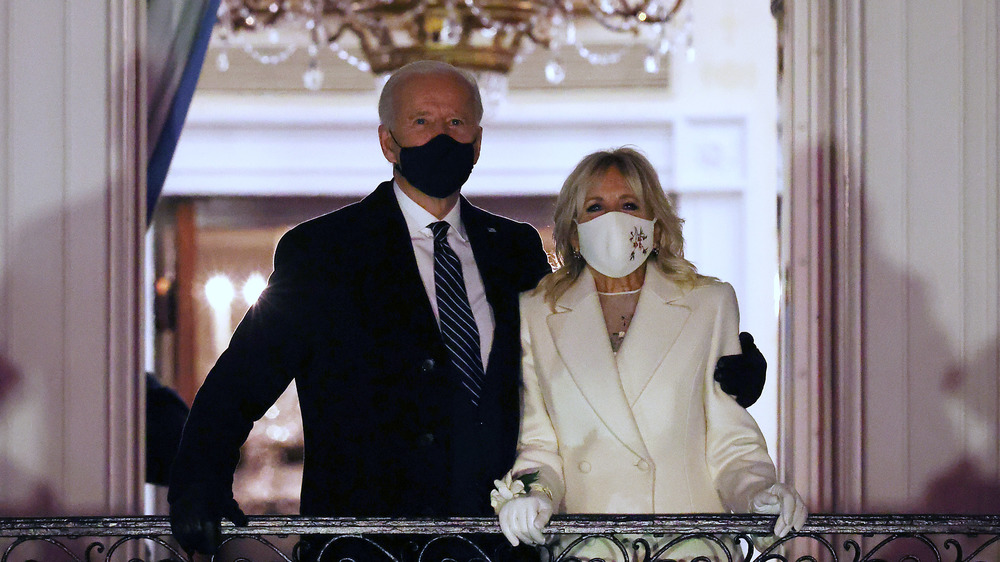 Chip Somodevilla/Getty Images
President Joe Biden and Dr. Jill Biden are still getting accustomed to their new lives in Washington, D.C., but so far, things are going very well for the duo. While opening up to People about their initial transition into the White House, Joe and Jill revealed they're more "comfortable" than they could've ever imagined.
"It's surreal," the president shared with the outlet in an article published Feb. 3, 2021, noting they are used to the historical property from the time he served as vice president for Barack Obama. "We were here for eight years, just not in this part of the residence. Spent a lot of time in the Cabinet Room and the Oval with the president. So upstairs [in the private family quarters] is new."
In order to make the White House feel cozy, Dr. Biden and her husband have hung "family pictures all around," as well as filled the space with "books, [and] some furniture we brought from home," she explained. "The residence staff has been so great, trying to make it feel like home for us," she added.
Now that the commander in chief is settling into his new position, he's realizing the gravity of how grateful he is to have his wife by his side. "She's the glue that held it together, and I knew that I wanted to marry her shortly after I met her," he gushed to People. "I'm just lucky."