White House Gives An Update On The Trump Letter To Biden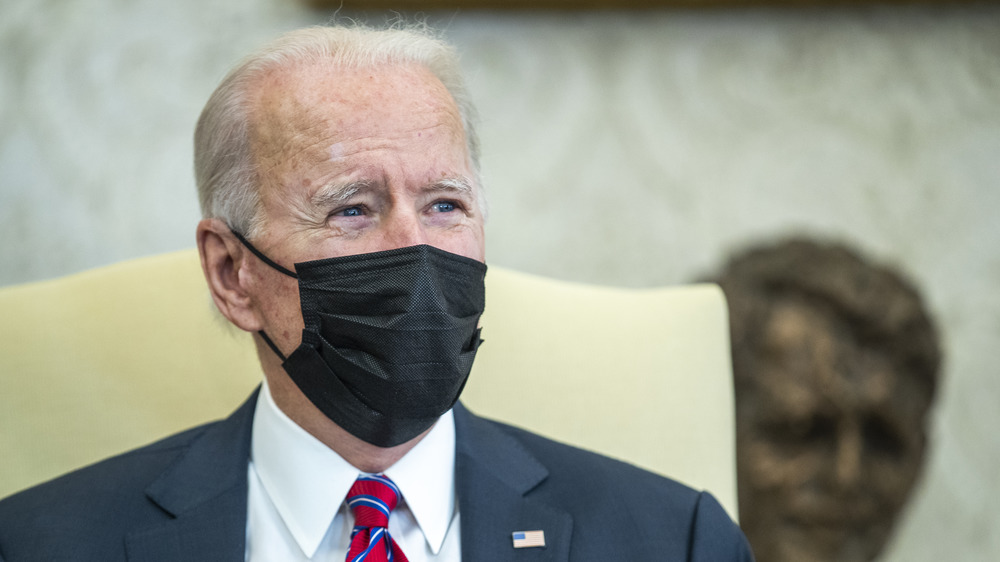 Bloomberg/Getty Images
Before President Joe Biden confirmed that he had received a personal letter written by then-outgoing President Donald Trump on Jan. 20, 2021 — the same day Biden assumed his role as commander-in-chief, while Trump departed for his new home at his Mar-a-Lago resort — the nation has been gripped by what seems to be an ever-increasing preoccupation with what Trump's message to Biden actually contained. Now, it looks like we have a few more answers (sort of).  According to The New York Post, who broke the story on Jan. 29, 2021, the message Trump left for Biden will not be chucked out with the bath water. Rather, Biden purportedly expressed that he will keep the letter. 
The gesture of the message itself was seemingly one of the only traditions the ex-president adhered to on the day of Biden's inauguration, with Trump himself refusing to attend Biden's swearing-in ceremony — the first time in modern American history that an outgoing president has done so. Instead, Trump threw himself a going-away event, complete with fanfare and a final speech.
Is there any word, however, as to what the message Trump left for Biden actually said? And will we ever know?
Joe Biden is keeping mum about what Donald Trump wrote to him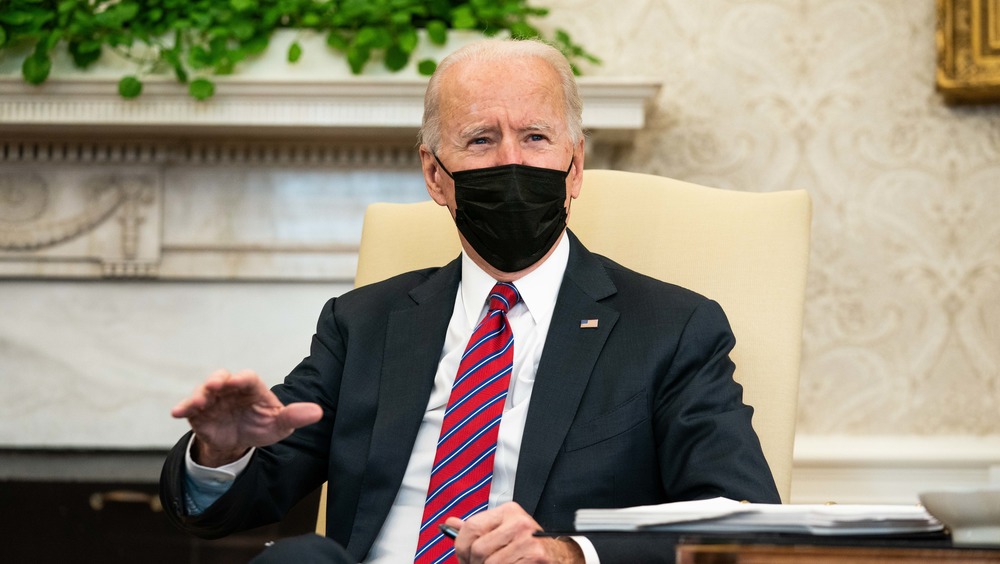 Pool/Getty Images
While current press secretary Jen Psaki was happy to inform the public, per The New York Post, that President Joe Biden does indeed plan to keep the letter former president Donald Trump left for him in the Oval Office following his Jan. 20, 2021 departure from the White House, it seems that whatever the contents of the letter are will continue to remain private, despite the obvious curiosity the message still evokes.
"There are no calls to report on and I don't have any update on the letter," Psaki told members of the press on Jan. 29, 2021, during a briefing at the White House. "As I said, when we were talking about this about a week and a half ago, it seems longer than that, I'm going to acknowledge, the president of course thought the letter was gracious and generous, but he plans to keep it private," Psaki added. 
Psaki's statement on the letter seemed to be keeping in line with what Biden himself had said about it upon confirming his receipt shortly after his inauguration. Per The New York Post, Biden categorized the message from Trump as "private," but "generous" in its scope. Despite Biden's kind descriptors, at the time of this writing, he purportedly has no intention of following up with Trump about it. In short, it seems the mystery of what the letter says will continue to endure.