Trump Is Doing More Than Just Skipping Biden's Inauguration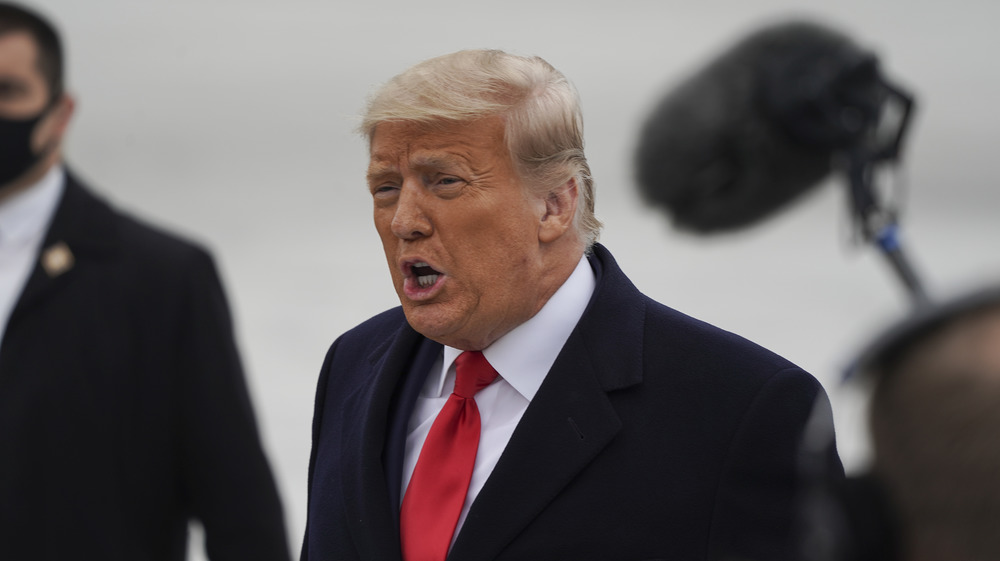 Go Nakamura/Getty Images
In the days leading up to President-elect Joe Biden's presidential inauguration on Jan. 20, 2021, much has been made of what role, if any, outgoing President Donald Trump will play the day Biden is set to be sworn in as leader of the United States. Though there were rumors that Trump would refuse to leave the White House despite a transfer of power to the Biden administration following the November 2020 election, it seems now that Trump, will, indeed, vacate the premises the morning right before Biden's swearing-in ceremony, per the Associated Press, but will not attend the inauguration itself. Instead, the lame duck president is purportedly planning to abscond to Palm Beach, Fla., despite the protestations from Palm Beachers who fear he plans to move into the nearby private club, Mar-a-Lago, as his permanent residence. 
Despite Trump's unwillingness to participate in Biden's inauguration, making him the first president to do so in modern U.S. history, others fear that Trump will use the day to suit his own political purposes. While the AP noted that, per an unnamed White House insider, Trump's officials are toying with sending the soon-to-be-ex president off with a red carpet, 21-gun salute, and a military band to accompany Trump's final farewell, others are wondering if Trump will hold a rally for himself on Inauguration Day after landing in Florida. Read on to find out. 
Will Donald Trump hold a rally the day of Joe Biden's inauguration?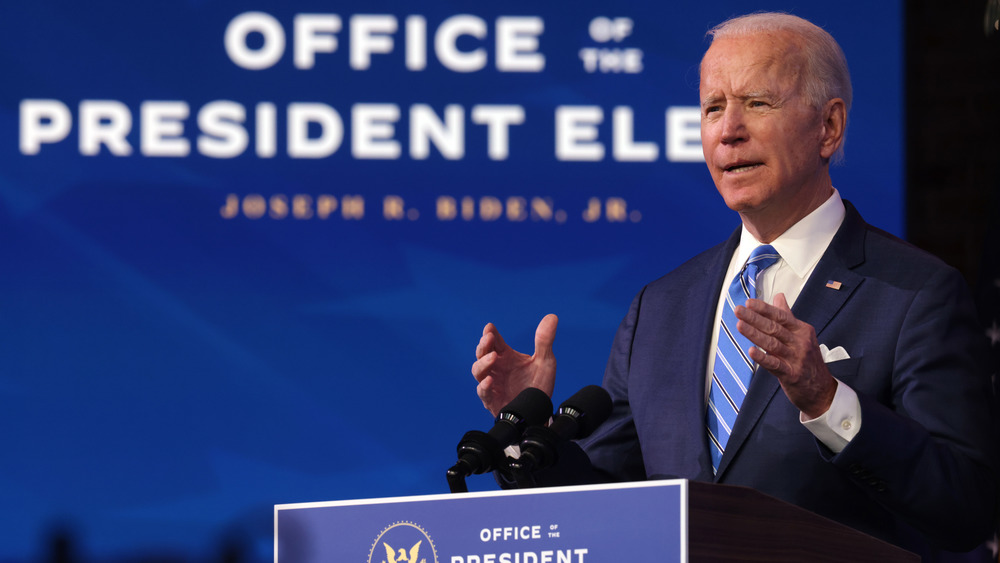 Alex Wong/Getty Images
As The Palm Beach Post reported on Jan. 15, 2021, it looks like there are no plans in the works for Donald Trump to hold a rally the same day as President-elect Joe Biden's inauguration. While The Palm Beach Post noted that stirrings of such an event were rumored in December 2020 by sources close to the Trump administration — mostly in concert with the idea that a Trump event near the president's treasured private resort, Mar-a-Lago, would in effect be a launching point for yet another Trump campaign for office in 2024 — Republican officials in Trump's adopted home state told the paper otherwise.
Per the Post, Florida GOP officials conceded that, while they found the idea of a Trump rally on Jan. 20, 2021, as one that "makes perfect sense," as of the time as this writing, no official or unofficial moves to create or oversee such a rally have been made. Republican Representative Lois Frankel, in particular, called the idea of a possible rally on Inauguration Day something "really [surprising]" if indeed executed, especially considering "anything to counter the inauguration, especially in light of all the threats around the country and in Washington" — a reference to the riots at Capitol Hill on Jan. 6, 2021. She also added that "[Trump] needs to lay low, and I'm sure it's going to hurt his ego to do that," per the Post.