The Truth About Shailene Woodley And Elliot Page's Relationship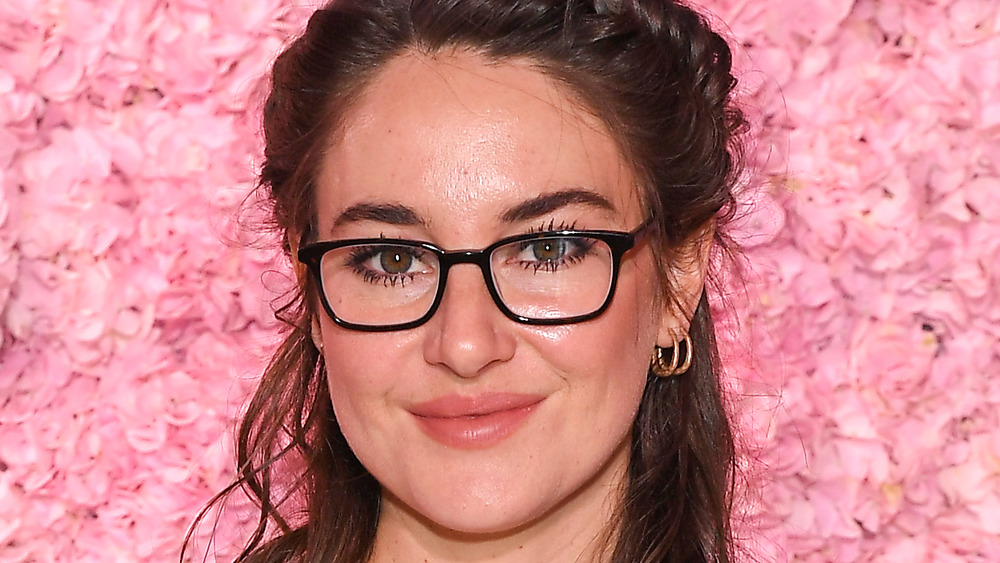 Pascal Le Segretain/Getty Images
Just two days after thanking his "fiancee" in his acceptance speech for the 2020 NFL MVP title, sources close to Green Bay Packers quarterback Aaron Rodgers confirmed to People that the lucky lady was none other than actor Shailene Woodley. "They are very happy together," the insider told People in a Feb. 8, 2021 exclusive, revealing that the "fast" proposal came as no surprise to those who know the couple. "When you know, you know, right?" they added. However, their relationship wouldn't last, and they split one year later.
Before getting engaged to Rodgers, Woodley had previously dated rugby player Ben Volavola, making their romance public through Instagram stories of the two canoodling in January 2018 (via People). According to the outlet, Woodley had told The New York Times she and Volavola had split by April 2020. 
There was a time, however, when Woodley was rumored to even be involved romantically with longtime friend and fellow actor Elliot Page, who came out as transgender in December 2020. Speculation arose after a 2014 interview with The Hollywood Reporter, in which Woodley seemingly shared that she was pansexual. "I fall in love with human beings based on who they are, not based on what they do or what sex they are," Woodley revealed. Did the two young Hollywood stars really date? Read on for the truth about Woodley's relationship with Page.
Shailene Woodley was reportedly very supportive during Elliot Page's coming-out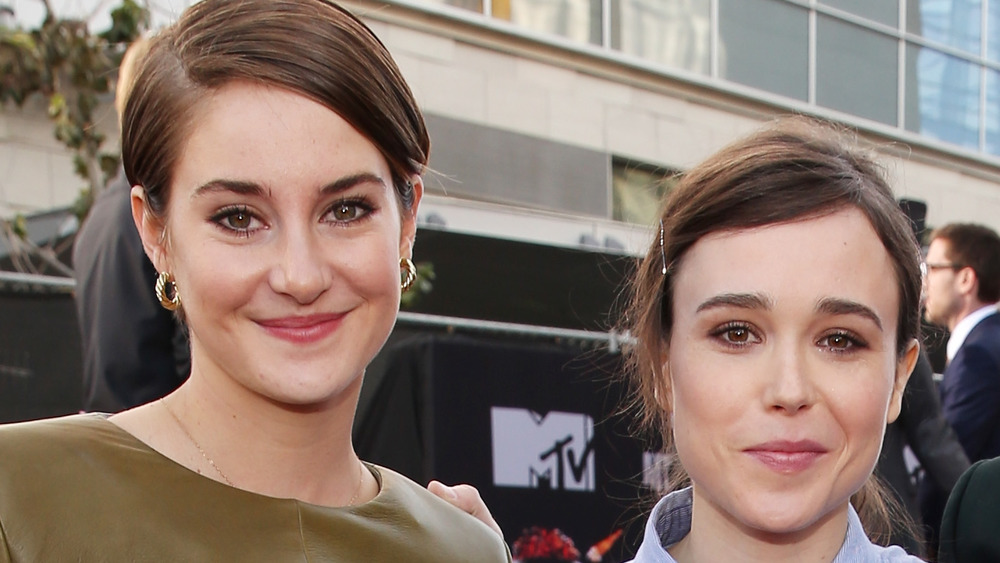 Rich Polk/Getty Images
As it turns out, Shailene Woodley and Elliot Page may have always been "just friends" despite a 2014 OK! Magazine report to the contrary. According to an article published right after the The Umbrella Academy star came out as gay, OK! claimed Page had "really leaned on Shailene through the coming out process," per an insider. Glamour reported, however, that neither party confirmed nor denied any rumors.
In February 2014, Page — who rose to stardom after making his name in the 2007 comedy Juno and his superhero turn in Fox's X-Men movies — announced he was gay in an emotional speech at a Human Rights Campaign conference. "I am tired of hiding and I am tired of lying by omission," Page declared. "I suffered for years because I was scared to be out ... And I'm standing here today ... on the other side of all that pain." Page saw the insidious side of that pain when he was pressured, while still identifying as a woman, to wear dresses and heels, "as if lesbians don't wear dresses and heels," he snidely quipped in a 2019 Net-a-Porter interview. "I was distinctly told, by people in the industry, when I started to become known: 'People cannot know you're gay,'" Page recalled. 
Despite enduring a divorce from his wife in 2021, per ABC News, Page is now at least living life as his authentic gender.