Why Oprah's Interview With Meghan And Harry Is Already Sparking Backlash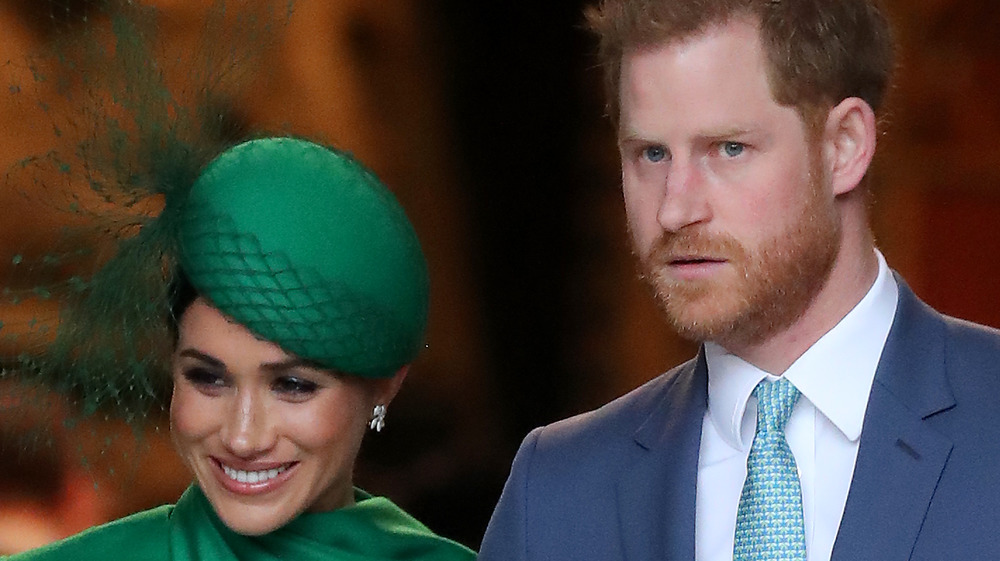 Chris Jackson/Getty Images
Meghan Markle and Prince Harry are A+-listers in the United States, but they aren't as beloved across the pond. In a poll conducted by The Sun on Feb. 20, 2021, 55% of respondents said they weren't interested in watching the former royals' upcoming interview with Oprah Winfrey.
The Brits' displeasure with Meghan and Harry goes beyond not wanting to watch one interview, too. A full 43% of The Sun's respondents told the newspaper that they'd rather the couple not go back to Britain at all, at least not as part of the royal family. (Twenty-nine percent of respondents, meanwhile, wanted Harry and Meghan to return to the U.K.)
And while Meghan faced plenty of racism — both from royal watchers and U.K. media outlets — when her relationship with Harry was first made public, that's not the only reason for the shocking poll numbers. The Sun's reporting found that a full third of poll respondents had a worse opinion of Harry and Meghan after they left the royal family.
It's not all dissatisfaction, though; 27% of The Sun's poll respondents do want to watch the highly anticipated Oprah interview, as Page Six noted. But leaving the royal family hasn't made the couple any more beloved, at least not in the U.K.
Oprah and Prince Harry are longtime friends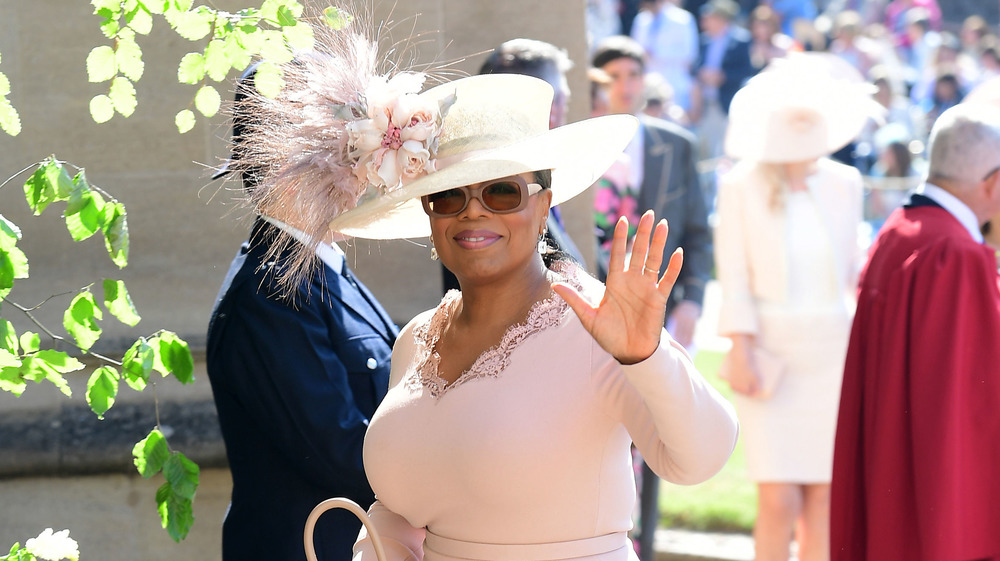 Wpa Pool/Getty Images
Oprah Winfrey's interview with Prince Harry and Meghan Markle will air on CBS on March 7, 2021. And it's no coincidence that they chose the talk show host to share their side of the "Megxit" story. Prince Harry and Oprah created an Apple TV show about mental health in 2019; it's expected to drop in late 2021, per CNN. Winfrey also attended Meghan and Harry's wedding in 2018.
And after Meghan and Harry first announced their departure from the royal family in January 2020, Oprah issued a statement of support for the couple. "Who doesn't feel what that takes to make that decision? To give up everything you've known in your whole life to say, 'I'm going to choose this new life for what I believe to be the truest vision for myself.' Who are any of us to stand in judgment of that?" Oprah said to journalist Adam Glyn at the time, per Yahoo. She also stressed how much time and thought had gone into Meghan and Harry's decision.
Oprah supported the couple's royal exit from the beginning. So it's not a surprise to fans that the couple is giving her their first joint interview since announcing in February 2021 that they won't be returning as working royals. The Brits may not be tuning into the interview, but American fans certainly will be.