Twitter Reacts To Meghan And Harry's Baby News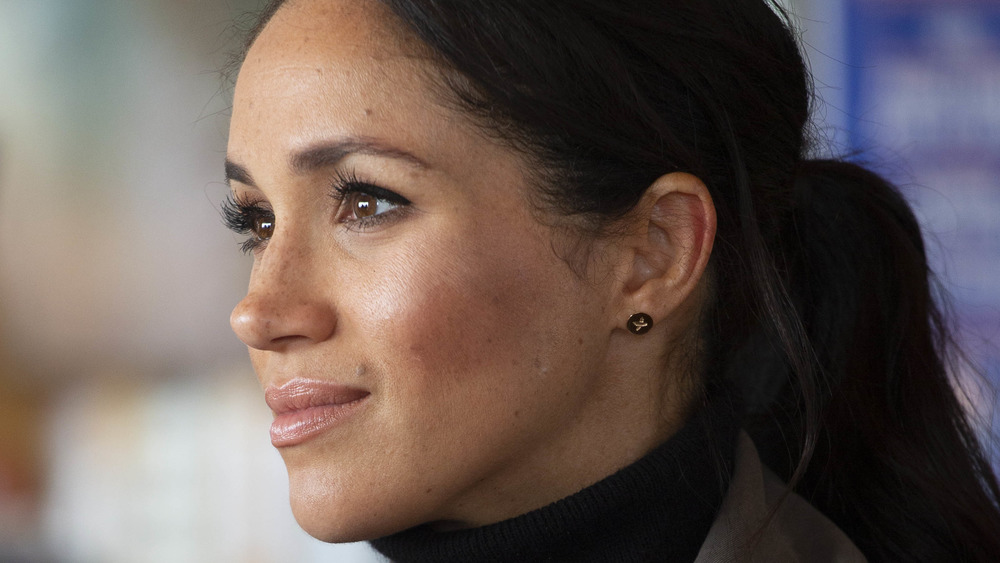 Pool/Getty Images
Prince Harry and Meghan Markle are overjoyed to be expecting their second child. Twitter reacted with a tsunami of love after Meghan and Harry announced their son Archie was going to be a big brother.
Buckingham Palace, of course, shared in the Duke and Duchess of Sussex's delight over this baby news, according to the Royal Correspondent for The Sunday Times. Roya Nikkhah tweeted, "A Buckingham Palace spokesman on #royalbaby news from the Duke and Duchess of Sussex: 'Her Majesty, Duke of Edinburgh, Prince of Wales and entire family 'delighted' and wish them well.' The family had all been told in advance." Perhaps the Duke and Duchess of Cambridge's 2021 visit to California will come in time to see the baby!
Meghan and Harry's sweet baby announcement photo was taken by longtime friend and photographer Misan Harriman, who shared the couple's photo on Twitter, writing, "Meg, I was there at your wedding to witness this love story begin, and my friend, I am honoured to capture it grow. Congratulations to The Duke and Duchess of Sussex on this joyous news!"
Meghan and Harry picked Valentine's Day for their baby announcement to honor Princess Diana. As E! News tweeted, "Meghan Markle and Prince Harry picked a very special date to announce their pregnancy" because it fell on the same day Diana and Prince Charles announced Harry's impending arrival 37 years earlier.
Fans worldwide are so happy for the Duke and Duchess of Sussex, after Meghan's miscarriage and the nasty tell-all book put out by Meghan's half-sister. Keep scrolling to learn more about Twitter's reaction to Meghan and Harry's baby news!
Meghan Markle and Prince Harry's baby news brought out a few trolls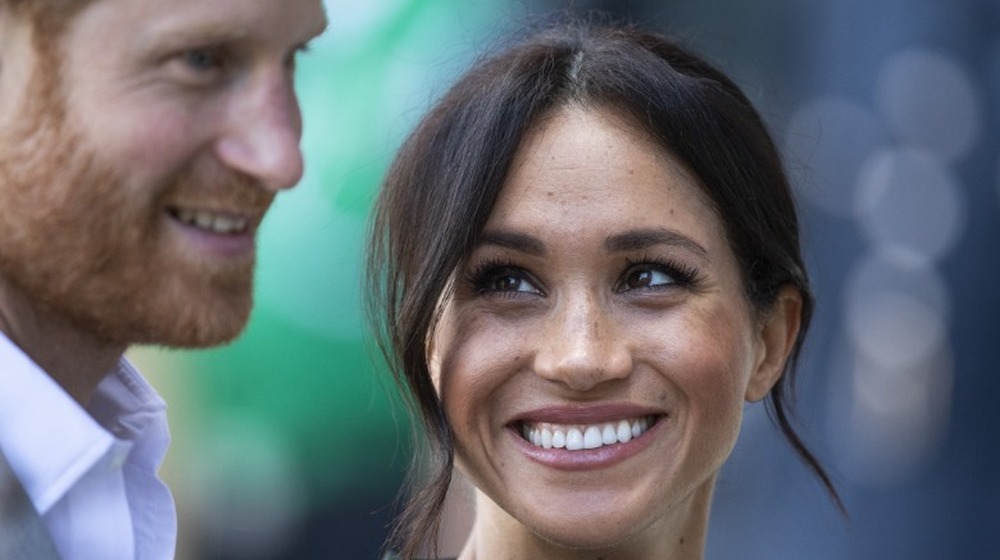 Dan Kitwood/Getty Image
Any news about Prince Harry and Meghan Markle is bound to attract trolls and Twitter's "M & H" trolls did not disappoint. Naturally, one of the royal couple's chief Twitter trolls, Piers Morgan, added his negative spin on the Duke and Duchess' new baby news. "BREAKING: Harry & Meghan have announced they're pregnant and released this cheesy photo of themselves to ensure the media gives the story about their private life more prominence – in their latest courageous effort to stop the same media focusing on their private life," Morgan tweeted.
It seems like Morgan rarely misses a chance to bash Harry and Meghan, but the British host received backlash for his nasty comment. Twitter user Dani Dyer tweeted, "Why can't we all just be happy for Meghan and Harry? I feel so sorry for the poor girl she can never do anything right!" Sue Kirk stood up for the Meghan and Harry, too, by posting a side-by-side image of a British newspaper's coverage of Kate Middleton's pregnancy news compared to Meghan's pregnancy news. Kirk tweeted, "It really is difficult to understand why Harry and Meghan left the UK." Kirk and many others made a point of reminding people about the harsh treatment Meghan has received from the British tabloids throughout her relationship with Harry.
No matter what the small group of trolls say, it appears Meghan and Harry's decision to move to America makes them happy, and this new bundle of joy with only help to strengthen their love and commitment to each other and their family.