The Truth About William And Kate's Reunion With Harry And Meghan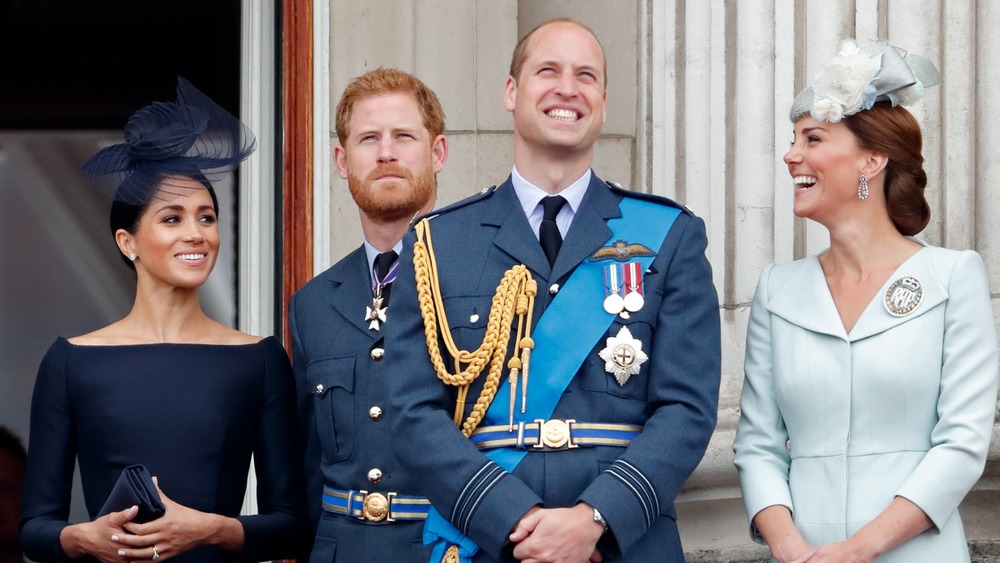 Chris Jackson/Chris Jackson/Getty Images
The Cambridges are planning to visit the Sussexes in California in 2021! Prince William and Kate Middleton will see Prince Harry and Meghan Markle when it's safe to travel again, Us Weekly reports.
According to the outlet, the alleged falling out between Prince William and Prince Harry is finally over. A source told the magazine that the two brothers have "started to repair their fractured bond." The outlet reports that William and Harry are "looking forward to spending time together in person the moment it's safe to travel."
The royal brothers' reunion will reportedly start in the UK; Prince William and Kate Middleton want to visit Meghan and Harry at their new home Santa Barbara, California in 2021. 
The future of the UK monarchy depends on the two brothers patching up their alleged feud. With Harry and William in different countries, there was fear amongst royal watchers that the two brothers could never become close again. 
According to Page Six, British historian Robert Lacey explained how the marriage and divorce between Princess Diana and Prince Charles, then the early death of their mother, sowed the seeds of the boys' feud many years later. "We thought the disorder, chaos, and tragedy of the '80s and '90s involving their parents were over. Now [it's all] come back to life in the shape of these two boys. They are the legacy of all that heartache."  Keep reading to find out the truth about William and Kate's reunion with Harry and Meghan.
Harry and William's feud is possibly linked to trauma after Diana's death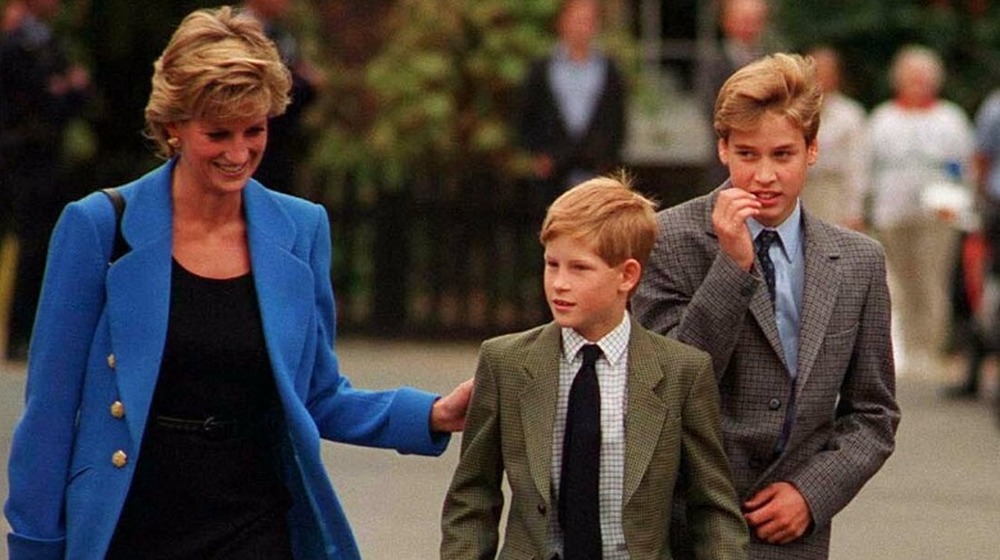 Anwar Hussein/Getty Images
Brothers Prince Harry and Prince William were best friends, bonded by their beloved mother Princess Diana's death. However, British historian Robert Lacey explains how Diana's sons coped differently with her death, which impacted their adult lives and led to a rift between the brothers years later. (The Daily Mail also reported that Harry was angry at William over the future king's alleged skepticism about Meghan Markle.)
Lacey explained to Page Six how the sons drew different conclusions in the aftermath of their trauma. Lacey said: "William received advice about commitment to his country from his grandmother, Queen Elizabeth II — drawing strength from the idea he would one day be king." Lacey said that William made Kate Middleton "wait nine years to effectively audition her for the job as wife to the head of state. He took the lesson of duty."
William's younger brother Harry took a different lesson from the heartache and tragedy. His view was that Diana and Charles lived in a loveless marriage. Lacey said Harry wanted to marry for love: "And he's been so happy and proud to proclaim he loved Meghan virtually from the moment he met her in 2016. That impulse has guided him."
We are so glad the royal brothers are repairing their relationship, and we're looking forward to hearing more about William and Kate's visit to California.