Jill Duggar Gets Surprisingly Honest About Her Sex Life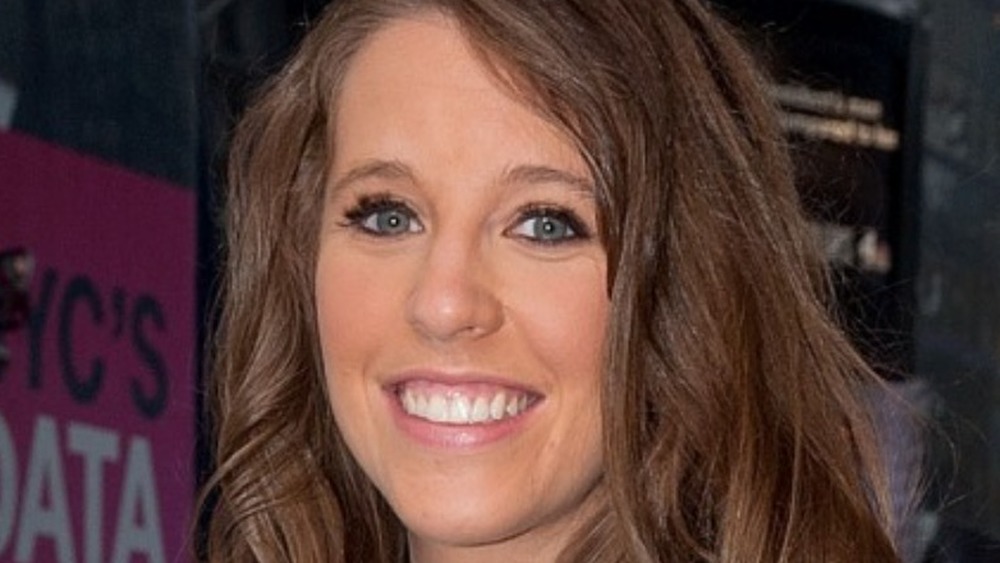 D Dipasupil/Getty Images for Extra
We rarely see the words "sex" and "Duggar" in the same sentence, but Jill Duggar Dillard is known as one of the Duggar family's biggest rebels. Since parents Jim Bob Duggar and Michelle Duggar thought Jill and her sister, Jinger Duggar Vuolo, were wild for wearing pants, we imagine they're probably flipping over a recent YouTube video in which Jill got very honest about her sex life with husband Derick Dillard.
While talking about the importance of intimacy and sex in marriage, the Dillards opened up about an app they found helpful called Intimately Us in their Feb. 2021 video, which is titled "GETTING PROGESSIVE WITH OUR DATE." According to the Intimately Us website, the app was "developed by a team of super-smart sex experts that are deeply committed to helping couples enjoy their love life!"
Most of the video follows Jill, Derick, and their adorable sons, Israel David and Samuel Scott, out on a car date night — but Jill talks about the app without the boys present. "We all know that sex is a super important part of marriage," she said, revealing that the date was actually "inspired" by the app. "But it's also important to prioritize fun and intimacy that leads to a healthy marriage, including a healthy sex life." Keep reading to learn more about Jill's honest conversation about her marriage.
Jill Duggar and Derick Dillard keep it real on date night
We're pretty sure most parents can relate to the kind of outing Jill Duggar Dillard and her husband, Derick Dillard, took while on a car date with their young kids in tow (especially amid the pandemic). The Dillards may live in Northwest Arkansas, near the rest of the Duggar family — but unlike most of her clan, Jill's ongoing decision to keep it real about marriage and kids is just another example of how this Duggar daughter, who grew up on 19 Kids and Counting, breaks from her super religious and conservative family.
One of best moments in the Dillards' latest YouTube video is when the couple talks to their two boys about how they were born. Derick simply explains that he and Jill went on a date, and then a baby "started growing inside mommy's tummy." He then jokes in front of the kids, "We did have four dates in one day, I think that one time." Jill immediately gives him a mom eye-roll and tells him to "just chill a little." Then she looks at the camera, before whispering with a laugh, "We have a good sex life." 
A priceless moment in Duggar family history, but a real one!