The Real Reason Jessa Duggar Is Calling Out Her Sister Jill For Lying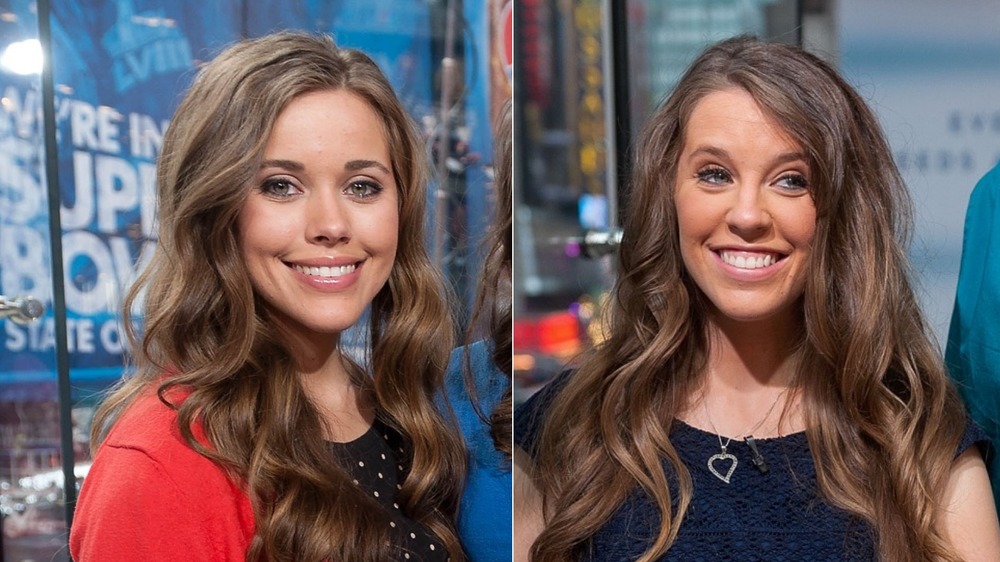 D Dipasupil, D Dipasupil/Getty Images
It looks like one of America's most popular dysfunctional families, the Duggars, is in the news again. The feud between the Duggar family and the Dillard family appears to be heating up! Jill Duggar and her outspoken spouse Derick Dillard have been airing the dirty laundry of the Duggar family this year. Jill's parents and her siblings have stayed mum as far as the accusations Jill and her husband have made against her reality TV family, but CheatSheet reports that Jessa Duggar has hit back at Jill and Derick, defending the Duggar family.
The Daily Mail reported on the Duggar family drama that again because Derick and Jill claimed they were not invited to any of the family holiday celebrations. The fundamental Christian Duggar family made headlines and angered fans because they have completely disregarded all guidelines surrounding the coronavirus. The Duggars continued to host their huge family gatherings indoors during the holiday, without a mask in sight.
Jessa, however, defended the Duggar family after a fan criticized them for leaving out Derick and Jill, which led her to basically call her sister a liar. According to The Daily Mail, Jessa wrote, "Nobody is ostracized. The Dillard[s] were invited, but chose to celebrate the holiday with Derick's family." Keep reading to find out more details about the apparent feud between Jessa and Jill. 
Jill Duggar Dillard has distanced herself from The Duggars
In October 2020, Jill Duggar Dillard told People that she and her husband Derick Dillard planned to host Thanksgiving with Derick's family. The former reality star spilled that their Turkey Day would be smaller than usual. "We will be hosting Thanksgiving with some of Derick's family [members] since they won't be traveling this year, and maybe one other international family," Jill explained. "We are trying to keep our numbers low — under 10 people like our state recommends — due to COVID-19." It's clear Jill and Derick planned to spend Thanksgiving apart from the Duggar family, but the family holiday events that have happened since are the basis of this latest drama. 
CheatSheet reports Derick took to social media to proclaim he and his wife were not invited to the Duggar holiday parties. Derick and Jill have followed coronavirus precautions more diligently than the rest of the Duggar family, so maybe that's why they didn't welcome them at the multiple holiday gatherings this year. Jill confessed to USA Today in October 2020 that she's "not on the best terms" with her family. 
To be fair to the Duggars, their son-in-law has a history of stirring the pot and creating controversy. In 2017, Derick was kicked off the TLC series Counting On for controversial tweets against another TLC reality star Jazz Jennings. Let's hope this family drama dies down and that the Duggars and Dillards are on a new path for 2021!