The Biggest Rules Jill Duggar Has Broken Since Leaving Her Family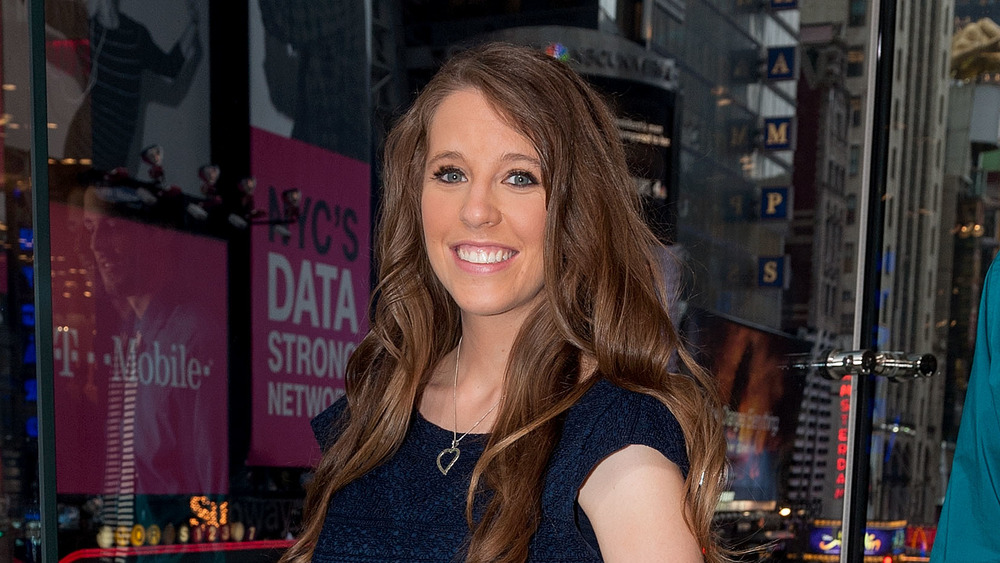 D Dipasupil/Getty Images
Times are changing for the Duggar family... at least when it comes to Jill Duggar Dillard. (Say that five times fast.) During an interview with People in October 2020, Jill spoke candidly about her decision to leave the family show Counting On in 2017 and the subsequent decision to distance herself and her husband from the rest of the Duggar clan. 
"Our control to choose what jobs we were allowed to accept and even where we were allowed to live was taken away from us," she revealed. According to Jill, the couple had simply lost the power to live their lives the way they wanted. Jill's husband, Derick Duggar, echoed those same sentiments. "The first few years of our marriage, we spent time and money working towards opportunities only to hit a dead end when we'd be told, 'Well, you're not allowed to do that,'" he said.
Keep reading after the jump to learn how Jill and her husband are acclimating to life without so many Duggar rules to abide by.
Jill Duggar Dillard is embracing her new freedom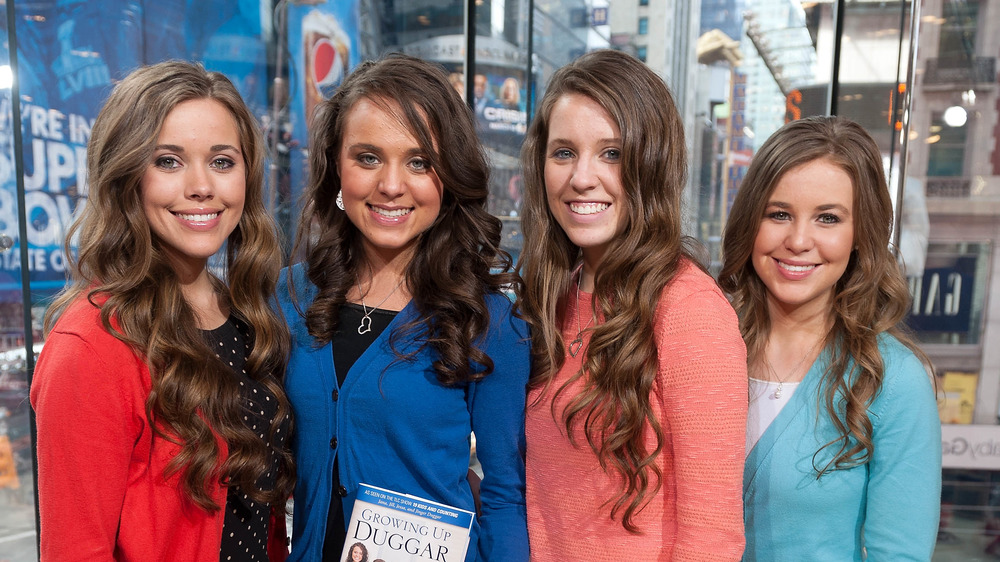 D Dipasupil/Getty Images
While Jill Duggar Dillard admitted that the decision to distance herself from her family wasn't exactly well-received, she has since looked to the bright side of what it feels like to live life on her own terms. "It didn't go over very well with anyone," Jill told People. "By that point we'd had enough. We knew we had to pull out completely to reevaluate and get our bearings."
Since then, Jill has a new lease on life! One that involves wearing blue jeans, getting body piercings, and (gasp!) even imbibing in alcohol from time to time. And what does Jill have to say about her new acts of rebellion? "Sometimes it's a good thing being okay with other people not being okay." 
But what does her family have to say about their daughter creating distance and foregoing the rules she was raised to abide by? When contacted by People, Jill's parents, Bob and Michelle Duggar explained, "Every family has differences of opinion and perspective at times, but families work things out. We all love Jill, Derick, and their boys very much. It is our prayer that our relationship is healed and fully restored quickly!" 
Here's to hoping that Jill can mend her relationship with her parents while ultimately remaining true to herself!