The Real Reason Jill Duggar Started Drinking Alcohol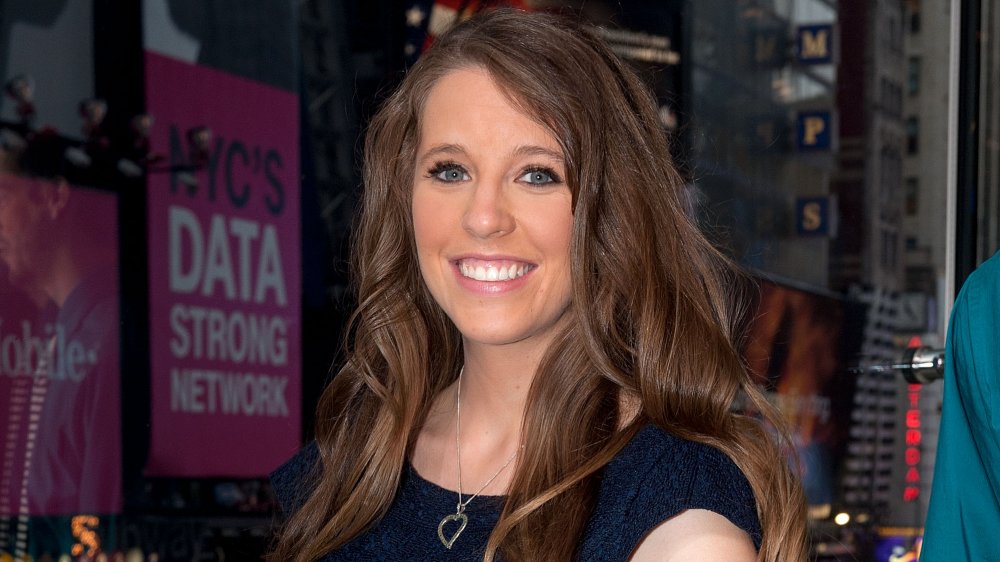 D Dipasupil/Getty Images
Everyone's favorite religious zealots, the Duggars, were raised with a hefty load of rules and chores that many other modern-day people would find strange and restrictive. While living under their parents' roof, the nine Duggar daughters were subject to distinct tenets from their brothers. According to The Sun, these dictates include: covering their legs, no pants, no "front-facing hugs," and a requirement to take a chaperone on dates, among others. And you thought your parents were strict.
As strict independent Christian Baptists, one of the Duggars' most important rules that all 20 kids are subject to is alcohol abstinence. Jim Bob and Michelle worry that consuming alcohol in excess could lead to immoral or inappropriate behavior. If you think that sounds like a line from Footloose, you're not far off. According to Bustle, the Duggar kids also aren't allowed to dance.
But kids are wont to rebel, and that's just what second eldest daughter Jill Duggar Dillard did in 2020 when she sipped on a (gasp!) non-virgin piña colada. What led Jill, star of TLC spinoff Counting On, to eschew one of her family's most deeply held beliefs? Read on to find out.
Jill Duggar wants to set a good example for her kids
Fans were shocked to learn that Jill Duggar Dillard, a mother of two, broke one of her family's cardinal rules and drank some booze. Jill posted a picture on Instagram celebrating a date night with her husband, Derrick Dillard. In the photo, Jill and Derrick appear to enjoy a night out, replete with Mexican food, and what looked suspiciously like a cocktail to the right of Jill's enchiladas. Jill confirmed in the comments that the tasty summer drink contained alcohol, per People. Fans, and presumably her parents, were shook.
The following week, Jill sat down with People to clear the air. "Growing up, the whole idea of drinking was not encouraged," Jill reminded the outlet. "I know my parents would not be happy with it, and I know that my siblings, some more than others, would probably have an issue with it." Despite their disapproval, Jill has developed her own approach to alcohol, adding: "I'm okay with people not being okay with it."
"In our faith, we believe like we're not supposed to get drunk," she continued. So, she and her husband drink "socially here and there, or at home, for a date or something." She added that she wants to set a different example for her own kids. "Our kids are pretty young right now, but I think it's good for them to see a healthy balance."
We'll drink to that.