Donald Trump Jr. Has Thoughts On Dr. Fauci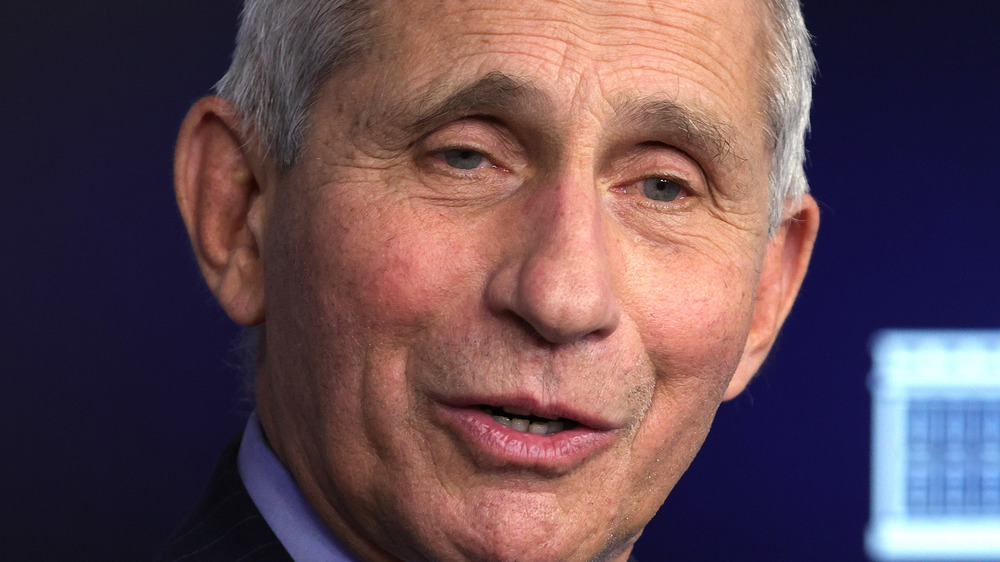 Alex Wong/Getty Images
Donald Trump Jr. has condemned Dr. Anthony Fauci — who served as his father Donald Trump's chief medical advisor during the former president's time in the White House — in a controversial tweet. On Feb. 21, 2021, Fox News contributor Lisa Marie Boothe asked on her Twitter, "Has any government official done more damage to a country than Dr. Fauci?" Trump Jr. replied to the post with a blunt and succinct, "No."
Twitter users were quick to react to the harsh opinion. One commenter told Trump Jr. that Dr. Fauci had a "40-year career" and had "saved millions of lives through his research into diseases." Another reply gave an alternate answer to Boothe's question, writing, "Yes. Trump and his family. Fauci is a hero."
Dr. Fauci has been warning that Americans shouldn't get complacent as they approach one full year of measures being taken against the coronavirus. As CNN reported, he recently commented that it was "possible" that masks may still be a necessary part of everyday life in 2022. The doctor did, however, agree with President Joe Biden that by the end of the year, the country would have reached "a significant degree of normality beyond the terrible burden that all of us have been through over the last year."
Dr. Fauci has come under fire from Trump supporters over the past year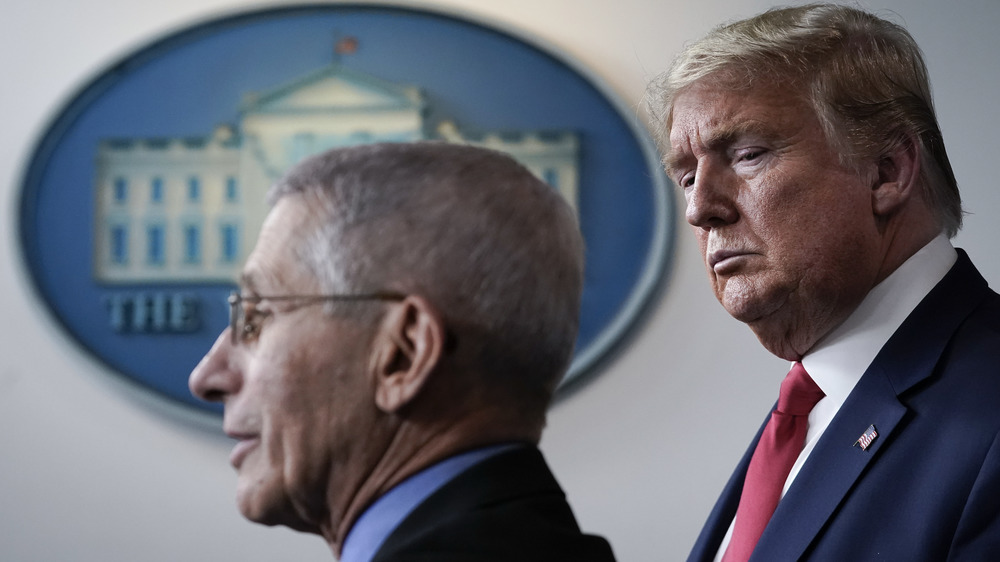 Drew Angerer/Getty Images
Dr. Anthony Fauci, who has been the director of the National Institute of Allergy and Infectious Diseases since 1984, repeatedly clashed with Donald Trump and his supporters over America's COVID-19 response.
Fauci told The New York Times in January 2021 that he began receiving death threats in the early days of the pandemic. The doctor also commented that Trump's "inner circle" was "quite upset that I would dare publicly contradict the president." Trump even publicly mused about firing Fauci after his supporters called for the medical advisor to be sacked, accusing him of inventing the virus.
"I would try to express the gravity of the situation, and the response of the president was always leaning toward, 'Well, it's not that bad, right?' And I would say, 'Yes, it is that bad,'" Fauci described. "It isn't like I took any pleasure in contradicting the president... But I made a decision that I just had to. Otherwise, I would be compromising my own integrity, and be giving a false message to the world."
In a press briefing following Joe Biden's inauguration, Dr. Fauci described working for a new president as "liberating," which many interpreted as a condemnation of Trump. "The idea that you can get up here and talk about what you know — what the evidence, what the science is — and know that's it, let the science speak. It is somewhat of a liberating feeling," the immunologist said, per The Hill.