The Real Reason Teresa Giudice Is Scared Of Being Fired From The Real Housewives Of New Jersey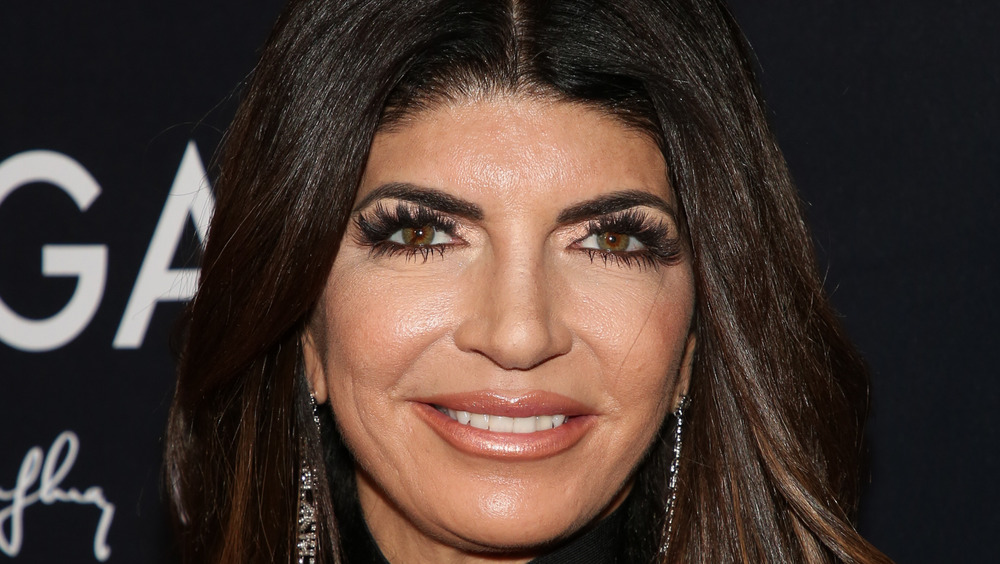 Paul Archuleta/Getty Images
One would think that Teresa Giudice's prison sentence would be the most terrifying thing she'll ever have to go through, but it looks like the idea of being let go from The Real Housewives of New Jersey may be an even scarier thought for the reality star.
Though it seems almost inconceivable that Teresa — who has been on the show since it first aired in 2009 and is undoubtedly one of the franchise's biggest stars — would get the axe, she's allegedly so worried about the possibility that she manufactured her own plot line by starting a rumor that Jackie Goldschneider's husband had cheated on her. A Page Six source revealed that Teresa actually had "zero proof" [that he cheated]," but "needed a story to stir the pot." The insider also noted that "she's being watched by the network."
But why is Teresa so scared she'll get fired in the first place? Let's take a look.
Teresa Giudice is 'desperately trying to stay relevant'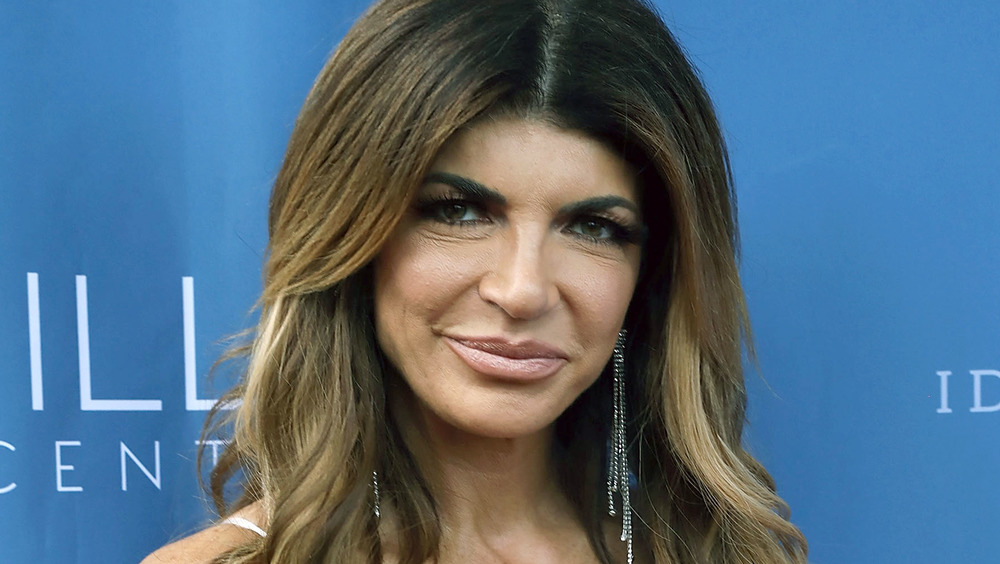 Aaron Davidson/Getty Images
Teresa Giudice allegedly fabricated the story of Jackie Goldschneider's unfaithful husband "because Bravo has been getting rid of original 'Housewives,'" said a Page Six source. "[She's] too expensive and they can filter through different women. She's desperately trying to stay relevant." Indeed, Teresa is the highest-paid Housewife on the series — "if they get rid of her, it's because they pay her too much," claimed another source — but does that mean she's so worried about her job that she'll lie? Her lawyer says no.
Teresa's attorney, James J. Leonard Jr., told Page Six, "I don't believe there has ever been a more authentic 'Housewife' than Teresa Giudice, and there never will be."
"She is without peer in what she and her family have shared with the cameras over the years," he continued. "When you are as real and authentic as Teresa has been, you don't need to pull stunts or manufacture [a] story to be relevant and that is ridiculous for anyone to suggest otherwise."
For what it's worth, Jackie vehemently denied the rumors of her husband's infidelity, but it looks like Teresa's sticking to her story.