Mia Farrow Reveals Her Biggest Regret In Life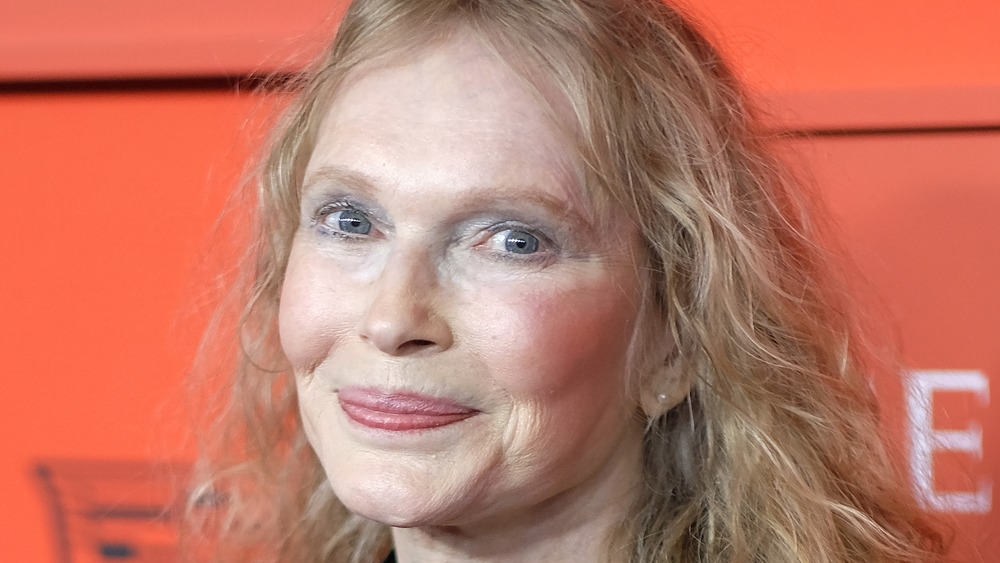 Dimitrios Kambouris/Getty Images
The following article includes allegations of child abuse and sexual assault.
Mia Farrow has opened up about her greatest regrets in a new HBO documentary about her family and her explosive split from filmmaker Woody Allen. As The Hollywood Reporter reported, Allen vs. Farrow features interviews from Mia, her daughter Dylan, and family friends, which were secretly filmed over three years. The four-part investigation looks into the allegations of sexual abuse that Dylan first lodged against her father, Allen, in 1992, and examines the evidence of him grooming her throughout her childhood. The Rosemary's Baby actress also discussed how she discovered that her husband was having an affair with her adopted daughter, Soon-Yi Previn. The Washington Post called the series "searing."
At the time, Allen was not charged based on the accusations, all of which he denied. According to People, however, a Connecticut prosecutor did say that there was "probable cause for a criminal case." Allen and Previn recently broke their silence in a statement to The Hollywood Reporter, calling the documentary a "shoddy hit piece" and claiming that it gives weight to "categorically false" allegations.
"These documentarians had no interest in the truth," the statement declared. "Instead, they spent years surreptitiously collaborating with the Farrows and their enablers to put together a hatchet job riddled with falsehoods. Woody and Soon-Yi were approached less than two months ago and given only a matter of days 'to respond.' Of course, they declined to do so."
Mia and Dylan Farrow opened up about their experiences in the documentary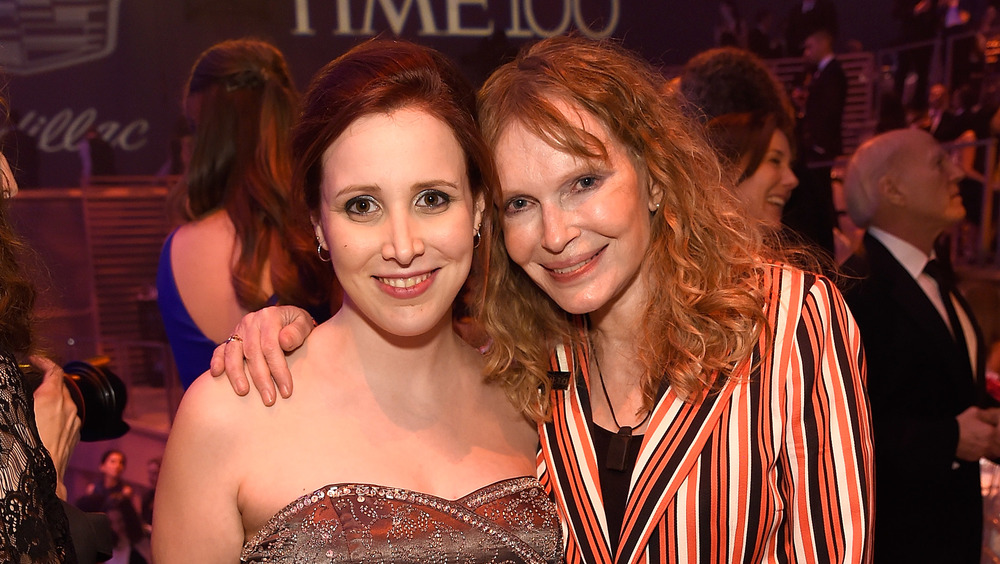 Kevin Mazur/Getty Images
As People reported, Mia Farrow referred to her relationship with Woody Allen as her biggest regret in the new documentary. "That's the great regret of my life, that I wasn't perceptive enough. It's my fault," the actor revealed. "I brought this guy into my family. There's nothing I can do to take that away."
"I get why people can't believe it because who on Earth could believe that of Woody Allen?" she continued, referring to the public backlash against her daughter's allegations. "I couldn't believe it. I couldn't believe it. Everybody admired Woody so much, loved him, and I did too."
People also described Dylan's admission that, ever since her original accusations as a child, she has faced "every kind of doubt and every kind of scrutiny and every kind of humiliation over this." Dylan has given several interviews while working with the #MeToo and Time's Up movements in recent years, per The Hollywood Reporter. "For the longest time, I've been trying to set the record straight, because no matter what you think you know it's just the tip of the iceberg," Dylan explained. "This is somebody that I love more than anybody else and it's taken me a long time to reconcile that you can love somebody and be afraid of them."
If you or someone you know may be the victim of child abuse, please contact the Childhelp National Child Abuse Hotline 24/7 at 1-800-4-A-Child (1-800-422-4453) or contact their live chat services at www.childhelp.org/hotline.

If you or someone you know has been the victim of sexual assault, you can call the National Sexual Assault Hotline at 1-800-656-HOPE (4673) or visit RAINN.org for additional resources.