Flip Or Flop Stars Split After Scary Gun Incident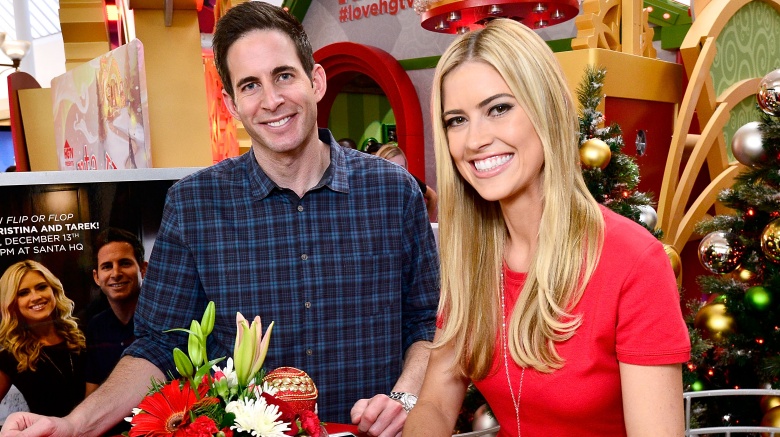 Getty Images
Flip or Flop reality TV stars Tarek and Christina El Moussa announced their separation on Dec. 12, 2016, after news broke about a disturbing domestic incident that involved a gun.
According to TMZ, back in May 2016, police responded to a call at the couple's Orange County, Calif., home with a "massive presence," including a helicopter and 11 deputies. Witnesses reportedly told police that Tarek grabbed a gun from a safe and ran out the back door of the couple's house, fleeing down a hiking trail. Christina then ran out of the house shaking and sobbing. Eventually, the police helicopter caught up with Tarek, and the officers inside ordered him to drop his weapon. Tarek complied but reportedly said he didn't intend to harm himself and just wanted to hunt rattlesnakes and mountain lions to blow off steam after the argument with his wife. Police seized five guns from the El Moussas' home, including an AR-15 rifle, TMZ reported.
The pair told People, "We had an unfortunate misunderstanding about six months ago and the police were called to our house in an abundance of caution. There was no violence and no charges were filed."
"Like many couples, we have had challenges in our marriage," the couple said in a joint statement to Fox 411. "During this process, we are committed to our kids and being the best parents we can be. We will continue to work through this process civilly and cooperatively, and plan to continue our professional life together."
Tarek and Christina wed in 2009 and share two children: 6-year-old daughter Taylor and 1-year-old son Brayden, reported People.
HGTV noted that the estranged pair's potential split won't affect the current season of the TV series, telling Fox News, "[HGTV is] currently airing episodes of Flip or Flop and the series will continue production as scheduled."