The Truth About Soleil Moon Frye's Ex-Husband, Jason Goldberg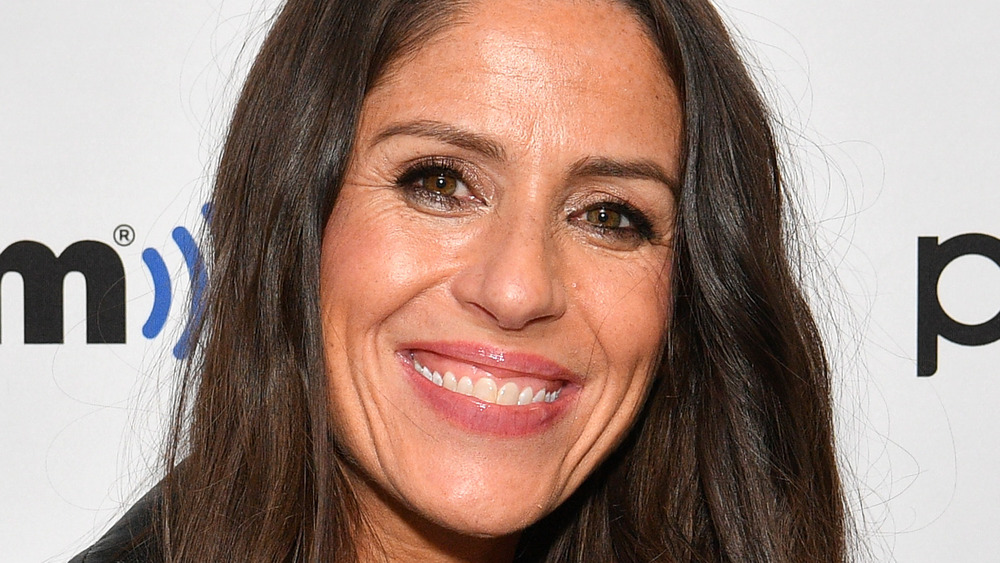 Dia Dipasupil/Getty Images
Soleil Moon Frye was a child star who left an indelible mark on the pop culture lexicon for her portrayal of Punky Brewster in the '80s. NBC announced a Punky Brewster reboot for February 2021, with Frye playing an adult Punky. Her character is now a single mother to three children, according to People. That somewhat mirrors her real-life situation, as Frye split from her long-time husband, Jason Goldberg, in December 2020. The Sabrina the Teenage Witch actor filed divorce papers on Dec. 28, 2020, The Blast reported.
The couple — who were married in 1998 — renewed their vows in an intimate ceremony in 2008 to mark their 10th wedding anniversary, People reported. They had four children during their marriage: Poet Sienna Rose, Jagger Joseph Blue, Lyric Sonny Roads, and Story. A rep for the couple told the outlet, "Soleil Moon Frye and Jason Goldberg quietly separated this year. Their priority will continue to be their four beautiful children as they move forward with love and compassion." One of the people in attendance at the 2008 ceremony was Frye's incredibly close friend, Demi Moore. Speaking to Fox News in November 2019, Frye revealed that Moore helped deliver her children. "Demi is incredible. She helped my four babies come into the world and she is just a miracle worker," she said.
As it turns out, it was Frye's ex-husband who introduced the two actors. Keep reading to see how Goldberg knows Moore so well.
Jason Goldberg created several hit reality shows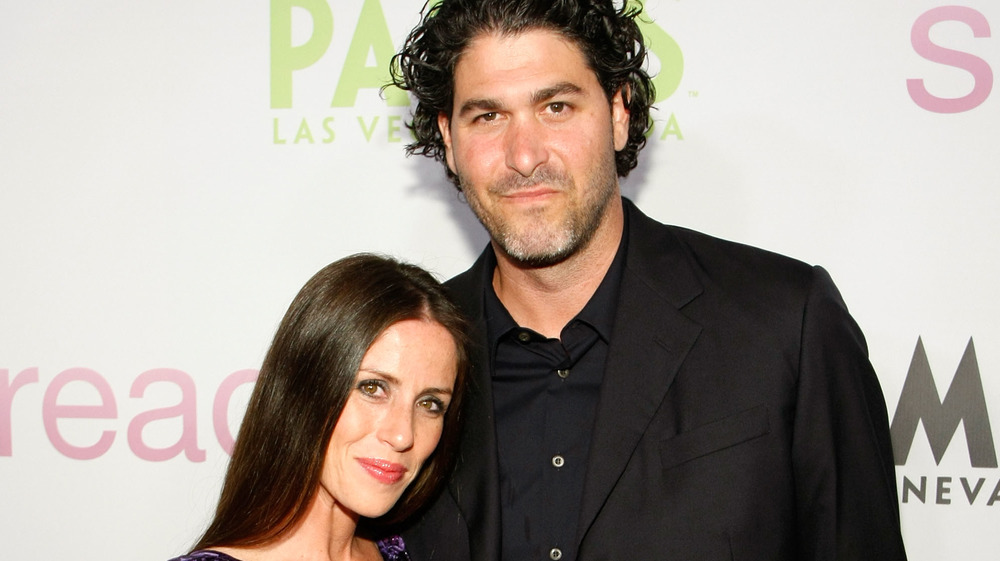 Ethan Miller/Getty Images
Jason Goldberg is a television and movie producer who has producer credits on his IMDb page dating back to 1995. He was the executive producer on several Ashton Kutcher-starring projects, including The Butterfly Effect and Killers. It was Goldberg's relationship with Kutcher that brought Soleil Moon Frye so close to Demi Moore. From 2000 until 2014, Goldberg and Kutcher had a production company called Katalyst, according to The New York Times. The Katalyst production company created several hit reality shows, including Beauty and the Geek The New York Times described as "a reality competition in which attractive women are teamed with nerdy men."
Goldberg and Kutcher also created the hit MTV prank show Punk'd, which became a hit when it aired in 2003, and it has since enjoyed multiple revivals. Speaking to Collider in 2012, Goldberg mentioned that a general meeting with Justin Bieber led to the show's 2012 return. "Dude, what's going on with Punk'd?" the pop sensation asked the producer. Goldberg described the intense process of screening potential targets, noting how they use a team of people to monitor a target before filming the prank. "It's almost like we're the CIA meets the FBI," he told Collider.
In June 2020, Punk'd got picked up for new shows on Quibi, per Deadline. Goldberg was once again the producer, but this time he worked under STX Entertainment, with the show's host as Chance the Rapper. Unfortunately, Quibi folded in October 2020.