This Is Why The Jonas Brothers Really Broke Up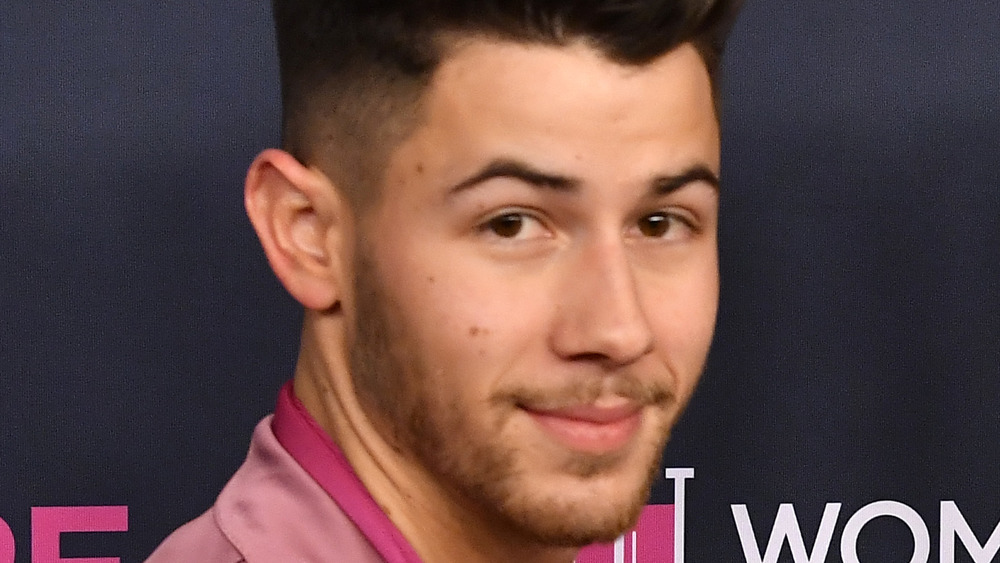 Frazer Harrison/Getty Images
Remember back in 2008 when the Jonas Brothers were headlining musical flicks like Camp Rock on Disney Channel? The trio have certainly done well for themselves in the past decade, shedding their squeaky-clean images in favor of a grittier, more mature look and sound. Though the JoBros temporarily disbanded back in 2013 (more on that in a minute), the pop group proved they were back in a major way with their 2019 hit single "Sucker," which rocketed to No. 1 on the Hot 100 songs chart and generated 43.7 million streams within a month of release, per Forbes. While all three brothers are considered to be serious musicians these days, Joe and Nick's respective marriages to high-profile A-listers have cemented them as bonafide celebrities, too.
All that said, it's not surprising to see that Saturday Night Live recently announced the youngest Jonas sibling as both the host and musical guest for the comedy sketch show's upcoming episode on Feb. 27, 2021. For Nick, who called the gig "a dream come true," this will mark the first time he has pulled double duty on the show. To help fans get ready for his debut, let's take a walk down memory lane! More specifically, here's a refresher on why the Jonas Brothers broke up in the first place.
Nick Jonas was responsible for breaking up the Jonas Brothers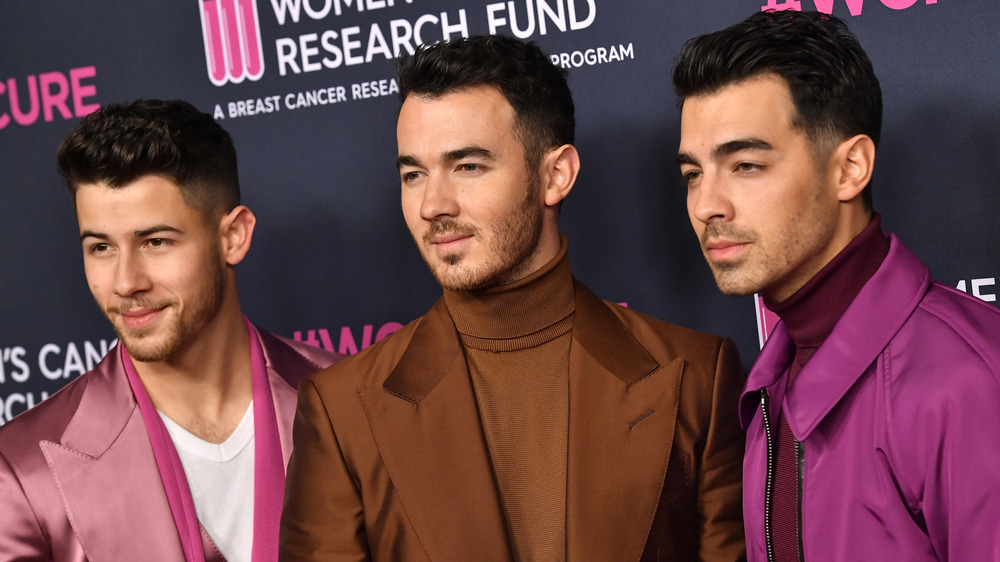 Frazer Harrison/Getty Images
In their Disney Channel heyday, the Jonas Brothers dominated the tween scene. But by 2013, rumors circulated that there was trouble brewing in JoBro paradise after the group deleted their social media account and shelved an upcoming tour, per POPSUGAR. (Joe's cryptic tweet didn't exactly help matters either.) Though the brothers vaguely cited "creative differences" as the reason behind their official split on Oct. 29, 2013 (via Billboard), they have since come clean about what caused the breakup. 
According to E!, the trio were at a crossroads when it came to the direction of their music. Matters were further complicated by the brothers' then-rocky relationship. By 2016, Joe had shed light on his drug-related struggles, telling fans via a Reddit AMA that "[in 2013] I was seeing a therapist and I wasn't on speaking terms with my brothers."
However, the real catalyst behind the breakup may have been Nick. In the same Reddit AMA, Joe revealed that his younger brother was looking to branch out in a different direction, explaining, "Nick brought it to the table that he wanted to focus on different things, like acting and doing music on his own." Then, during the Jonas Brothers' Carpool Karaoke session with James Corden in 2019, Nick confirmed that he had initiated the split. It's all good though, because Nick is also the reason the JoBros ended up back together!