Shailene Woodley Reveals The Truth About Her Engagement To Aaron Rodgers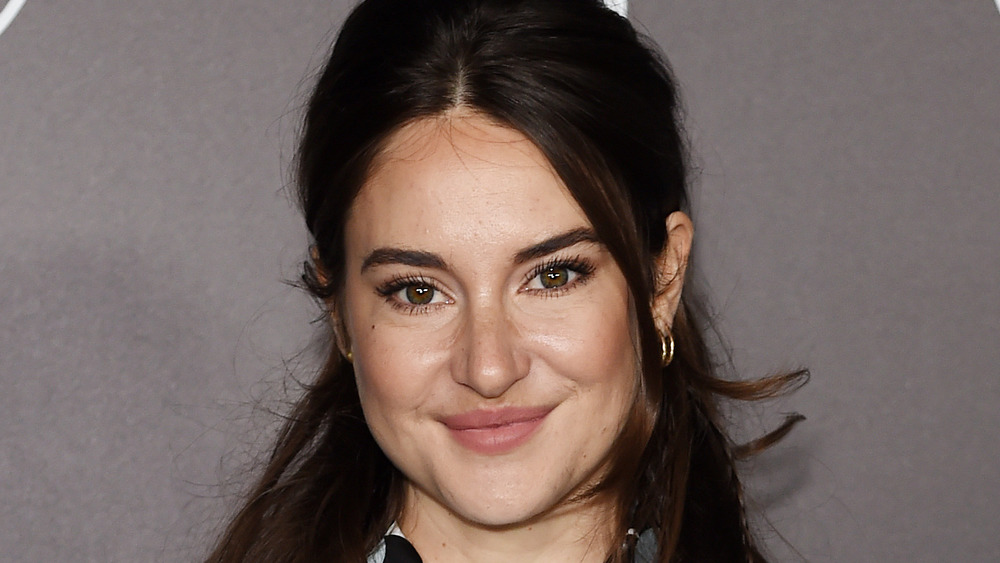 Stefania D'alessandro/Getty Images
Shailene Woodley has finally revealed the truth about her engagement to Aaron Rodgers after he confirmed in early February that he's engaged, mere days after it was first reported that he and Woodley were dating.
Rodgers first let the news slip on Feb. 6, 2021 during an appearance at the virtual NFL Honors broadcast, when he reflected on his "crazy" 2020 while accepting his MVP award for the third time. "2020 was definitely a crazy year filled with lots of change and growth, some amazing memorable moments. 180 straight days of having my nose hair scraped, playing for very little fans or no stands the entire season," he said, per Entertainment Tonight, before confirming that he also "got engaged" last year as he gave a shout-out to his fiancée.
"Off the field, I got a really great group of people that support me. So, I'd like to thank my team... my fiancée," he gushed, but did not mention his betrothed by name, which got plenty of people talking. A source then confirmed to People that Woodley is in fact the mystery lady, and now she's opening up publicly for the first time about her engagement to the Green Bay Packers quarterback. 
So, what did she say? Keep reading to find out.
How long have Shailene Woodley and Aaron Rodgers been engaged?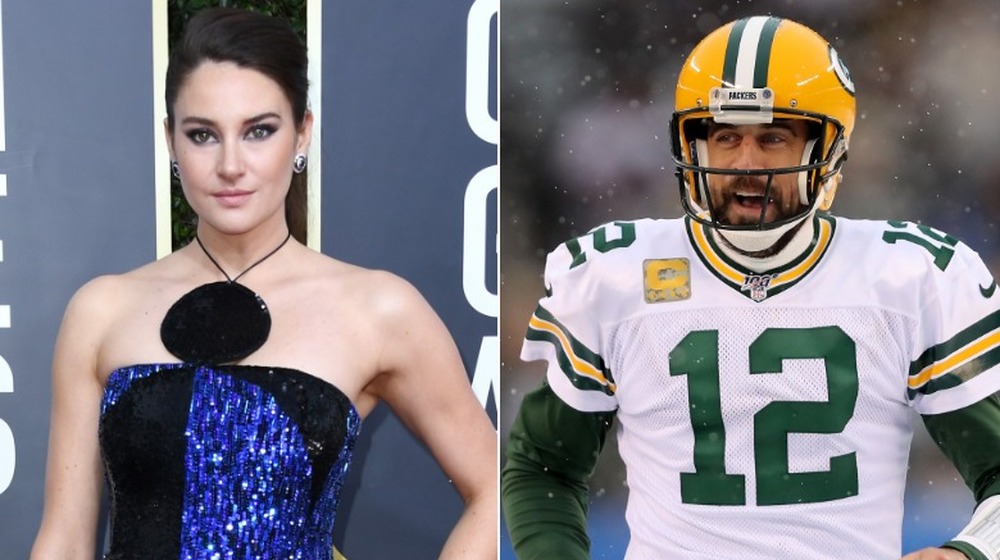 Jon Kopaloff, Elsa/Getty Images
Shailene Woodley did not do any hiding when it came to discussing her engagement to Aaron Rodgers. Appearing on The Tonight Show Starring Jimmy Fallon on Feb. 22, 2021 via video link, the Big Little Lies actor told the late night host, "Yes, we are engaged."
She admitted that, despite the news being new to her fans, it was actually "a while" ago that the 37-year-old athlete popped the question. "For us, it's not new news, you know, so it's kind of funny. Everyone right now is freaking out over it and we're like, 'Yeah, we've been engaged for a while,'" Woodley teased.
She did not explicitly confirm when the engagement happened or exactly how long they have been dating, but said they started their romance amid the coronavirus pandemic, which is why she hasn't watched her fiancé on the football field from the stands yet. "I still have never been to a football game because we met during this wacky, wacky time and all the stadiums were closed that he was playing in. So, I have yet to go to a football game," the 29-year-old said.
The pandemic stopped live events from having large audiences in March 2020, back when Rodgers was still dating race car driver Danica Patrick, with whom he split in July 2020, People confirmed. Woodley was previously dating rugby player Ben Volavola, but confirmed in an April 2020 interview with The New York Times that they had gone their separate ways.
Shailene Woodley doesn't see Aaron Rodgers as a 'football guy'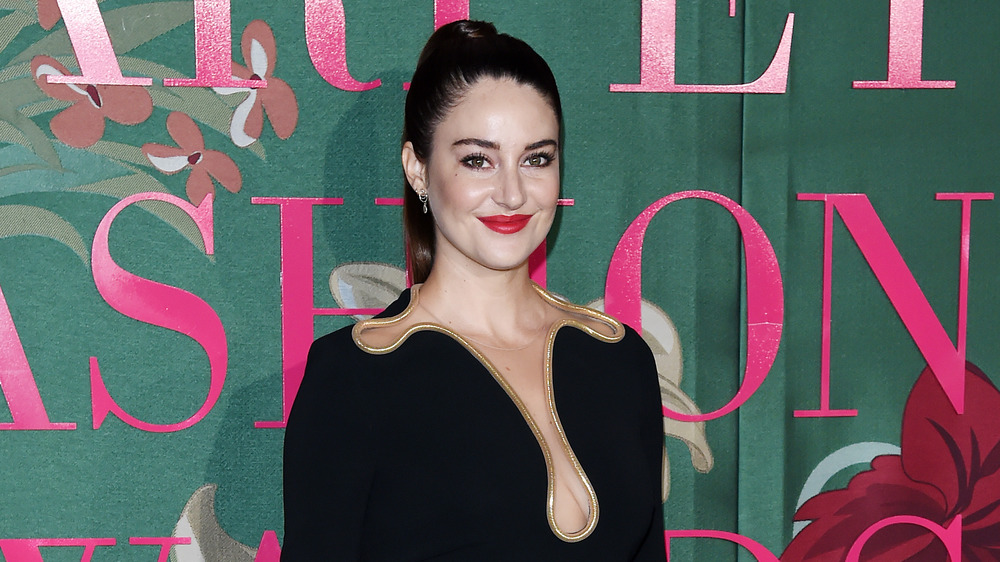 Stefania D'alessandro/Getty Images
Despite Aaron Rodgers being one of the most famous and successful football players in the world, Shailene Woodley admitted that's actually not how she seems him. "I don't know him as a football guy. I know him as like the nerd who wants to host Jeopardy! That's the dude I know. He just happens to be very good at sports," she said on The Tonight Show Starring Jimmy Fallon. Woodley added that she has never even watched a football game before and said that sports have never been on her "radar."
A source opened up to People in February 2021 about the couple's whirlwind romance, claiming that they are "very happy together." They added that "it's not surprising he proposed so fast. When you know, you know, right?" The site also reported that the couple "immediately clicked over the summer" and have spent a lot of time together since. Congratulations to the (officially confirmed) happy couple!