Blac Chyna And Rob Kardashian Set A Wedding Date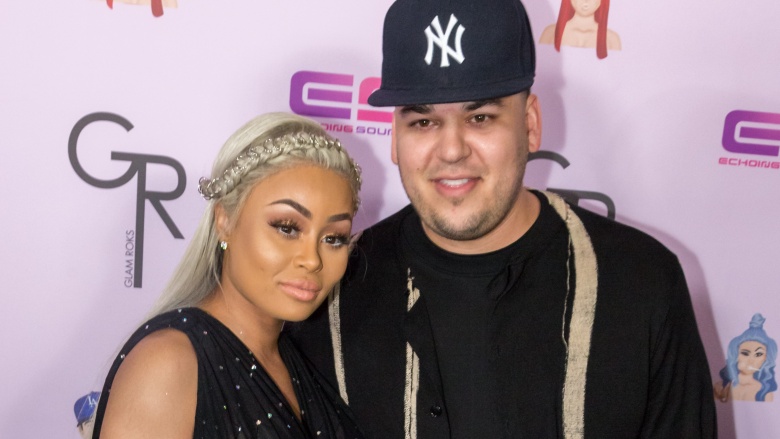 Getty Images
Blac Chyna and Rob Kardashian have set a date!
Chyna's attorney, Walter Mosley, told Us Weekly the couple have picked the day, but he's not at liberty to share. Another source told the tab, "They are planning on getting married next summer but haven't planned anything else. They want to work it out with E! for another season of the show first."
The news comes on the heels of Chyna's legal drama with the Kardashian sisters. Chyna reportedly filed to trademark the name Angela Renee Kardashian, which will be her legal name when she and Rob finally tie the knot. That decision supposedly didn't sit well with Kourtney, Khloe, and Kim Kardashian, who sought to block the trademark from being granted. TMZ reported that the sisters claimed Chyna's trademark will cause their respective brands to "suffer damage including irreparable injury to their reputation and goodwill" and that the former stripper is "deliberately seeking to profit from the goodwill and popularity" of their name.
Chyna's attorney told People, "The Kardashians, like Angela and my other clients are very protective of our marks, I think for us this is going to be a clear case win, because it's actually her name, it's not a poaching. I would hope that this is just a junior lawyer's error, who's just responding to everything and not really looking at who it's from or why it was filed," Mosley said. "There's a softer side of this where Angela has to have a conversation with her family. But until I hear otherwise, I'm just going to proceed as I normally would with a lawsuit. I have 40 days to respond [to the petition]."
After the news went public, Kris Jenner reportedly personally reached out to Chyna to smooth things over and assure her the girls weren't singling her out personally. Sources told Us Weekly, "They are hoping to resolve it amicably, the girls, because they do love Chyna. The girls are just protecting their interests because that is their brand. It's a complicated business issue."
Mosley told People, "Everything has been fantastic between her and the family to the best of my knowledge, so this is a shock. Thus, I'm under the belief that it's a misunderstanding. I don't know how this plays out any other way...Angela, Rob and Dream are doing amazing, wonderful and things couldn't be better."