What Leslie Odom Jr.'s 'Speak Now' Really Means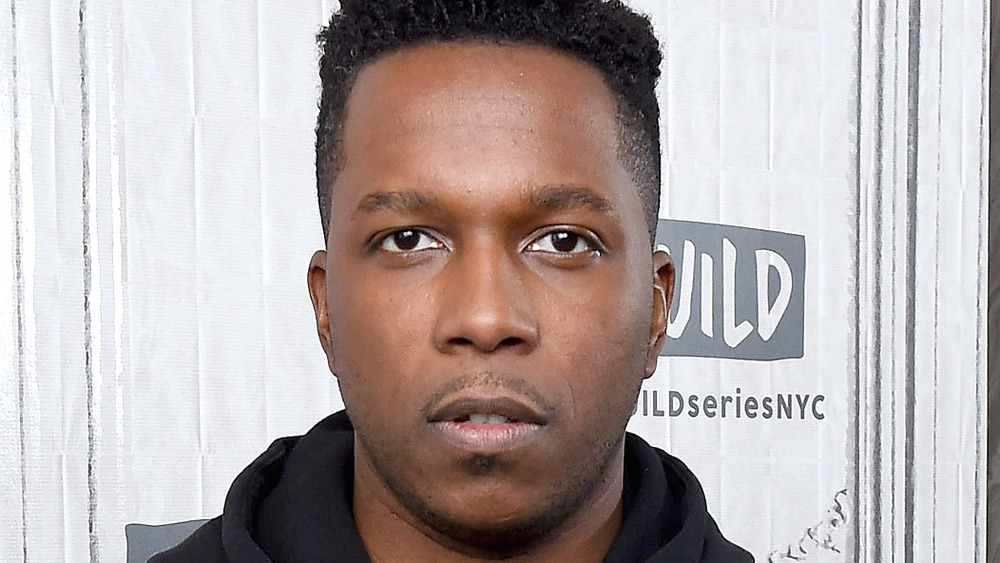 Gary Gershoff/Getty Images
Leslie Odom Jr.'s poignant song "Speak Now" has touched hearts across the world ever since it was featured in the movie One Night in Miami, which marked Regina King's feature film directorial debut.
Odom Jr. plays soul singer Sam Cooke in the drama, a fictionalized story about a meeting between Cooke, human rights activist Malcolm X, boxer Muhammad Ali (also known as Cassius Clay), and footballer Jim Brown in February 1964 as they gathered together to celebrated Ali's boxing win over Sonny Liston. The movie — also starring Kingsley Ben-Adir, Eli Goree, and Aldis Hodge — debuted in theaters on Jan. 8, 2021 and was made available Amazon Prime Video the following week.
"Speak Now," which is written and performed by Odom Jr., is nominated for Best Original Song at the 2021 Golden Globe Awards taking place on Feb. 28, 2021, but what does the song really mean and what was its inspiration? Keep reading to find out.
Here's what inspired Leslie Odom Jr.'s 'Speak Now'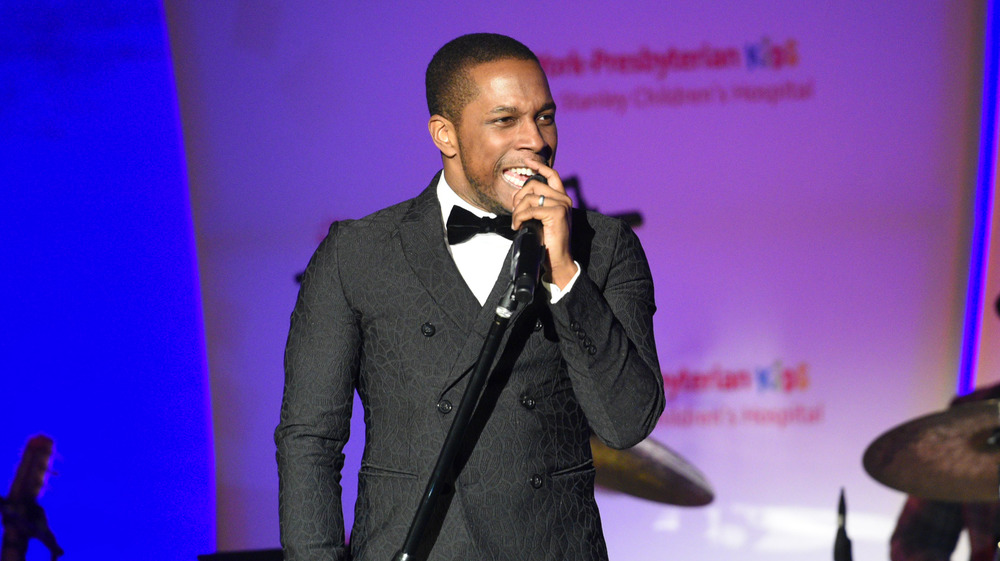 Andrew Toth/Getty Images
Leslie Odom Jr. likened "Speak Now" to a "ghost story" in a September 2020 interview with Entertainment Weekly, as Sam Cooke, Malcolm X, and Muhammad Ali have all passed away. "The song feels a little bit like a ghost story or like a gathering around in the woods, because three of these men at least are speaking to us from beyond the grave. They're speaking to us from someplace else, and I just imagined the things that they might say and what they might ask of us right now," he said.
Odom Jr. believes the song really resonates with so many because it highlights how "time is precious and you're not guaranteed a lot of it, so speak right now in this moment. Use your life, use everything that you are given, to make a change and to make a difference right in this moment." He added in a statement, per U Discover Music, "In 'Speak Now' we've called out to young people. It is an urgent call to action — to speak — set alongside our urging them to first listen. Listen... and then speak. We listen for instruction, for inspiration. Malcolm left them for us."
The song features poignant lyrics such as, "Listen, listen / To the message of hope in the whispers of ghosts," as reported by Rolling Stone, while the chorus taps into the message of Cooke's 1964 hit "A Change Is Gonna Come."
Why Leslie Odom Jr. waited to write 'Speak Now'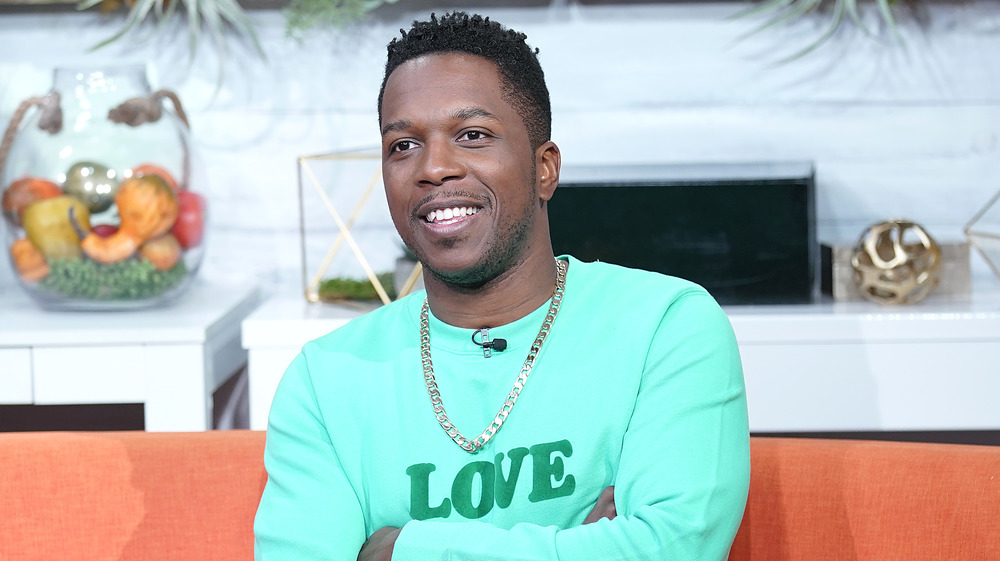 John Lamparski/Getty Images
Leslie Odom Jr. revealed to Entertainment Weekly that director Regina King and the movie's producers "were always very interested" in the person who portrayed Sam Cooke also taking on the responsibility of writing a song. He said they wanted someone who "would take that experience of Sam" and put it into the music.
Odom Jr. actually wrote four different tracks and submitted them. "Speak Now" — which he co-wrote with Grammy-nominated vocalist Sam Ashworth — was chosen as the best by King and her team. "Sam [Ashworth] watched the movie, and he was very inspired by that thread in the story of how troubled Sam was by 'Blowing in the Wind,' by Bob Dylan, so we started there," he told EW, adding that they imagined what Cooke's version of the song would sound like.
He explained that he waited a while after filming the movie to write the song because he wanted to make sure he was back to feeling more like himself. "I spent the whole film trying to come as close to Sam Cooke as possible, we wanted to make sure that enough time had passed. That Sam had kind of left me, and I was feeling like myself again, so that this could be what sounds like me hopefully," Odom Jr. said.