The Untold Truth Of Leslie Odom, Jr.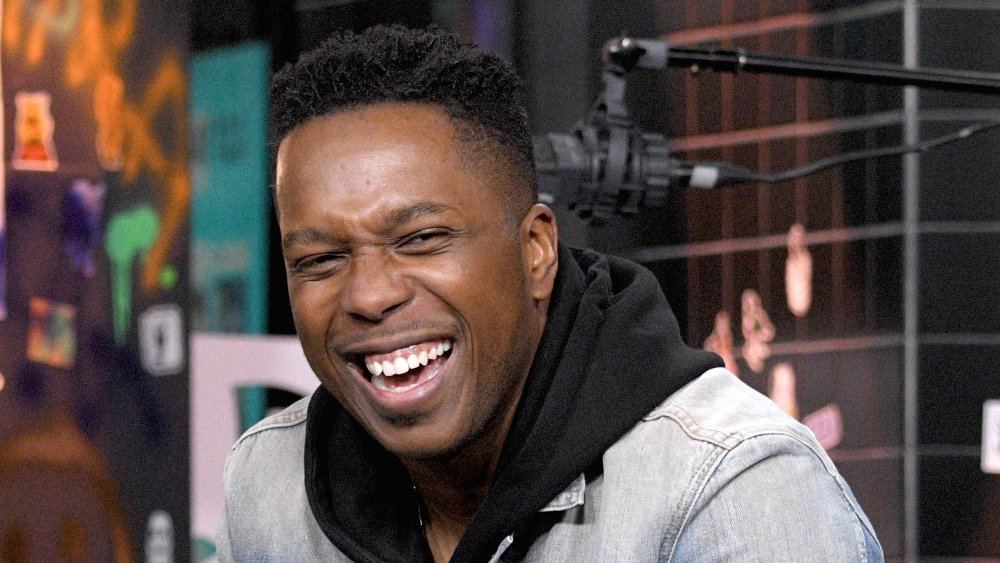 Gary Gershoff/Getty Images
While Aaron Burr may have shot Alexander Hamilton in a duel, Leslie Odom, Jr. took a shot at his own acting career and landed among the greats. Odom is most famous for his Tony Award-winning role as Burr in the Broadway musical Hamilton, and the star worked hard throughout college to earn the recognition that's since followed his time onstage. More recently, the actor played William Still in the 2019 movie Harriet, and he's also no doubt going to be on many people's TV screens when Hamilton hits Disney+ on July 3, 2020.
Despite his success, Odom didn't expect the fame that came with his talent, according to a June 2020 interview he did with the Los Angeles Times. In fact, the actor didn't even imagine in his wildest dreams that he'd be playing a part in one of the most acclaimed Broadway shows.
"Ten seconds in, I thought, 'This thing is the boldest, precious, most literate thing I've ever experienced, and I'm going to bring everybody in my life to see it when it's up,'" Odom recalled of his first time reading the script material. "I thought that as an audience member; I was not, in a million years, thinking I was going to be in the show. But three months later, I got an email from Lin asking me to be part of a reading."
Keep reading to learn more about this Hamilton alum.
Leslie Odom, Jr.'s journey to the 'Hamilton' stage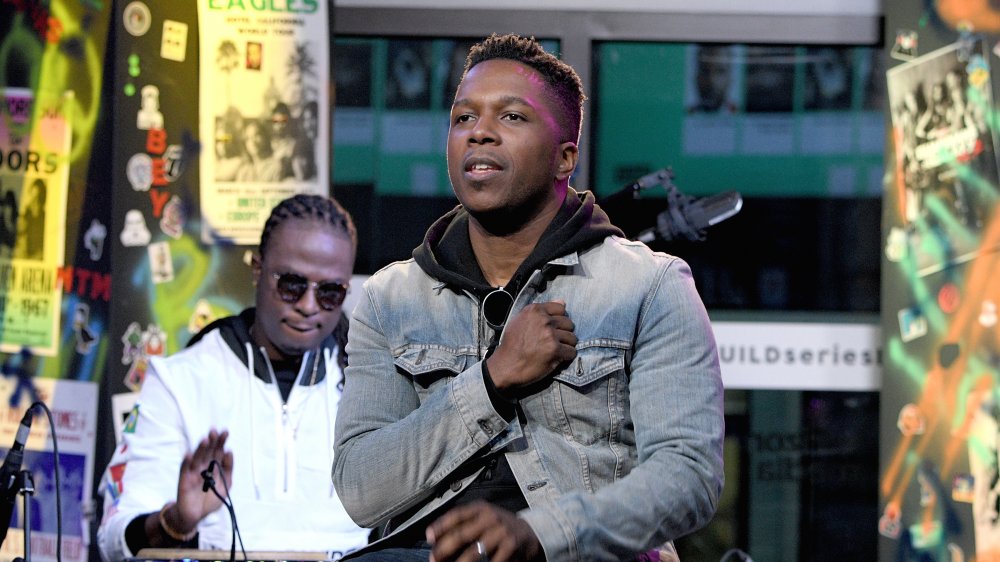 Gary Gershoff/Getty Images
According to the Los Angeles Times, Leslie Odom, Jr.'s journey to Broadway all started with a black box theater at Vassar College in 2013, where he would visit who is now his wife, Nicolette. At the time, actors involved in Lin-Manuel Miranda's older musical, In the Heights, were doing a reading. But there were no tickets left, Odom said, adding that "before 'Hamilton' was a thing, it was already the hottest ticket in Poughkeepsie!" So he tapped into his network to get a seat at the table — literally.
"I had made friends with the ushers — those are my people, I ushered all through college — and one of them made sure I got the very last folding chair in the very last row," Odom recalled. 
Years later, when Odom was impressed by the Hamilton script and invited for a reading, he went for it. "With these things, there's no guarantee you'll be invited back; it's literally just learning the music and singing it so the writer can hear it," he said. "But I was very aware that Burr was the role of a lifetime in maybe a once-in-a-generation type show, and that this was my shot, my chance to make my case for why I'd be a great Burr... I did those readings and workshops over about a year and a half before I ever had a contract to be a part of the show."
At one point, Leslie Odom, Jr. was a struggling actor, too
Astrid Stawiarz/Getty Images
Just like any actor struggling to make it in New York, Leslie Odom, Jr. has seen some tough times. "All Broadway really means is a livable wage, with the Broadway minimum. At the Public, I sang 'Wait for It' every night and went home with my $400 a week — as a married man in New York City, it ain't easy," he told the Los Angeles Times.
Before he was onstage, Odom spent a decade working on screen, which sustained him financially. "I'd shoot an episode of CSI: Miami, I'd get paid. Six months later when I wasn't working, I'd get $1,000 in my mailbox," he recalled to the newspaper. "That residual income — we'd call it 'mailbox money' — was life-sustaining. It was like life support."
Perhaps because of this struggle and his familiarity with what he calls "racism and white supremacy in theater," Odom successfully advocated for himself and his fellow actors to receive financial protections in their contracts. "This is about the economic ways that Black people and people of color and women are remunerated for our contributions," he said. "What is our ongoing relationship to the companies and institutions we help build with our time and our talents? Everybody should be at that table in the same way that everybody was at that table to create it."
Something tells us this is only the beginning of a long, successful career for Odom.