Gary Oldman's Net Worth: How Much Does The Actor Make?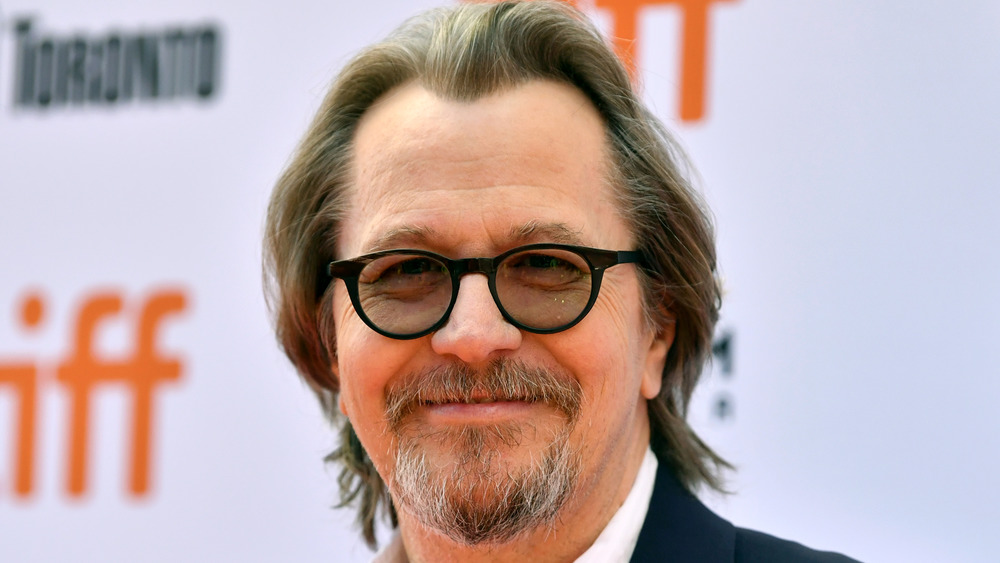 Emma Mcintyre/Getty Images
Gary Oldman has proven across his almost 40-year career that he's as versatile as ever. With an Academy Award win under his belt and another speculated nomination for his turn as Citizen Kane screenwriter Herman Mankiewicz in Mank, it's clear Oldman's renaissance is upon us. 
Per IMDb, the actor first appeared onscreen in 1982. Oldman has veered towards historical dramas, portraying Lee Harvey Oswald, Sid Vicious, Ludwig van Beethoven, Dylan Thomas, Winston Churchill, and now, Mank. Yet Oldman also has brought novel favorites to life in franchises like Harry Potter, Hannibal, The Scarlet Letter, and Tinker Tailor Soldier Spy for which he was nominated for an Oscar. Oldman's most famous role, however, might be as Commissioner Gordon in The Dark Knight trilogy. 
British-born Oldman has been dubbed "one of Hollywood's great underappreciated screen actors" of our time, according to GQ. So after Oldman's multi-decade success, how much is the star worth? Keep scrolling to find out! 
Gary Oldman is worth a shocking amount of money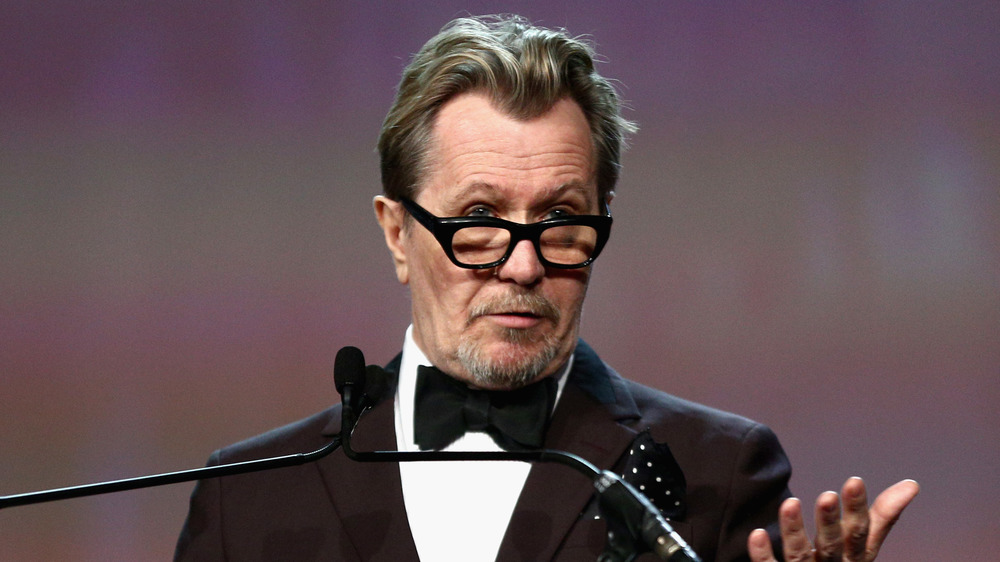 Rich Fury/Getty Images
Apparently, almost four decades in the business pay off. Gary Oldman has chosen a mix of highbrow and decidedly lowbrow projects, from working with some of the best auteurs of the century to then opting for more big-budget ventures. Mank emphasizes the beauty and corruption of old Hollywood, but Oldman certainly knows how to similarly balance artistry and profit. 
Oldman's role in 2014's RoboCop reboot may have seemed baffling to some, but Oldman cleared up any confusion. "Why am I in this movie? Money!" he joked to Purple Revolver. "I'm at the mercy of what the industry is making and what comes through my door." 
Oldman however brings a unique perspective coming from the U.K. "It's always interesting when you've got someone on the outside coming in to make a movie like this, a part of American pop culture," he continued. "You've got people like Alfonso Cuaron making Harry Potter, Tomas Alfredson makes Tinker, Tailor, Soldier, Spy and a Brazilian documentarian [Jose Padilha] making RoboCop. It was a hard one to turn down, really."
Oldman's personal life is almost as eclectic. The star has been married five times, once to starlet Uma Thurman from 1990 to 1992, according to Yahoo. He is currently wed to art curator Gisele Schmidt, per The Sun. 
Despite his numerous divorces, Oldman is still worth an estimated $40 million, as reported by Celebrity Net Worth, which comes out to about $1 million per year in his career. Sounds accurate!