Andra Day: How Much Is The Billie Holiday Actress Worth?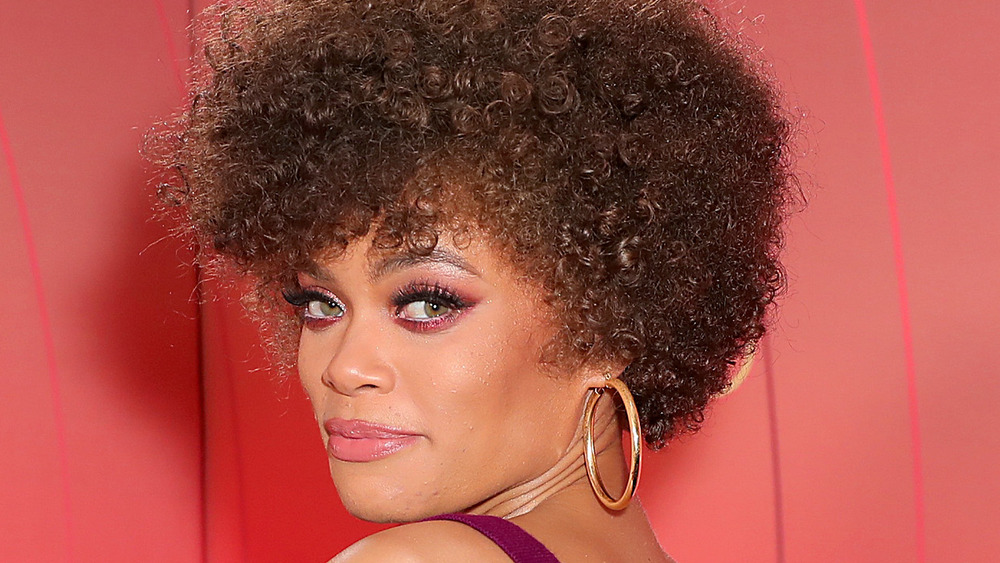 Leon Bennett/sta 2020/Getty Images
Andra Day's powerful singing ability has scored big wins for her in the music industry. Since her 2015 debut album Cheers to the Fall, Day has been praised for her signature style that meshes the old with the new, successfully branding herself as a modern-day musician with a classic sound and appeal.  
"My style icons are Lucille Ball for her bouffant hair and all the updos. James Dean for his rockabilly style, the denim and rolled-up T-shirt thing," she told Glamour in 2013. "And I am also inspired by Dita Von Teese and Gwen Stefani. Their style is retro, but it's still very feminine at the same time." 
Cheers to the Fall nabbed Day a number of Grammy nominations as well as the multi-platinum hit "Rise Up," which Day even performed at the 2021 inauguration parade. Her 2017 single "Stand Up For Something" with rapper Common also received Grammy and Academy Award nominations for its inclusion on the Marshall soundtrack, All Music reported.
When it comes to her success in music, it's something Day always saw for herself during her rise to the top. "When I was 20, I wanted to be famous and win a Grammy, and have people respect and love me," Day told Rolling Out in February 2016. Her bold style, focused demeanor, and wide vocal range all helped set the stage for an impressive debut acting role — and a sizable new net worth to match. Keep reading to find out how much Andra Day worth now.
Andra Day has a 'thrifty' lifestyle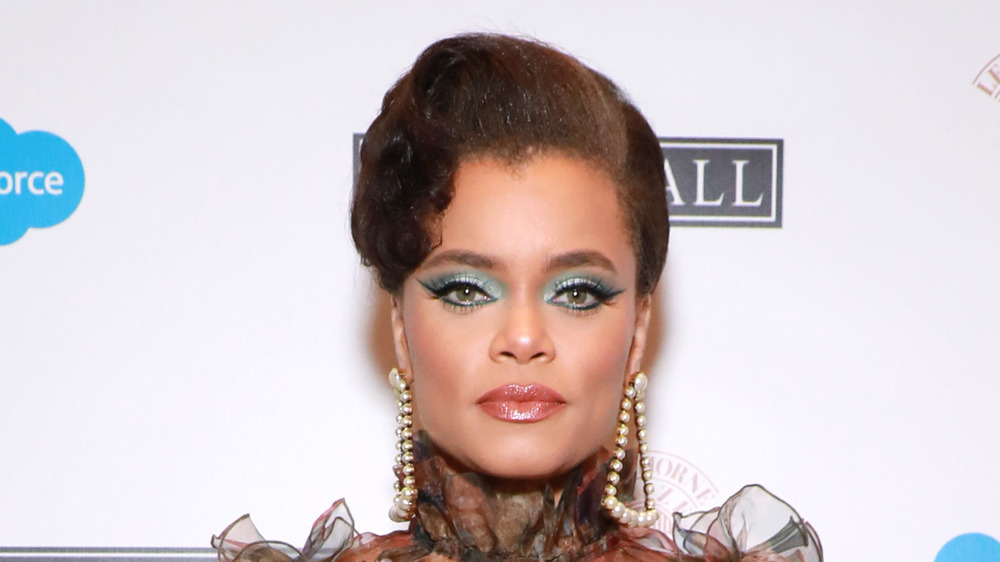 Jason Mendez/Getty Images
In February 2021, Andra Day was promoting her acting debut just off the heels of her inauguration performance. She was set to play the iconic singer Billie Holiday in the Hulu film The United States vs. Billie Holiday, via People. The role helped the singer mark a new achievement in her career and solidify a new source of revenue. With an estimated net worth of $4 million, Day's role as Billie Holiday likely added some major financial gains for the San Diego native, per Celebrity Net Worth. 
Having recorded a number of top 100 singles, most of Day's earnings come through music streams, album sales, royalties, and performance fees. Though she's known for her vintage style, the "Forever Mine" singer doesn't consider herself a big spender when it comes to fashion. "I'm very particular but very thrifty at the same time," Day told Billboard. 
The singer told People about the "transformation" she challenged herself with when preparing to play Billie Holiday. "I started to smoke cigarettes. I picked up the habit and started drinking a lot of gin a lot," she told the outlet of her drastic changes. By losing almost 40 pounds and cutting off 12 years' worth of hair growth, Day made major sacrifices for the film that would help elevate her career and earnings. Though emotional, the changes were "worth it," the singer said.