The Truth About Bryce Dallas Howard's Husband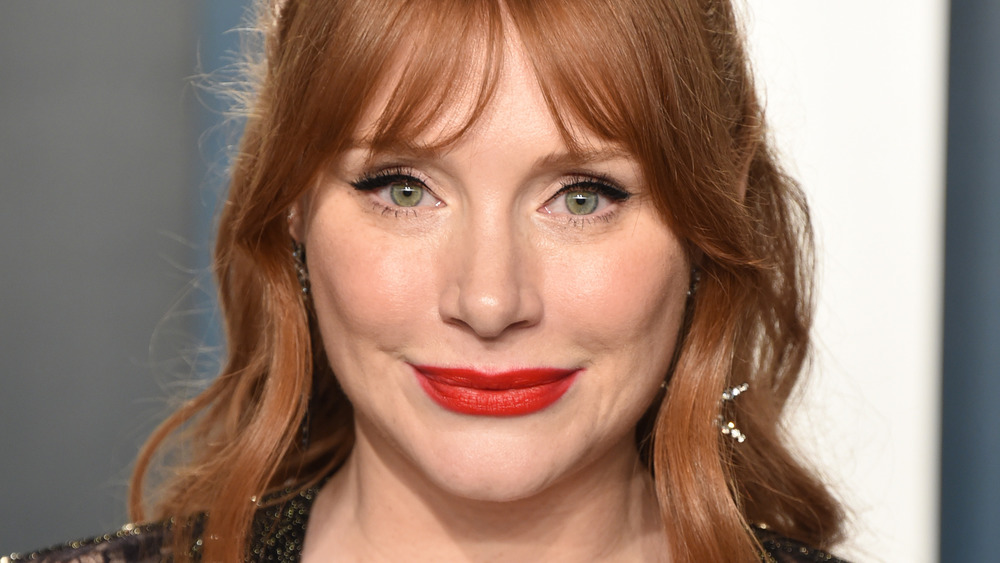 John Shearer/Getty Images
Bryce Dallas Howard is one of the most well-known and successful actors in Hollywood. Though she's the daughter of famous director Ron Howard, the star has paved her way in the industry with many hit films and directing gigs. Howard landed one of her first notable roles alongside Sigourney Weaver and Joaquin Phoenix in the M. Night Shyamalan thriller The Village and later had appearances in As You Like It, Lady in the Water, and Spider-Man 3. By 2010, Howard jumped into the Twilight franchise, and the following year, she starred alongside Viola Davis and Emma Stone in The Help. Most notably, however, Howard is a staple in the Jurassic World franchise, joining Chris Pratt in the thrilling dinosaur-themed films.
Although Howard has certainly found success in her professional life, she has had plenty of wins in her personal life, too. The actor wed Seth Gabel in 2006, with her better half tending to stay out of the spotlight. Naturally, however, fans are curious about Howard's husband — keep reading to learn more about her longtime love.
Who inspired Seth Gabel to become an actor?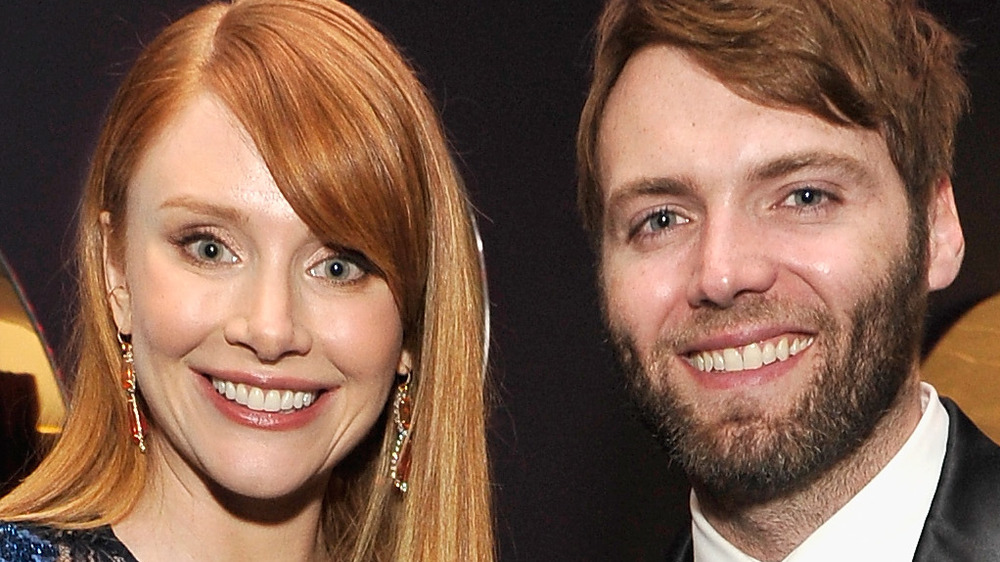 John Sciulli/Getty Images
Although Bryce Dallas Howard is a popular name in Hollywood, some people may not know the actor's husband, Seth Gabel. Per his IMDb page, Gabel has made a big splash on television. He has landed roles in many shows, including Fringe, Dirty Sexy Money, Salem, and Genius. Interestingly enough, Gabel caught the acting bug thanks to Beauty and the Beast's Josh Gad. "I've been friends with Josh since we were both in kindergarten together," he told SoCalPulse. "He was a performer even then, and I was just a shy little kid. When we were 11, he brought me with him to a summer acting day camp just to try it out. I fell in love—not with him, but with acting."
One of Gabel's other successes, of course, is his marriage and family with Howard. The couple wed in 2006 and share two children, and though they keep their relationship private, Howard has divulged some sweet details here and there. During an interview with Risen Magazine, Howard spoke highly of her husband as a dad. "I really suffered with postpartum and struggled and just the instant that Theo [their first child] was born, Seth held him and was whispering in his ears, 'anything is possible,'" Howard explained to the publication. "I was just in awe of him. Totally in awe."
Though Howard and Gabel keep their marriage pretty low-key, they've been going strong for over 15 years now and have a lot to show for it.