Tiger Woods Injured In Scary Car Accident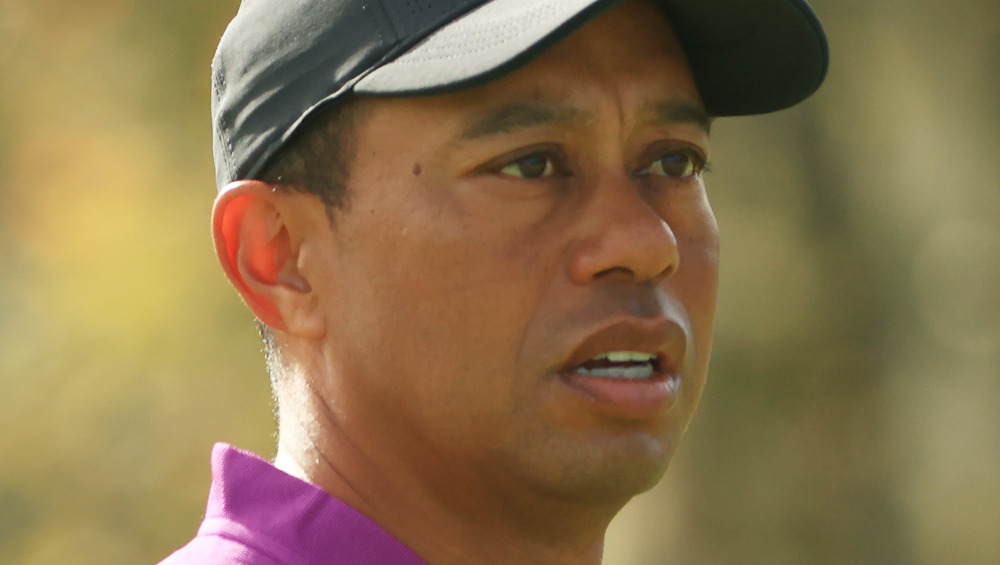 Mike Ehrmann/Getty Images
UPDATE: During a press conference, Los Angeles County Fire Chief Daryl Osby clarified that the jaws of life were not used to remove Woods from his wrecked vehicle. 
Professional golfer Tiger Woods was injured in a car accident in Los Angeles on the morning of Feb. 23, 2021, according to a tweet from the Los Angeles County Sheriff's Department. He was the only person in the car, and he needed to be "extricated from the wreck with the 'jaws of life' by Los Angeles County firefighters and paramedics," according to the statement. He was then "transported to a local hospital by ambulance for his injuries," per the tweet. He was driving between the Rolling Hills Estates and Ranchos Palos Verdes neighborhoods when his vehicle was involved in the "roll-over traffic collision." Mark Steinberg, Tiger's agent, said the athlete "sustained multiple leg injuries," TMZ reported.
Woods played golf with Dwayne Wade in that same area a day before the accident, according to Wade's Instagram page. The basketball player posted a series of photos with the professional golfer and wrote, "The reason I picked up a golf club Yesterday was a pretty cool day! Thank you @tigerwoods." He also posted a video with Woods, thanking him for the tips and joking about how his lessons were going. "We're getting better," Woods laughed.
Following the news of the accident, fans and fellow golfers sent their well-wishes to the star — here's what social media had to say.
Tiger Woods receives messages of support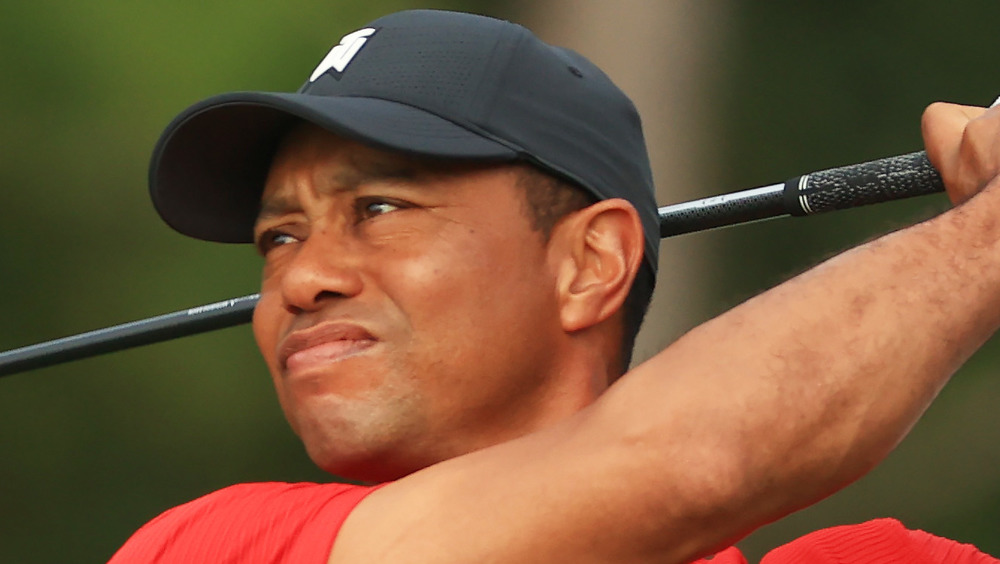 Mike Ehrmann/Getty Images
Tiger Woods' accident has sparked concern for many, with Twitter quickly filling up with heartfelt messages in support of the athlete. "Thoughts are with @TigerWoods and others involved, wishing a speedy recovery and I hope the injuries are not bad," fellow golfer Ian Poulter wrote. Someone else said, "Glad Tiger Woods made it out okay. Hope everything will get better for him." Golfer Justin Thomas told CBS Sports HQ, "I'm sick to my stomach... just worried for his kids. I'm sure they're struggling."
Unfortunately, this isn't the first injury Woods has faced in his career. According to Golf Digest, the athlete had his fifth back surgery in December 2020, following his first spinal fusion in April 2017. "I'm feeling fine, little bit stiff," he told CBS' Jim Nantz on Feb. 20, 2021, about the operation. "Have one more MRI scheduled to see if the annulus has scarred over finally, and then I can start doing more activities. Still in the gym, still doing the mundane stuff that you have to do for rehab, the little things before you can start gravitating towards something a little more." The professional golfer seemed to be in high spirits overall despite his several surgeries. "I've lengthened my putter," Woods joked. "I don't have to bend over as far. I've gone to the same length as my sand wedge."
As of this writing, Woods' team has not released a statement regarding the car accident.