What You Don't Know About Norman Lear's Ex-Wives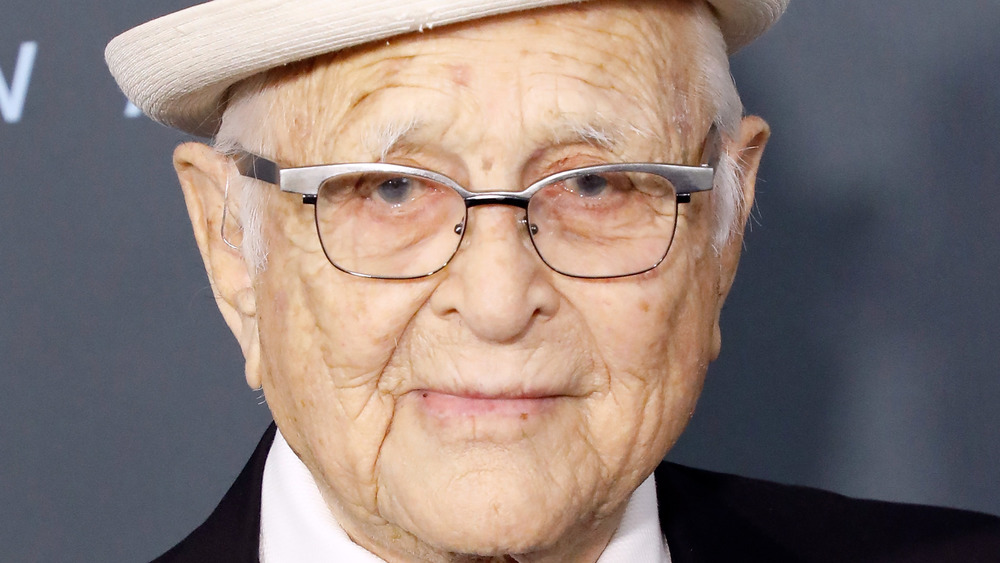 Taylor Hill/Getty Images
Television writer and producer Norman Lear is a force to be reckoned with. When he was 98, he broke his own record as the oldest person to win an Emmy Award, according to Variety, so nothing's stopping this man! Over the years, Lear has brought us iconic hits like All in the Family, The Jeffersons, Maude, and so many more. Considering all of his accomplishments, it's no surprise that Lear has a way higher net worth than you'd think. Good for him!
While Lear's had a public life in Hollywood, he also has a big family and has been married three times. Lear's first wife was Charlotte Rosen, according to CNN. They wed in 1943 and share a daughter, Ellen. Lear and his family lived in New York and together, they moved to California in 1949 so that Lear could take a chance on getting gigs as a comedy writer. Well, the risk worked, but the marriage didn't last.
Lear's first marriage is the least documented of all three, so while there's not much known about his time with Charlotte, his two other marriages have big stories. Here's the scoop.
Frances Loeb got a huge divorce settlement from Norman Lear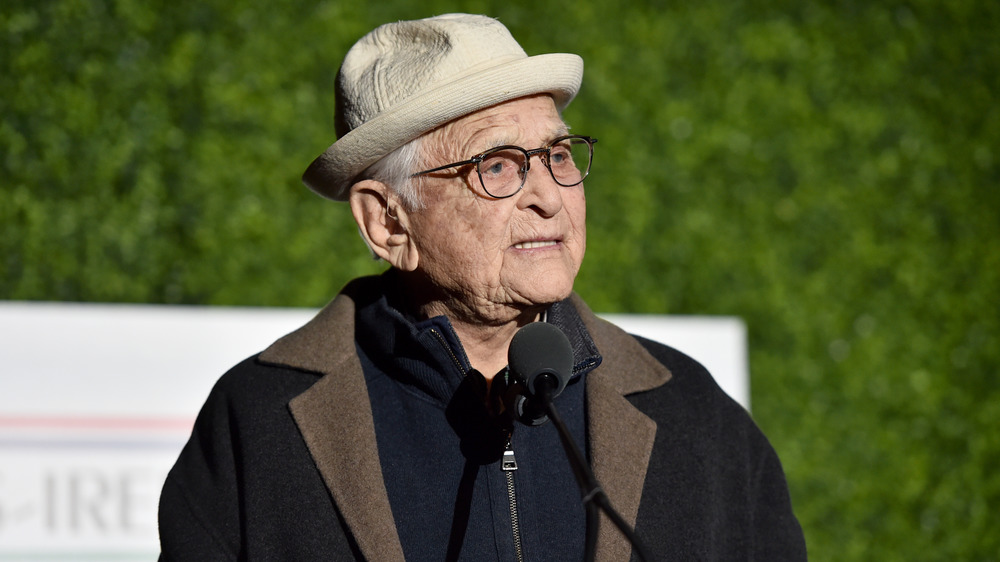 Alberto E. Rodriguez/Getty Images
Frances Loeb didn't have an easy life before she met Norman Lear. She was born in upstate New York at the Vanderheusen Home for Wayward Girls and was adopted after 14 months there, according to The New York Times. Her adoptive father died by suicide, and the man her adoptive mother later married sexually assaulted her.
Just as Lear was about to hit the big time as a writer in Hollywood, he met Frances, and they got married in 1956, according to CNN. During their marriage, Lear wrote All in the Family and Maude, according to the Times, and Frances took partial credit for the success of the shows. "I was very much a part of his thinking," she was known to say. "Norman could not have done his shows without me."
In fact, Frances saw herself in the beloved Maude character Bea Arthur, for her outspoken nature and feisty personality. Frances was also glib about her opinion of how Hollywood treated women, saying that Hollywood saw women as nonpersons unless they were "under 21, powerful, or a star."
The couple shared two children, Maggie and Kate, according to CNN, but they parted ways in 1986. Her divorce settlement was in the range of $100 million to $112 million, per the Times, and it was one of the highest settlements at the time. She used a chunk of the money to start a women's magazine, but it folded. She died on Sept. 30, 1996 of breast cancer.
If you or someone you know has been the victim of sexual assault, you can call the National Sexual Assault Hotline at 1-800-656-HOPE (4673) or visit RAINN.org for additional resources.
Lyn Lear called Norman Lear the 'last real romantic'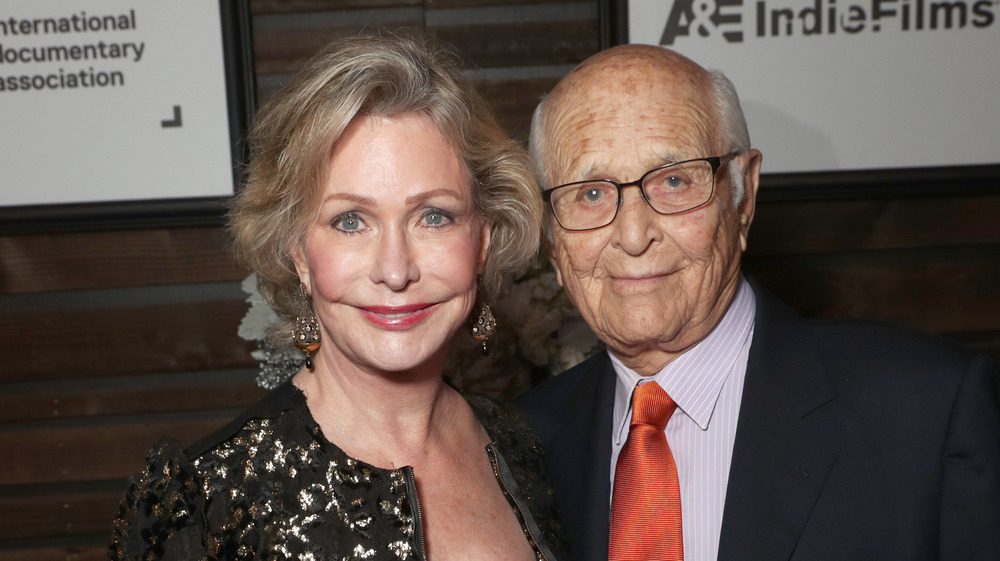 Todd Williamson/Getty Images
Norman Lear married Lyn Lear (nee Davis) in 1987, according to CNN, and they are still married. Lyn worked as a psychologist and the couple first had a son, Benjamin, in 1988, and in 1994 they had twin daughters, Madelaine Rose and Brianna Elizabeth, by surrogacy, according to The Buffalo News.
After over 30 years of marriage, the couple spoke with Closer Weekly about the secret to their happy union. "He's the last of the real romantics," Lyn told the outlet. "Every morning, he wants to have a kiss when I wake up. It's a nice way to start the day."
Norman, for his own part, had nothing but loving things to say about Lyn. "I love the way she loves me," Lear said. "I'm just one selfish cat!" They both shared that their three children are the best part of their lives. "I think my wife and me have done a really good job," Lear said of Benjamin, Madelaine, and Brianna. Sounds like a happy family!